Mariage Rooftop Paris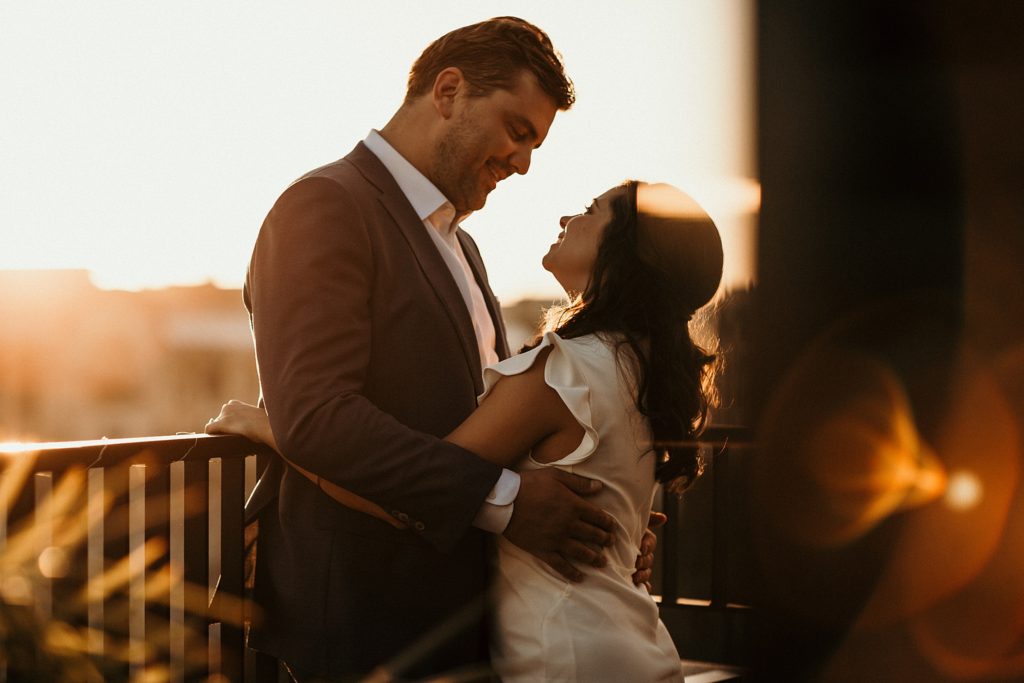 Quand on décide de se marier fin septembre à Paris, on imagine pas forcément avoir plus de 30 degrés. C'était sans compter sur un été qui s'est prolongé tard en cette saison 2018.
Direction Garches dans l'appartement familial pour les préparatifs de Melissa & Christophe, un couple franco-américain vivant à Brooklyn, qui a décidé de venir se marier à Paris.
Après la cérémonie civile dans la jolie Mairie de Garches, nous prenons la direction de Paris pour un cocktail sur un Rooftop en plein coeur de la capitale, sur les Champs-Elysées, avec une incroyable vue sur les plus célèbres monuments de la ville ! Une de ces adresse secrète que les touristes du monde entier aimerait pouvoir visiter !
Nous avions déjà eu la chance de participer à un mariage à quelques pas de là, Place de la Concorde. Des endroits privilégiés très privés qui nous font encore plus aimer notre métier !
Le cocktail  était vraiment un plaisir photographique ! Entre les photos de la Tour Eiffel juste en face, le Grand Palais, l'Arc de Triomphe à quelques centaines de mètres et les scènes à l'ambiance et la lumière très cinématographique, le temps est passé à une vitesse folle.
Heureusement, nous retrouvions nos jeunes mariés et leurs invités deux jours plus tard pour la suite de leur mariage au Château de Cheronne.
=====
English Version
When we decide to get married in late September in Paris, we do not necessarily imagine having more than 30 degrees. It was not counting on a summer that lasted late in this season 2018.
Direction Garches in the family apartment for the preparations of Melissa & Christophe, a French-American couple living in Brooklyn, who decided to come and get married in Paris.
After the civil ceremony in the pretty Town Hall of Garches, we take the direction of Paris for a cocktail on a Rooftop in the heart of the capital, on the Champs-Elysees, with an incredible view of the most famous monuments of the city ​​! One of those secret addresses that tourists from around the world would like to visit! 
We already had the chance to participate in a wedding a few steps away, "Place de la Concorde". Privileged and very private places that make us even more fond of our job!
The cocktail was really a photographic pleasure! Between the photos of the Eiffel Tower directly opposite, the Grand Palais, the Arc de Triomphe a few hundred meters and the scenes with the atmosphere and the very cinematographic light, the time is passed at a crazy speed.
Fortunately, we We would meet our newlyweds and their guests two days later for the rest of their marriage at Château de Cheronne.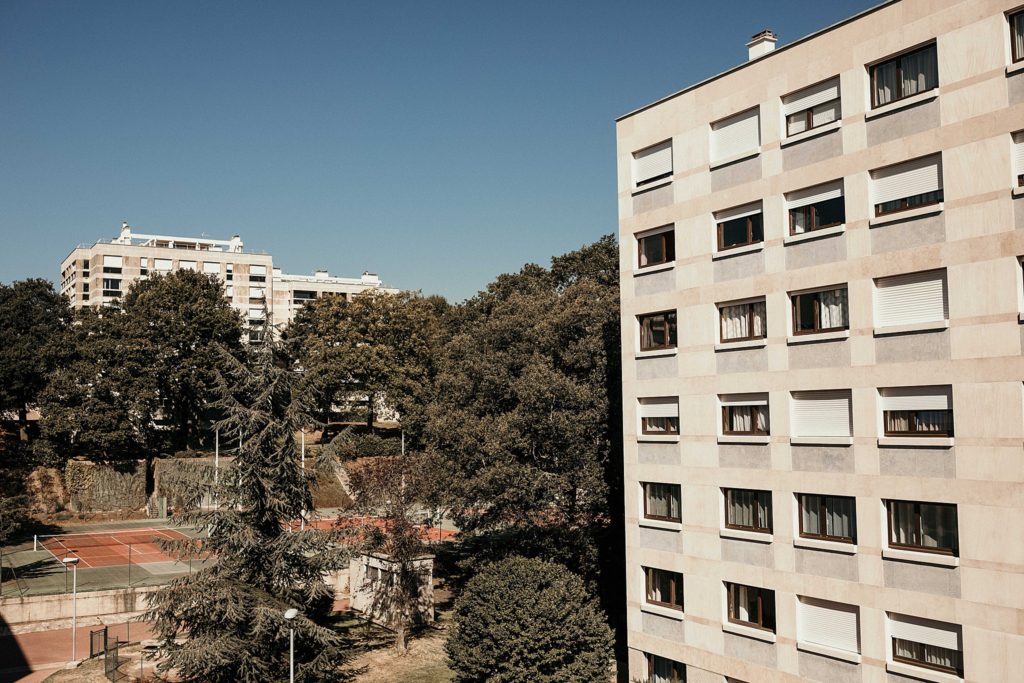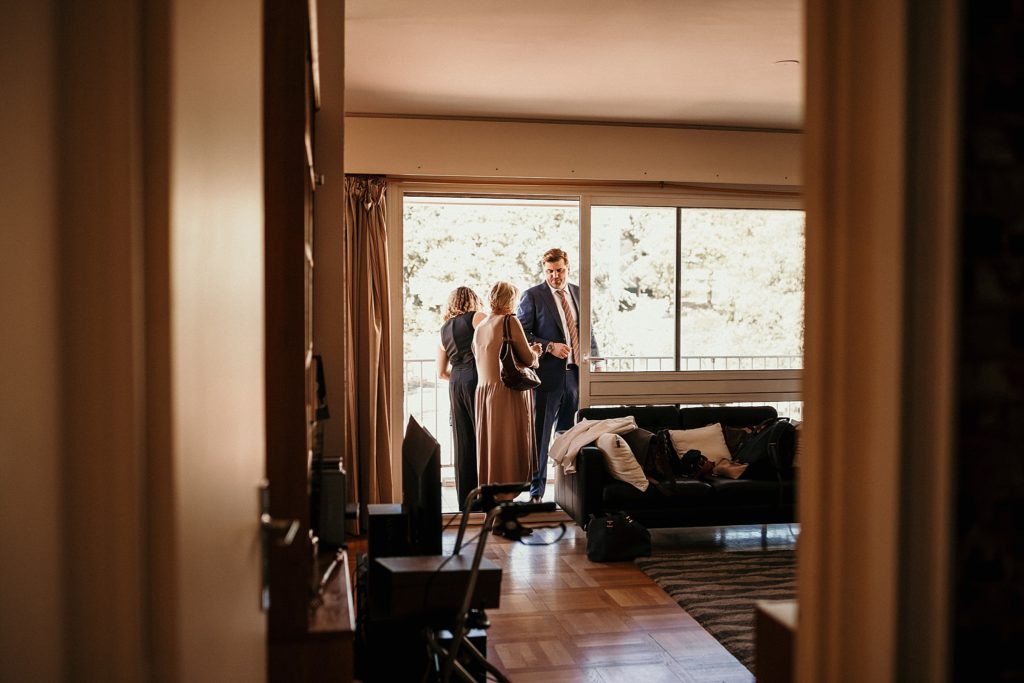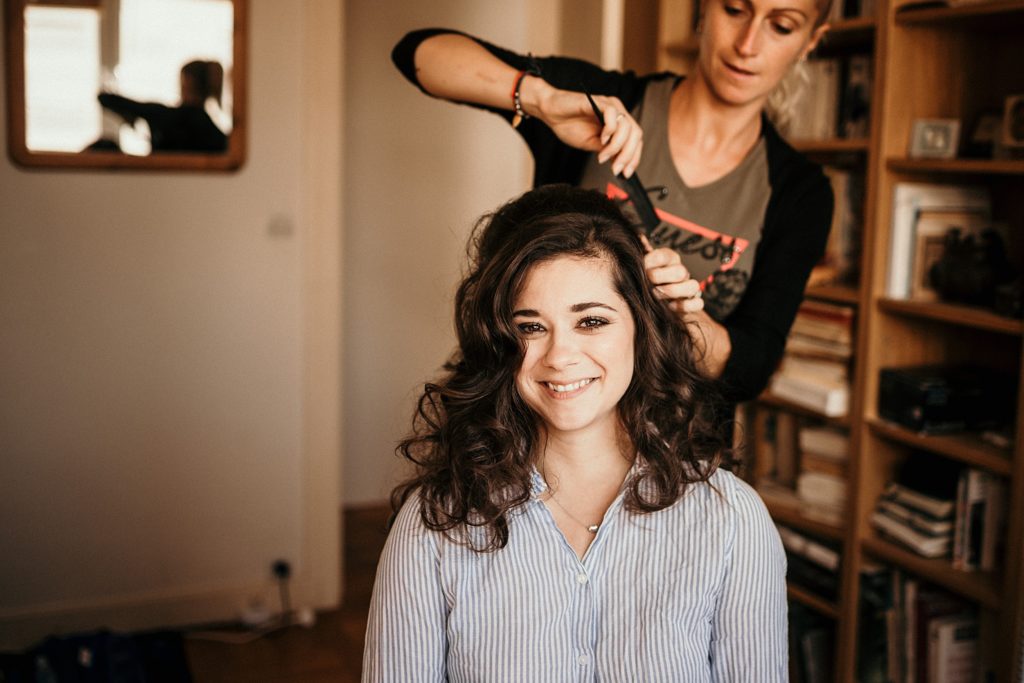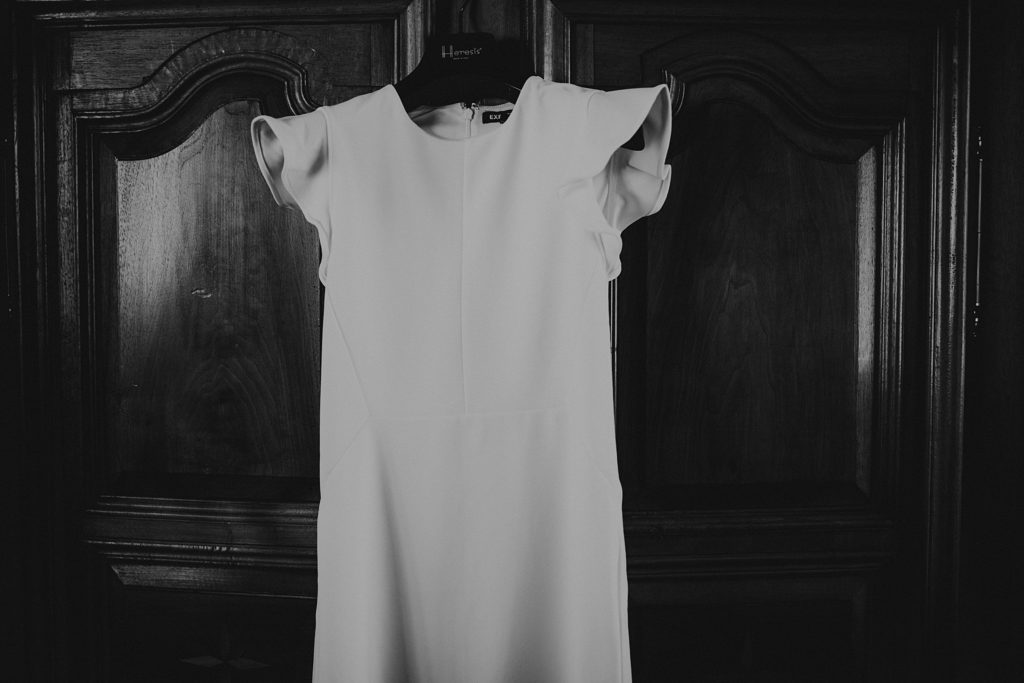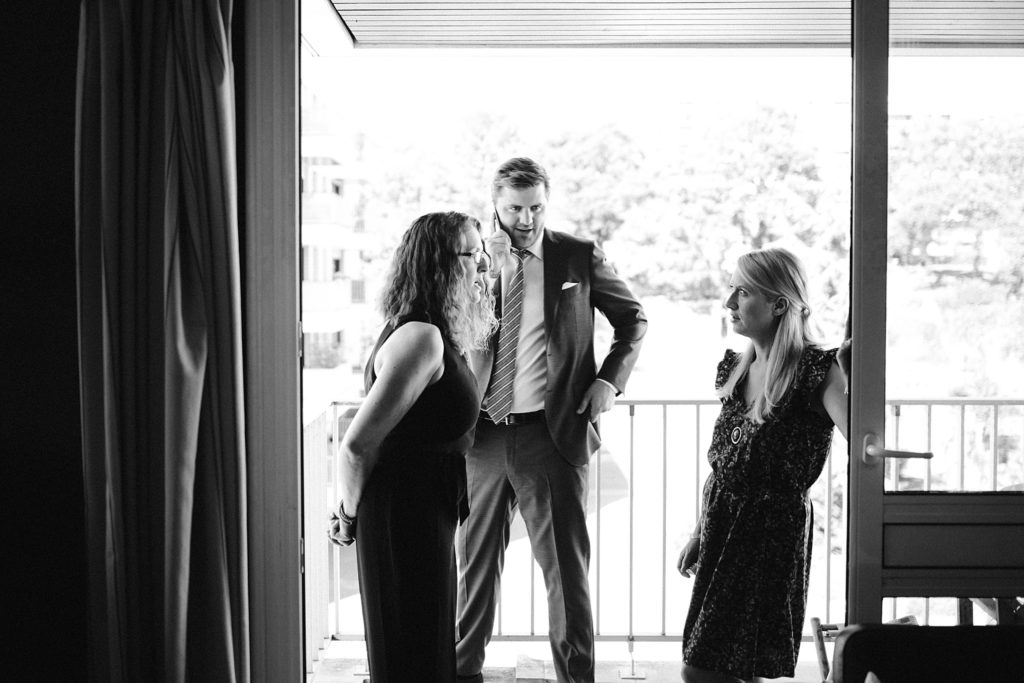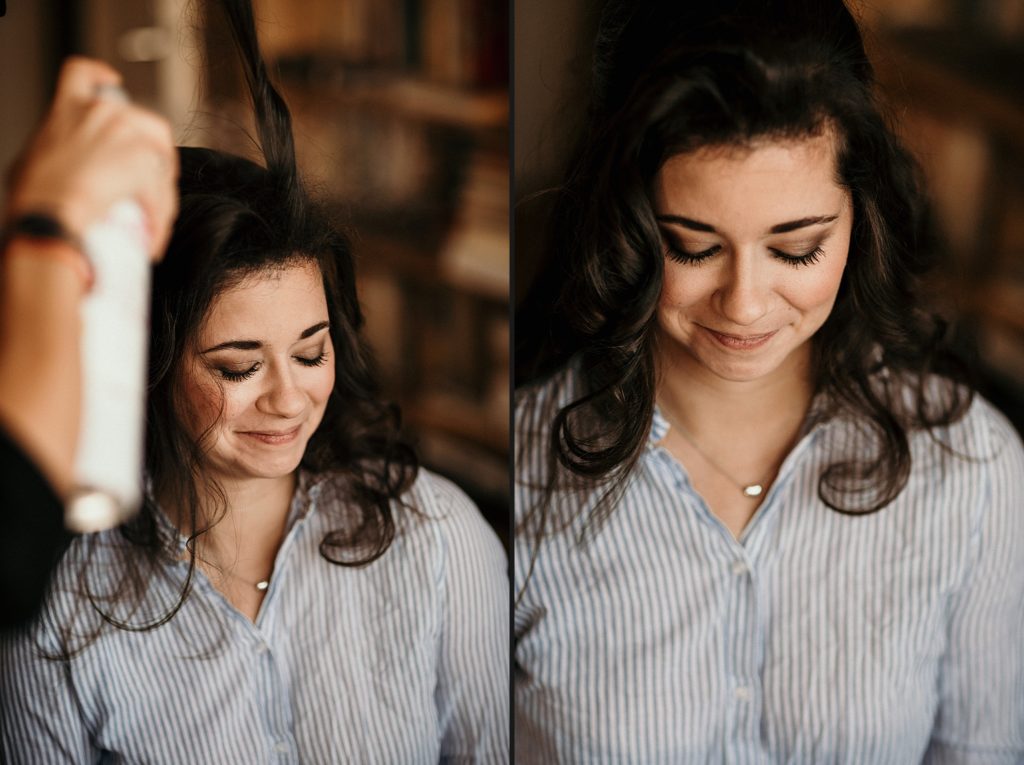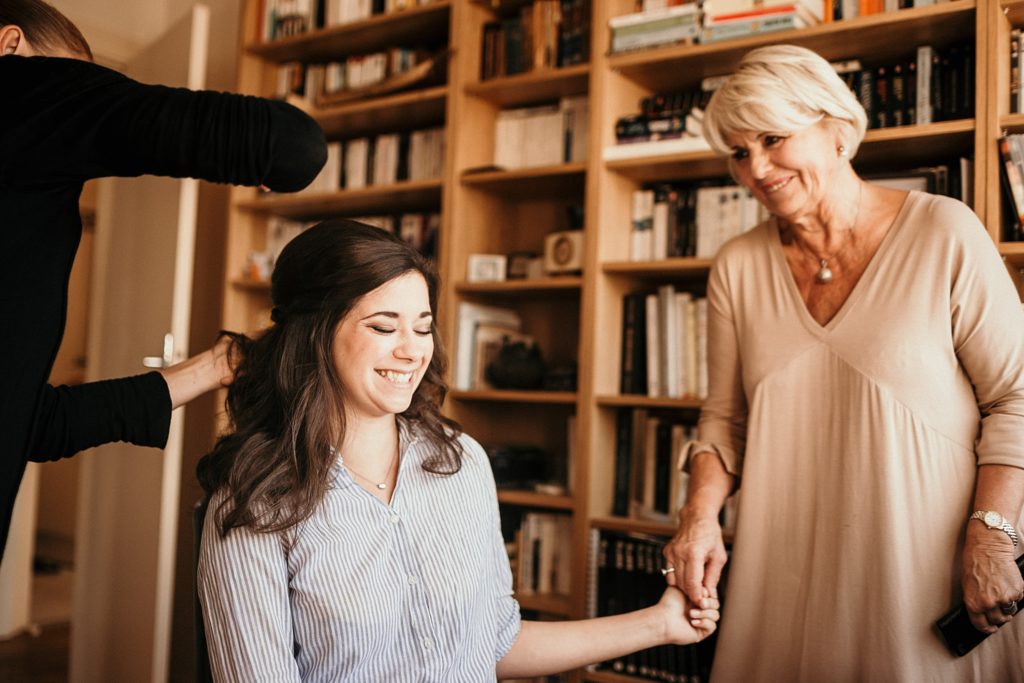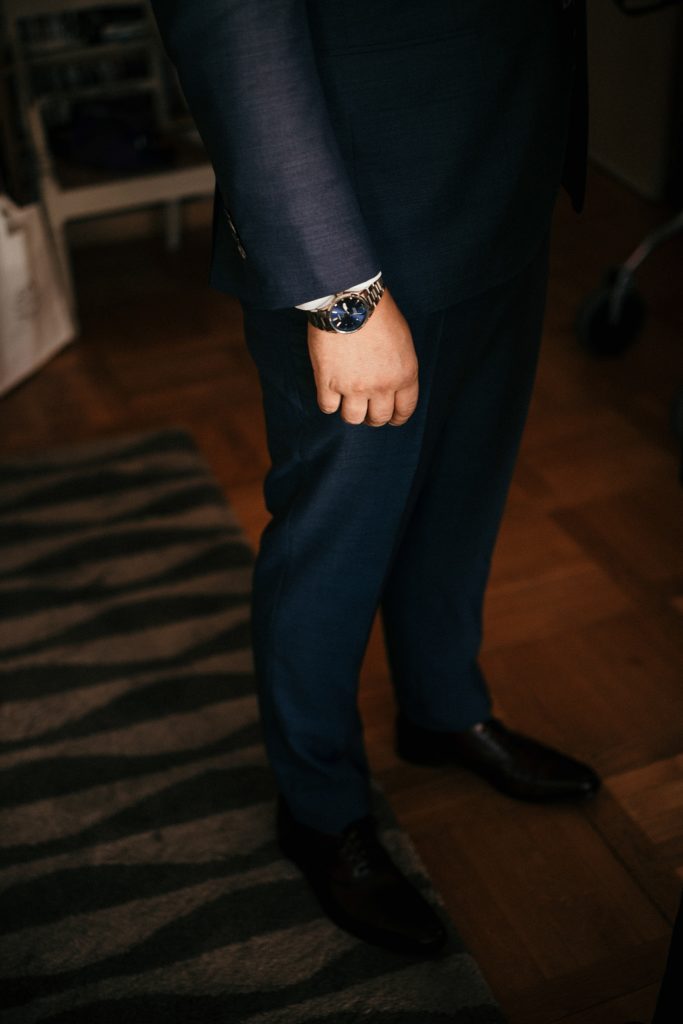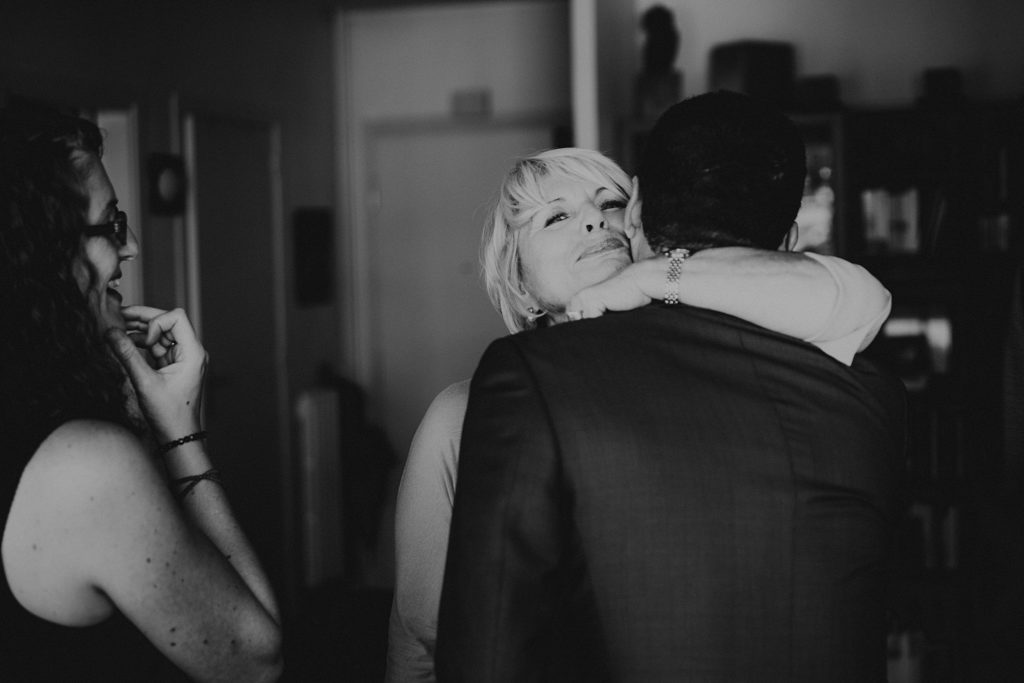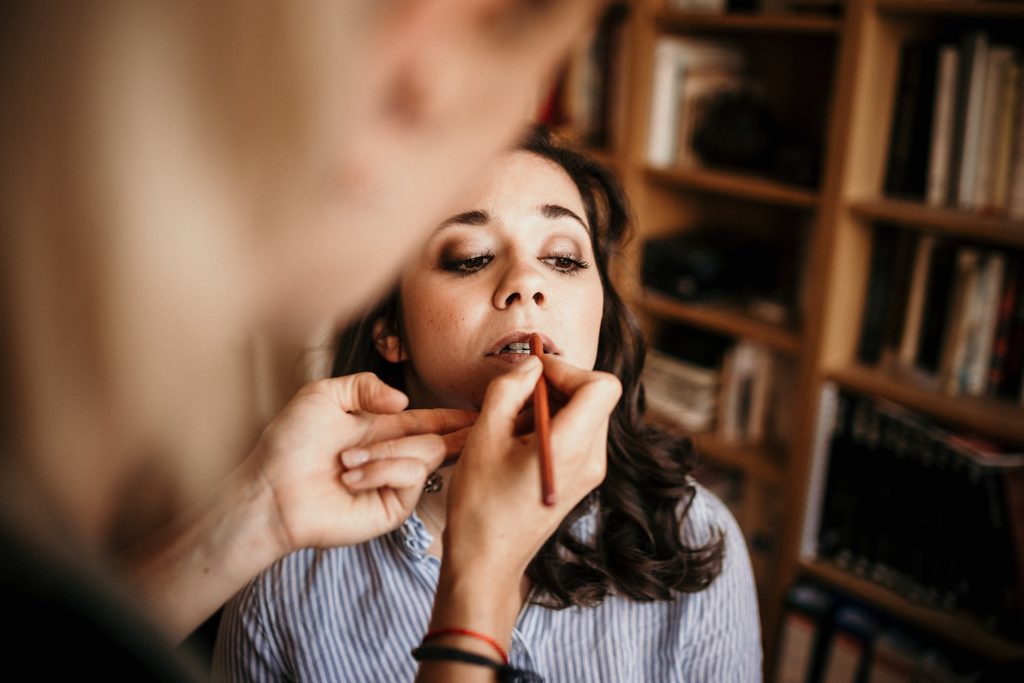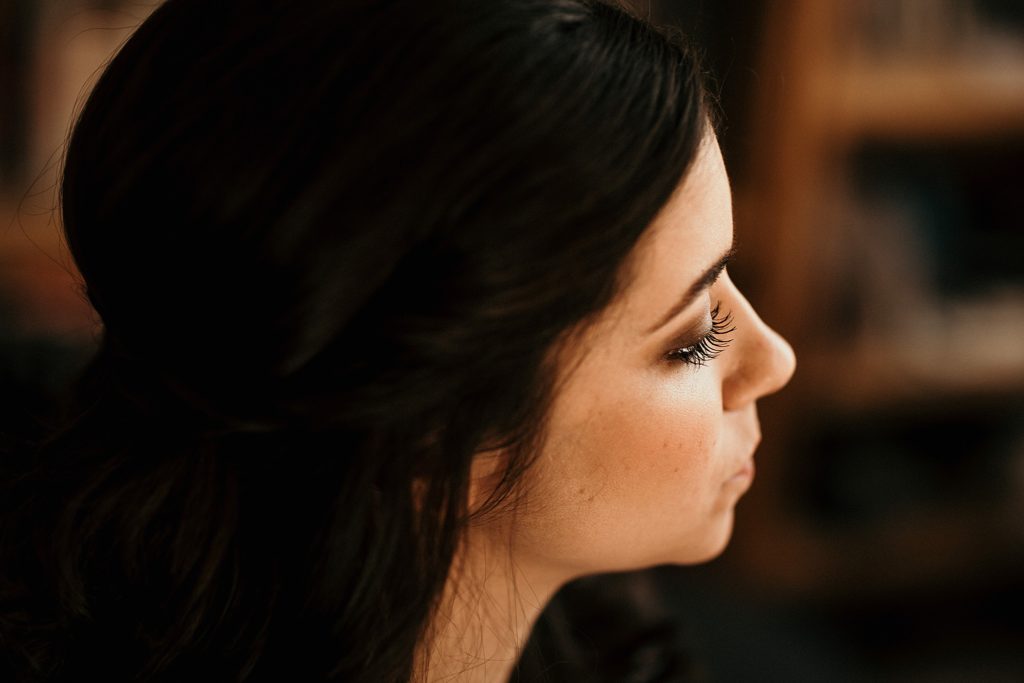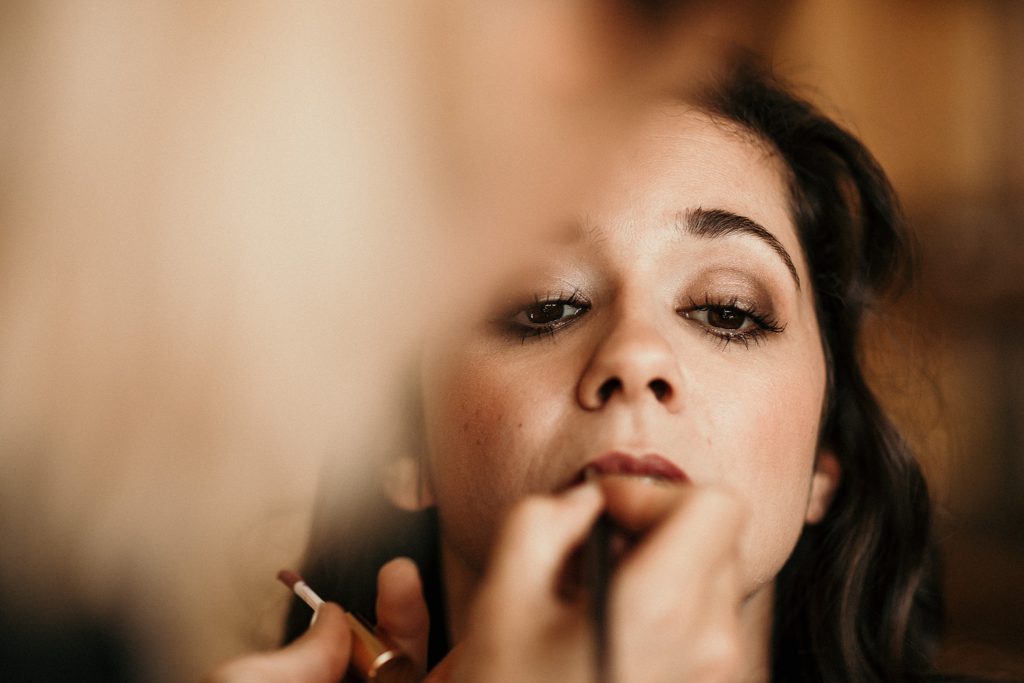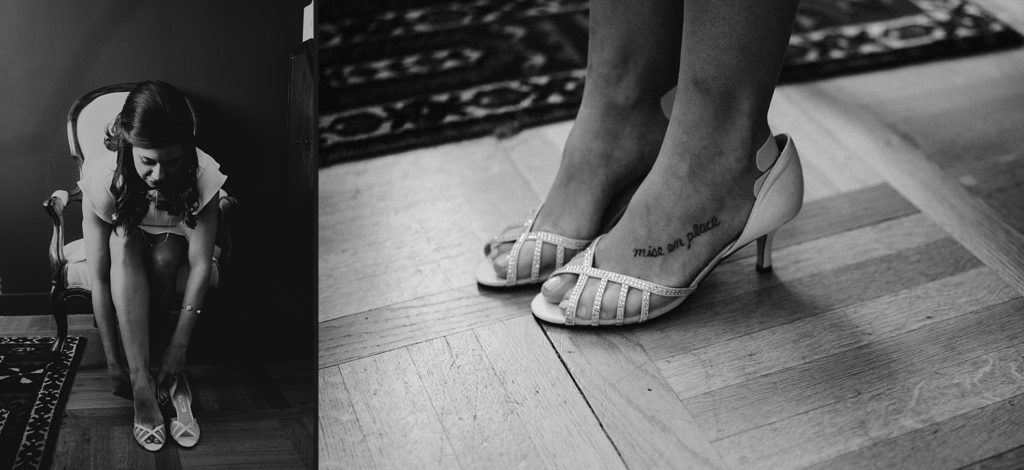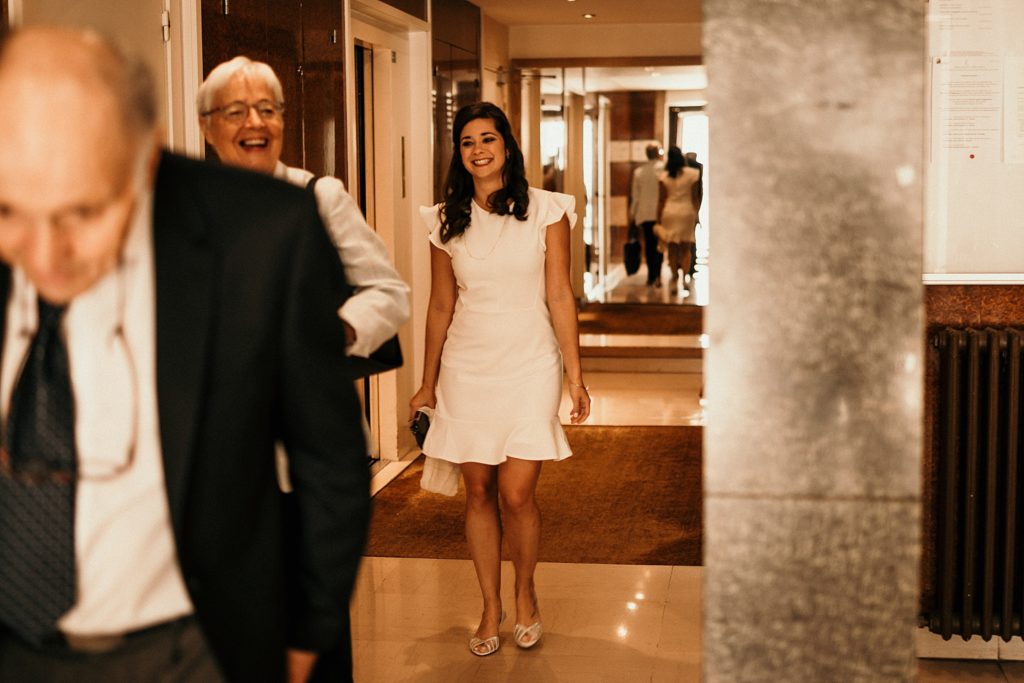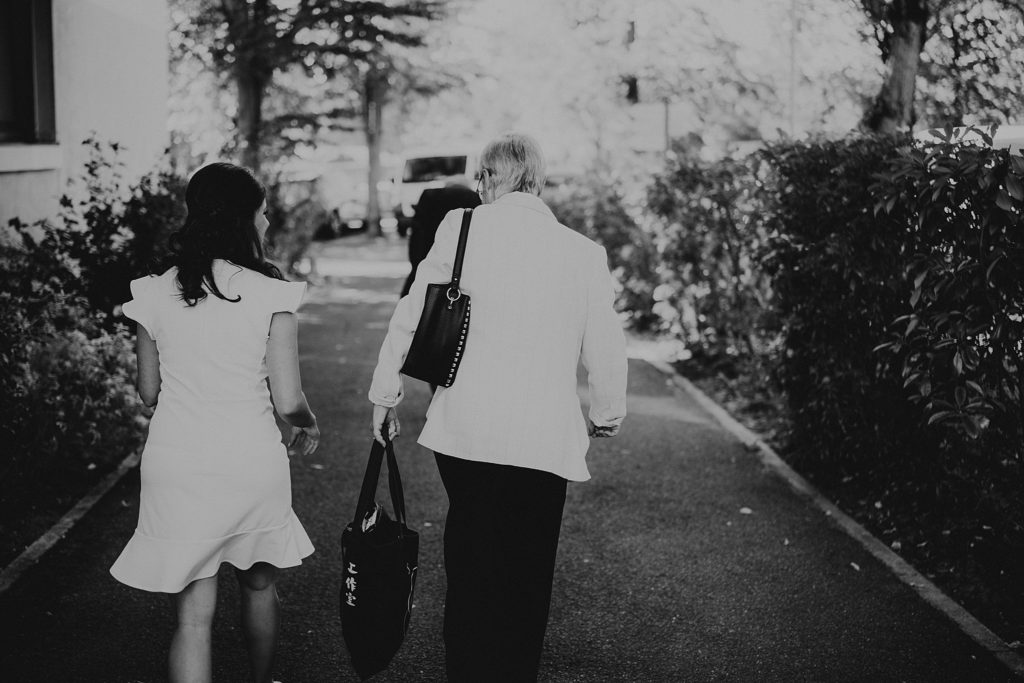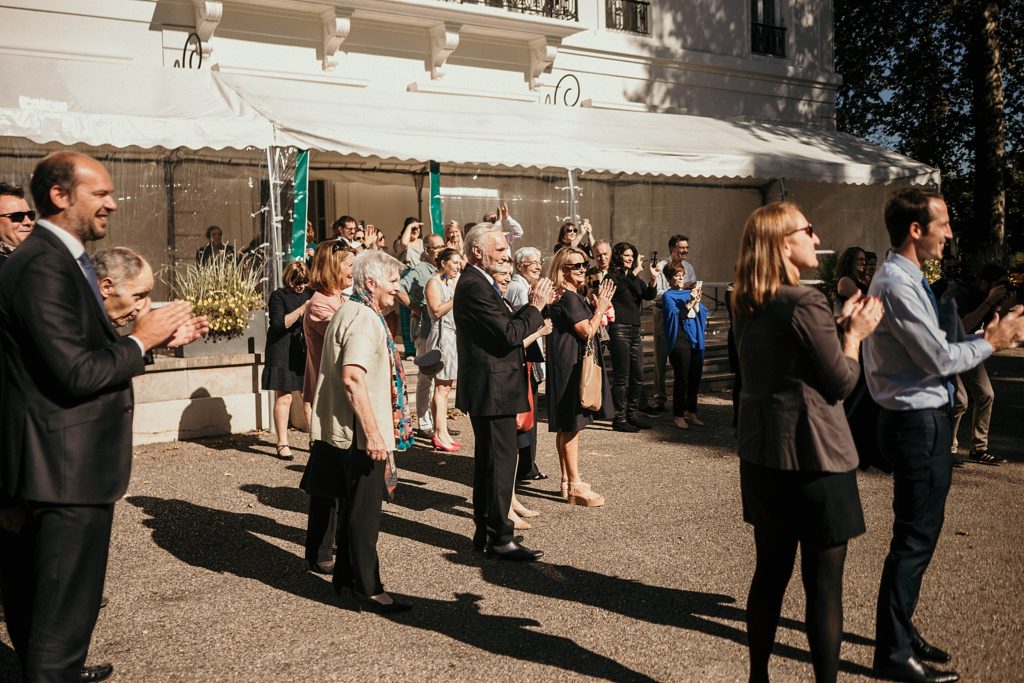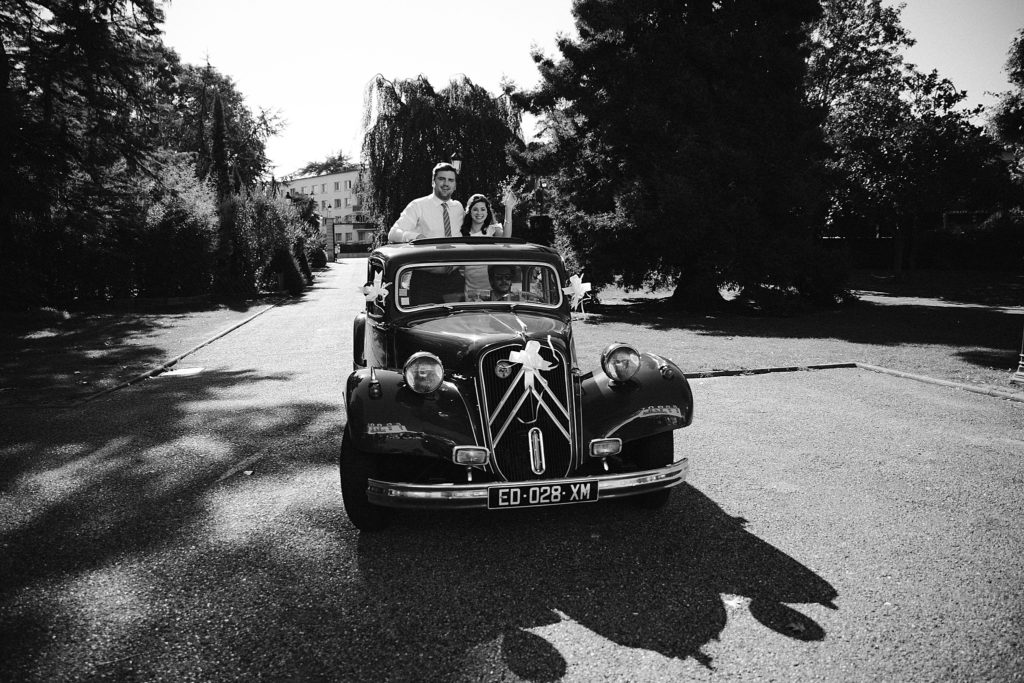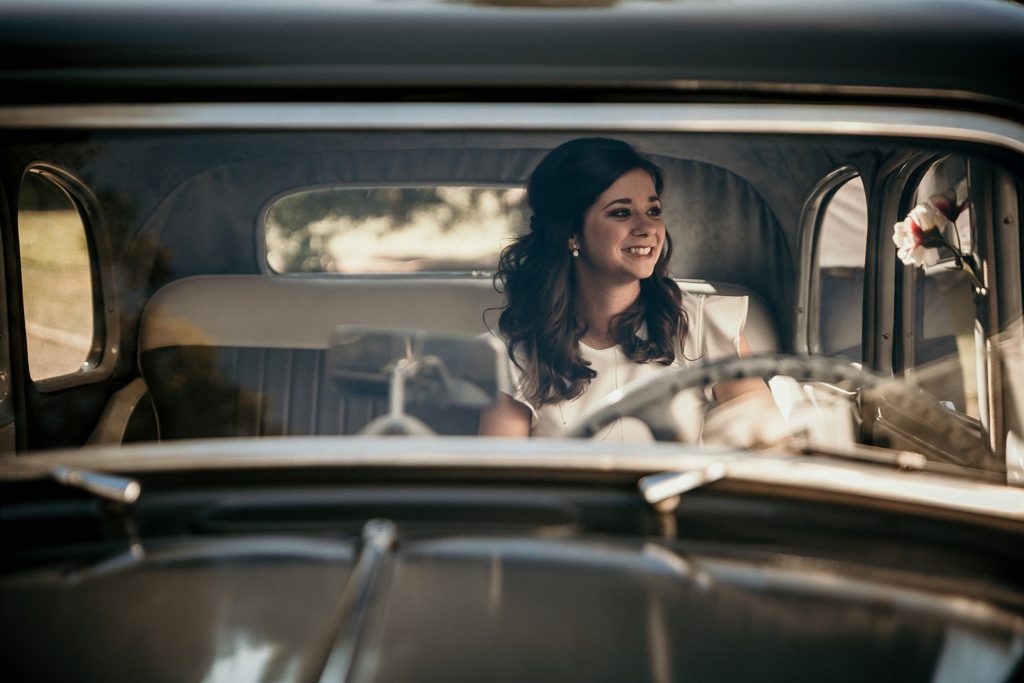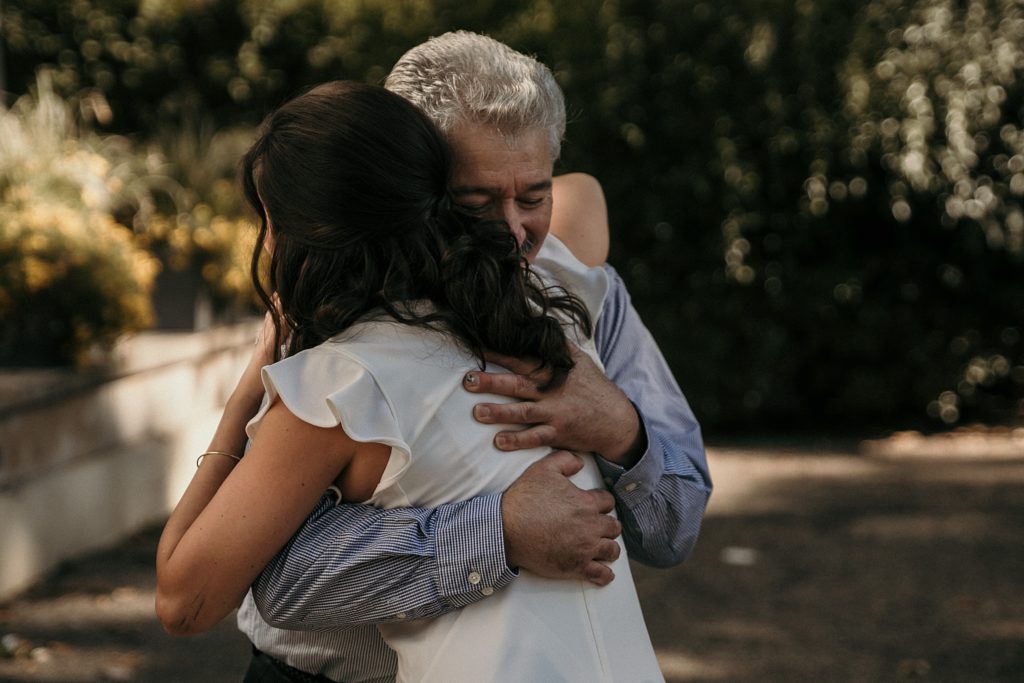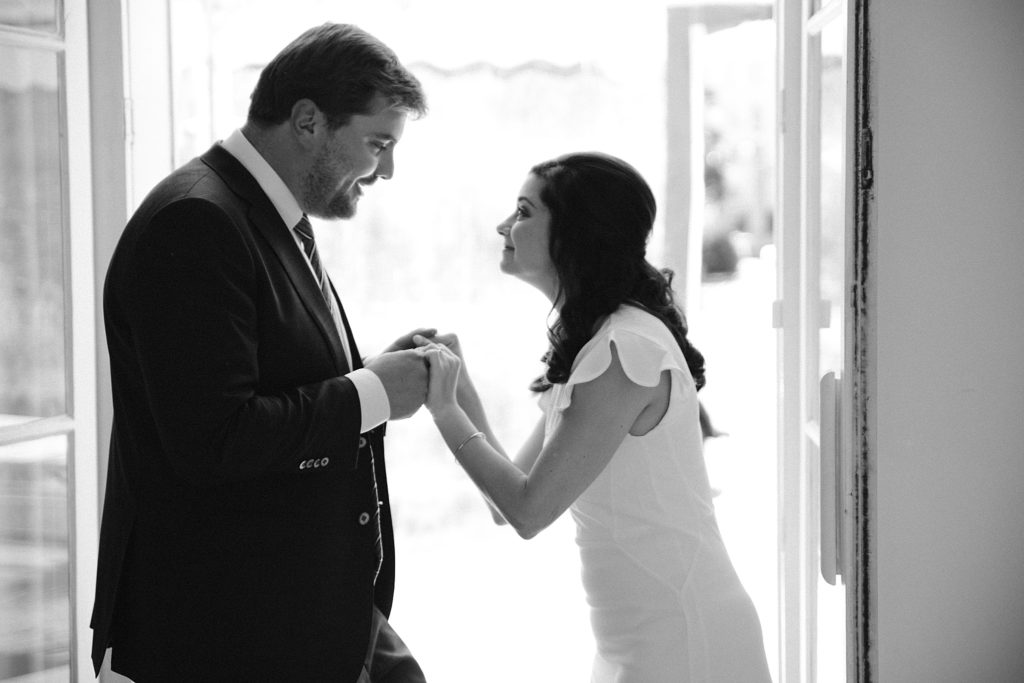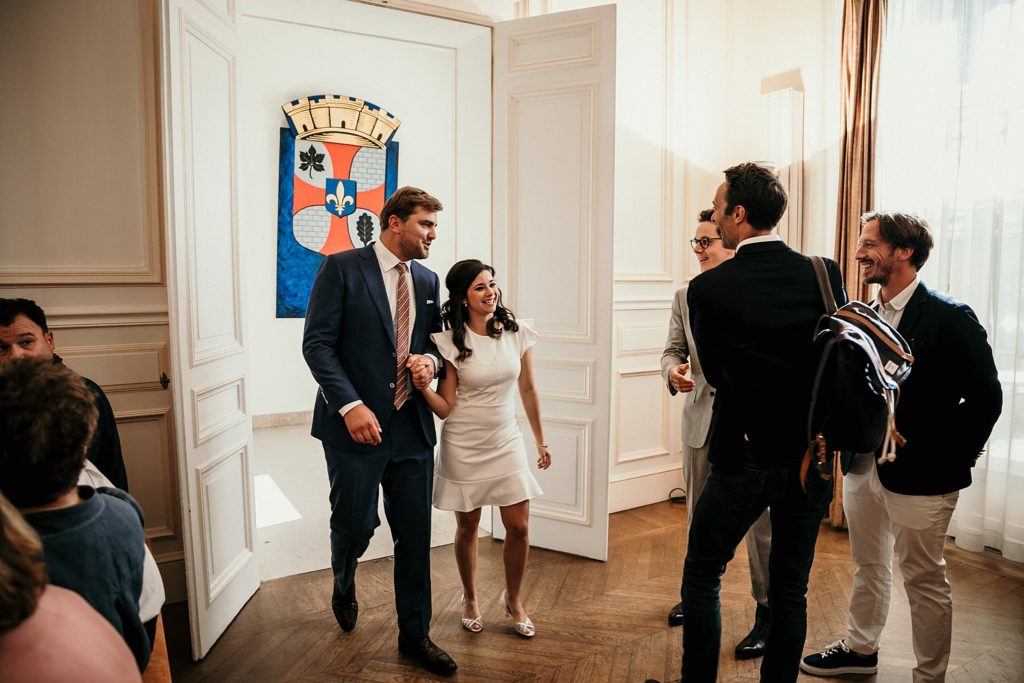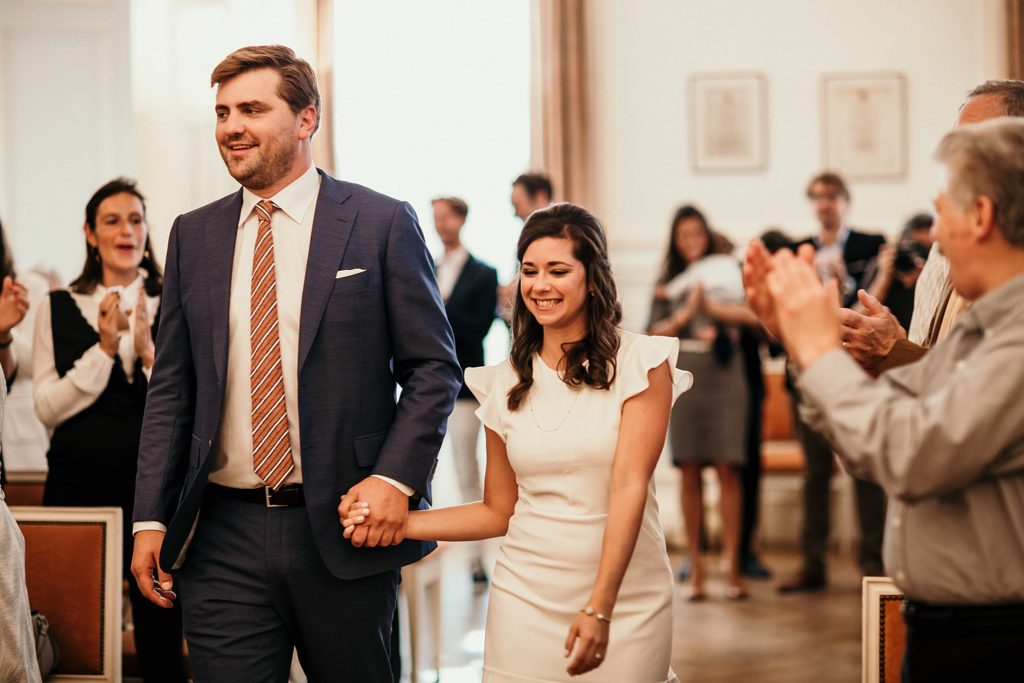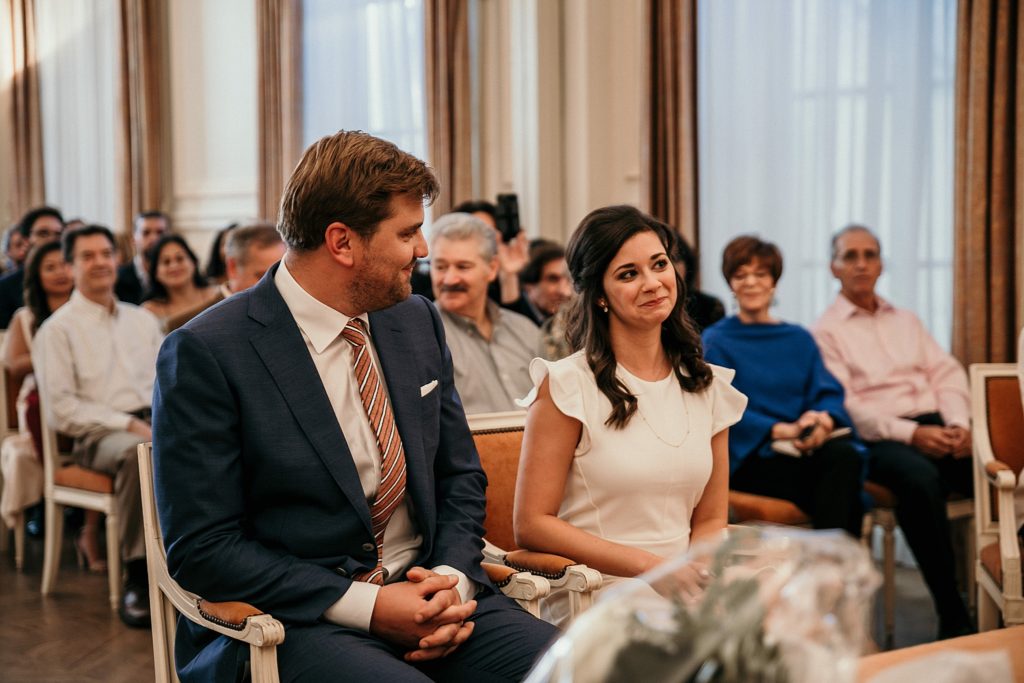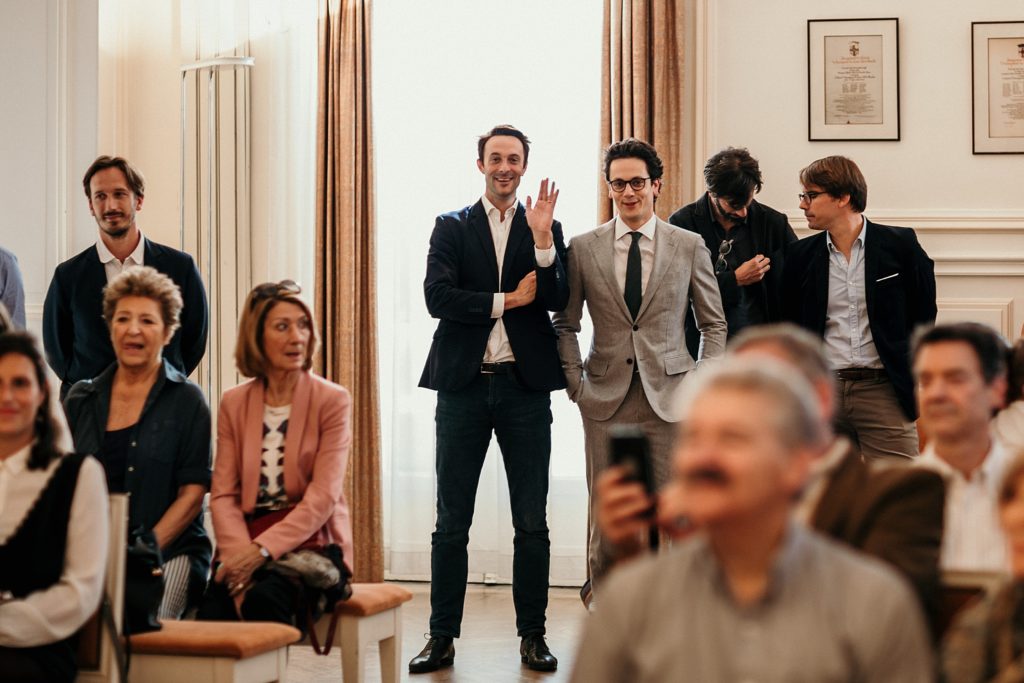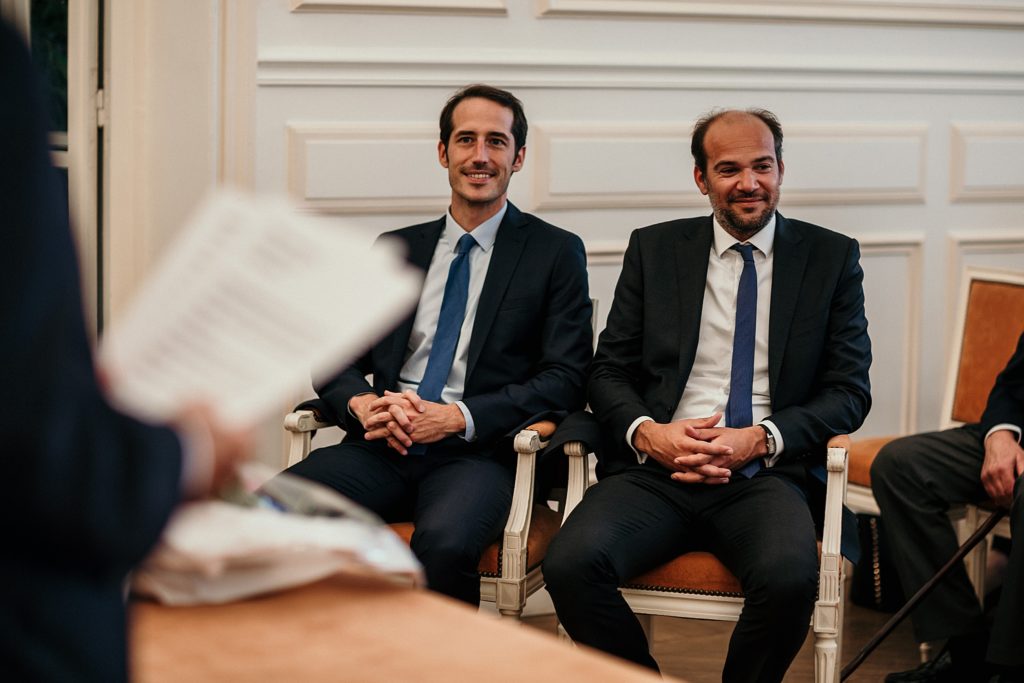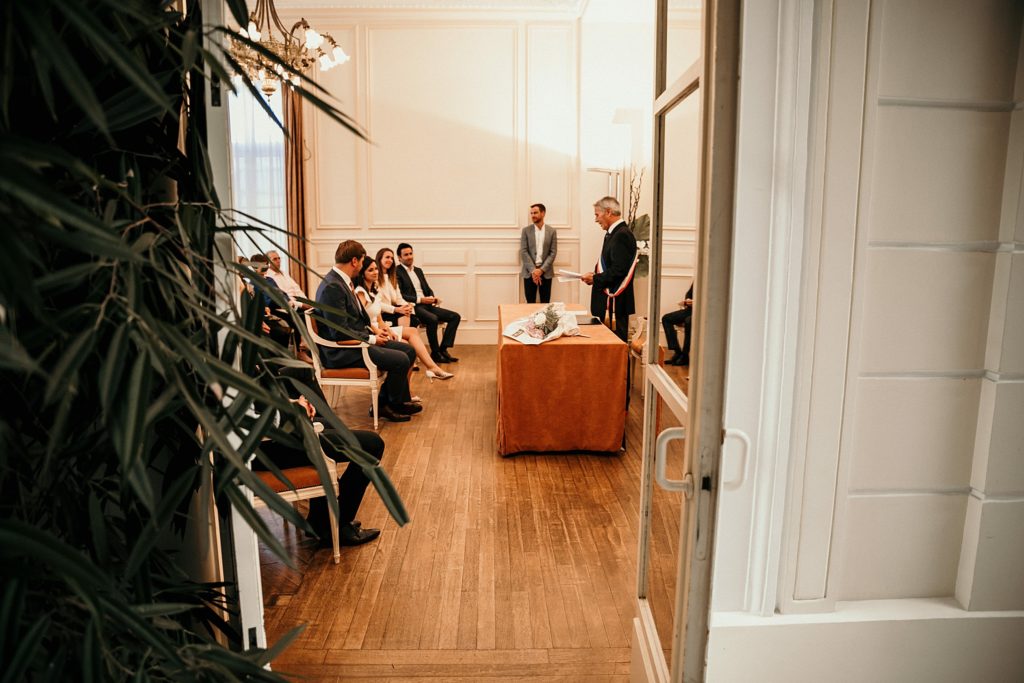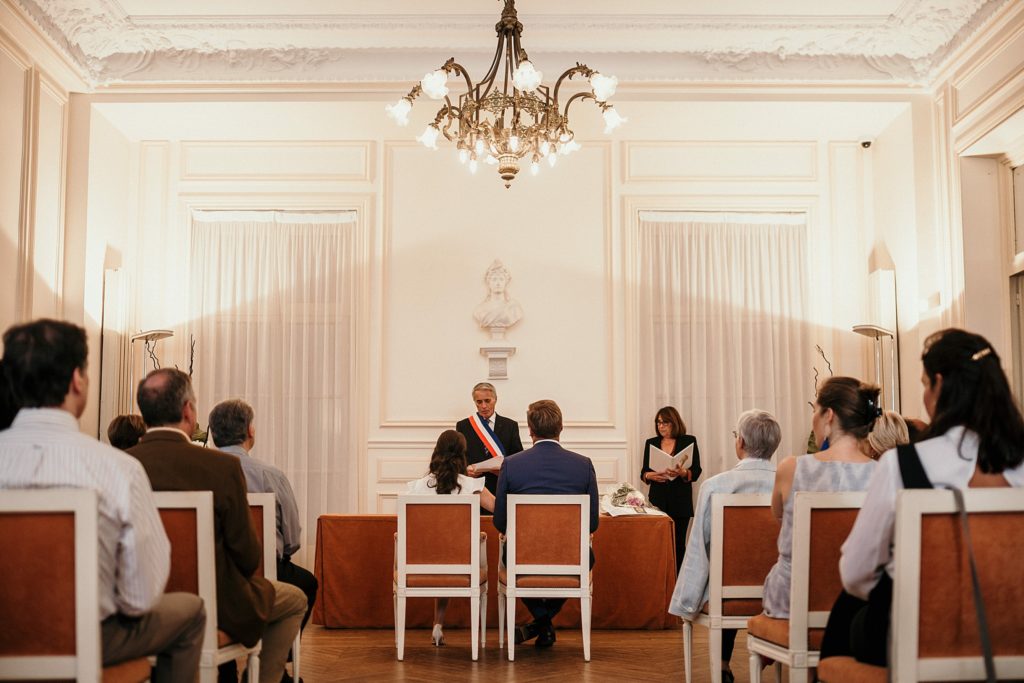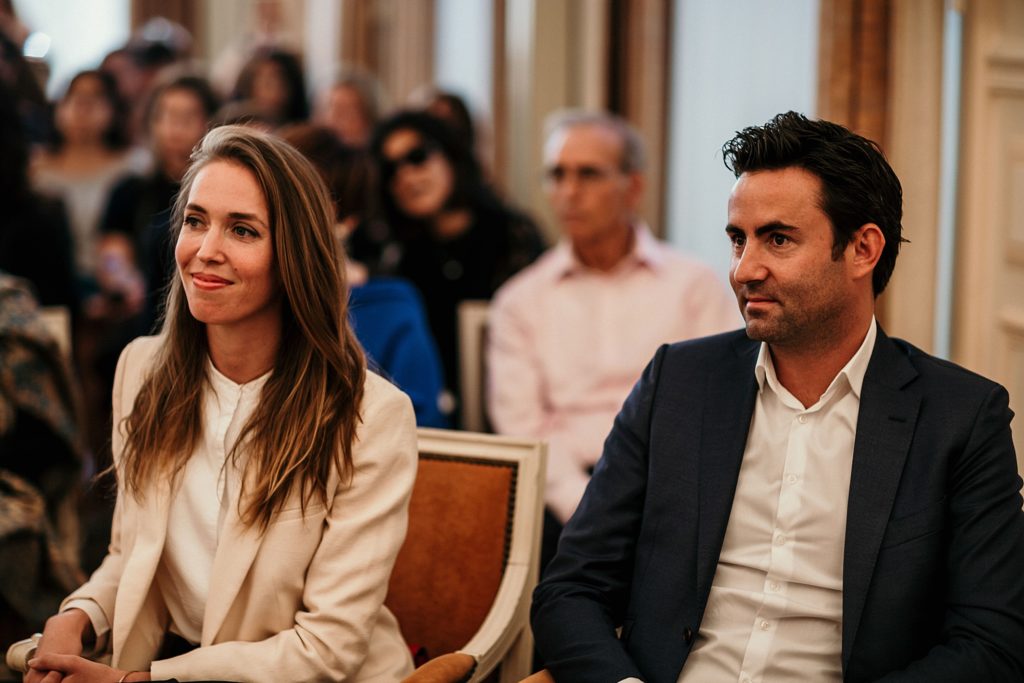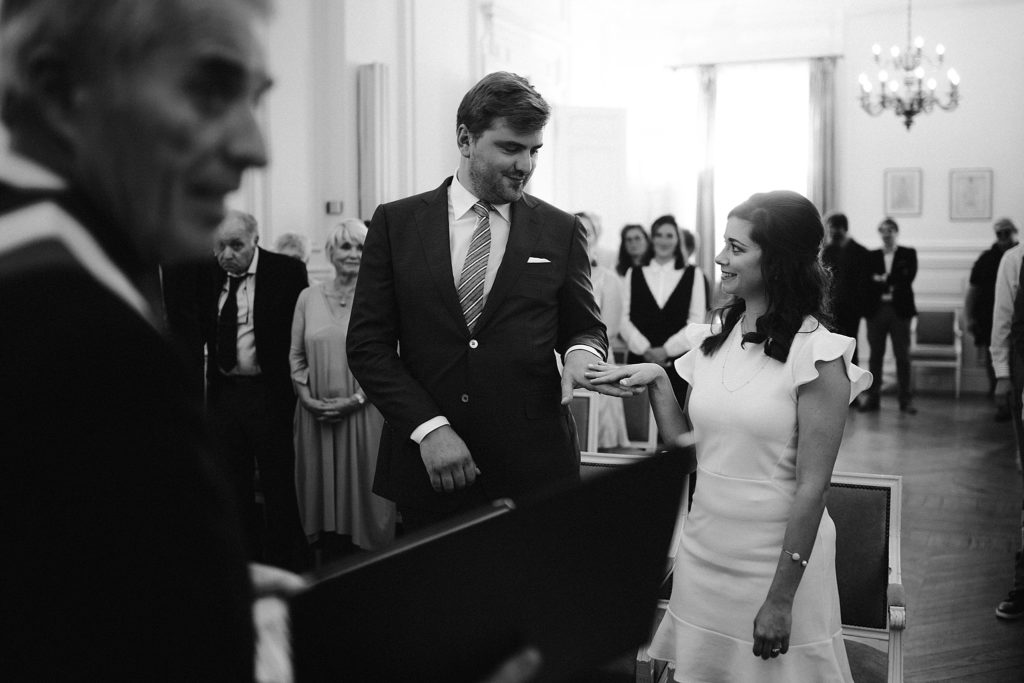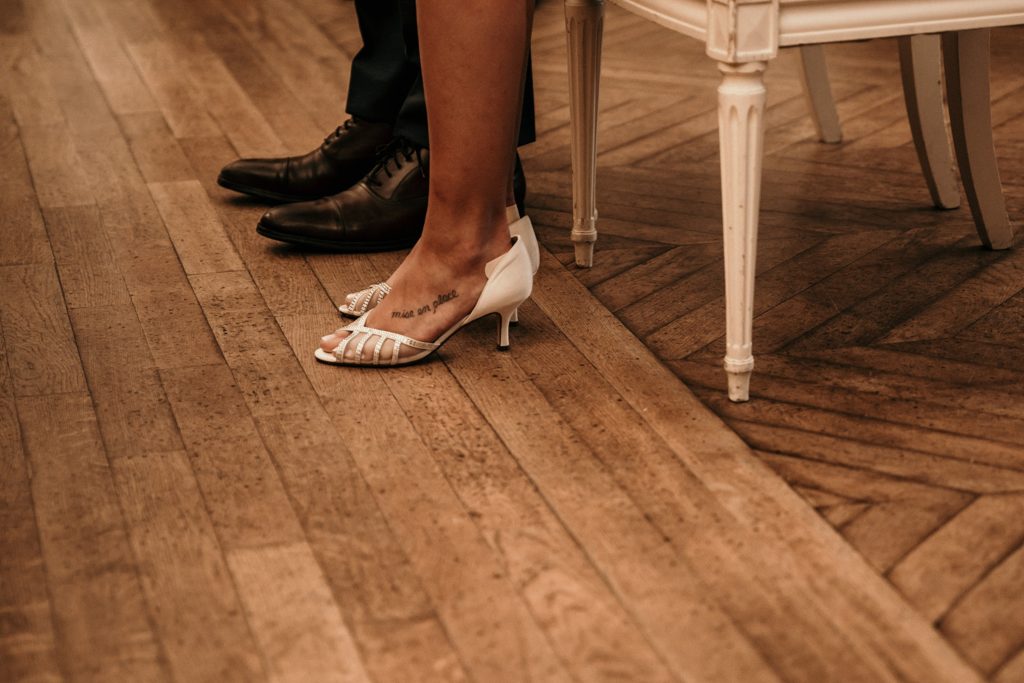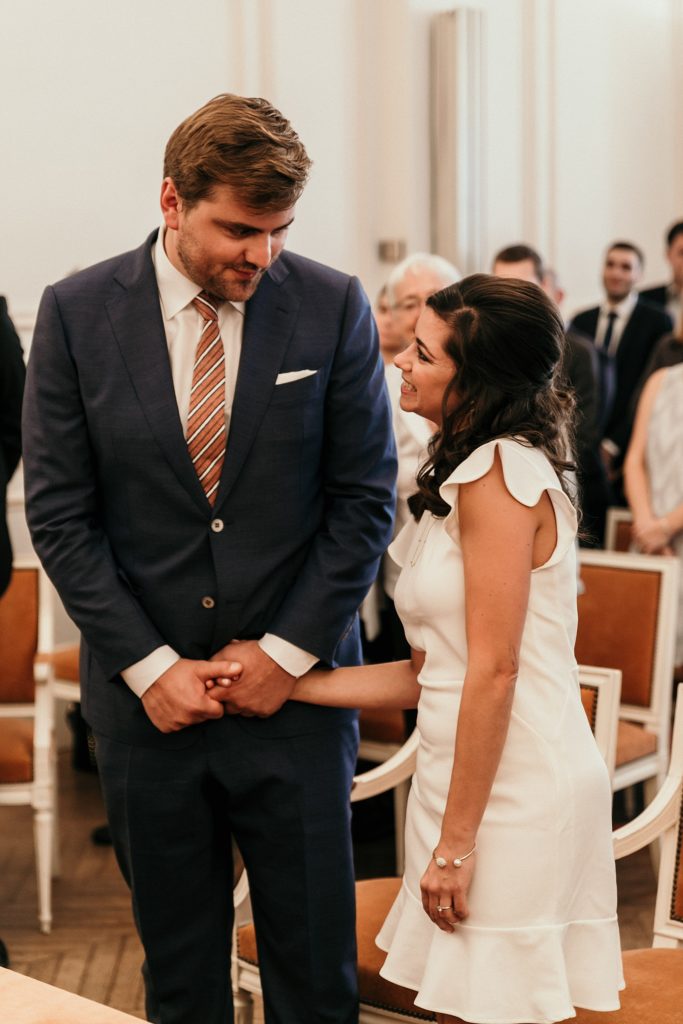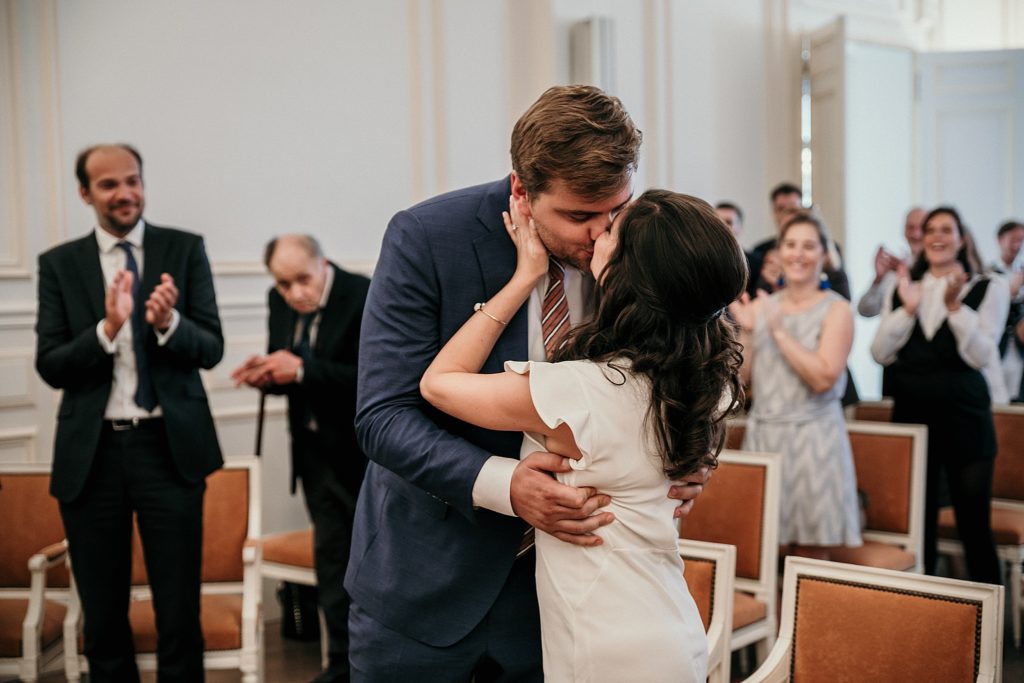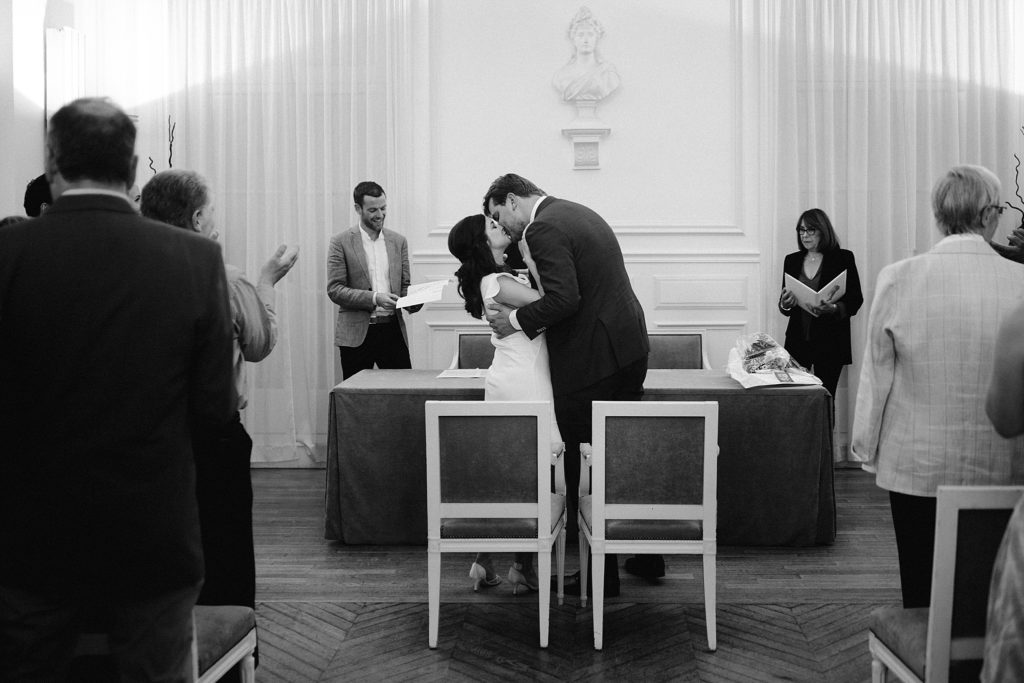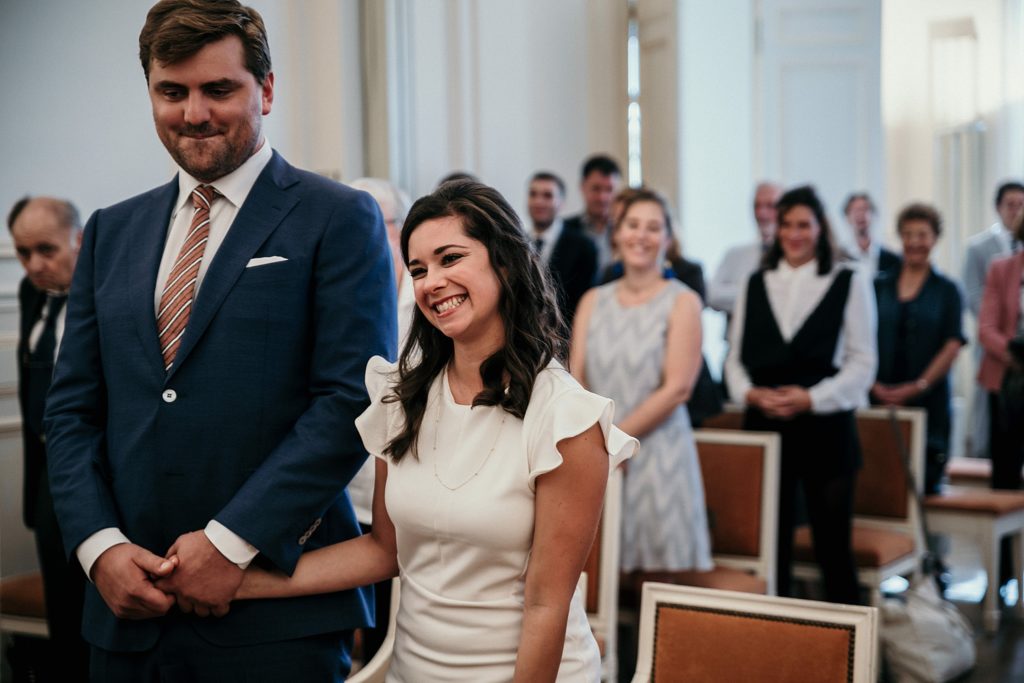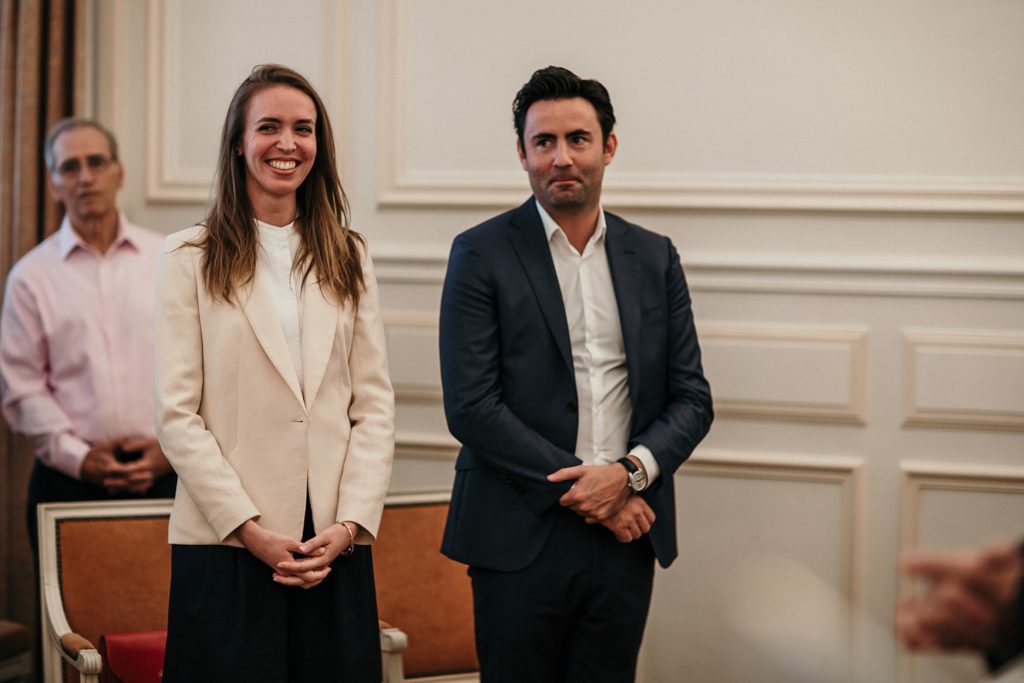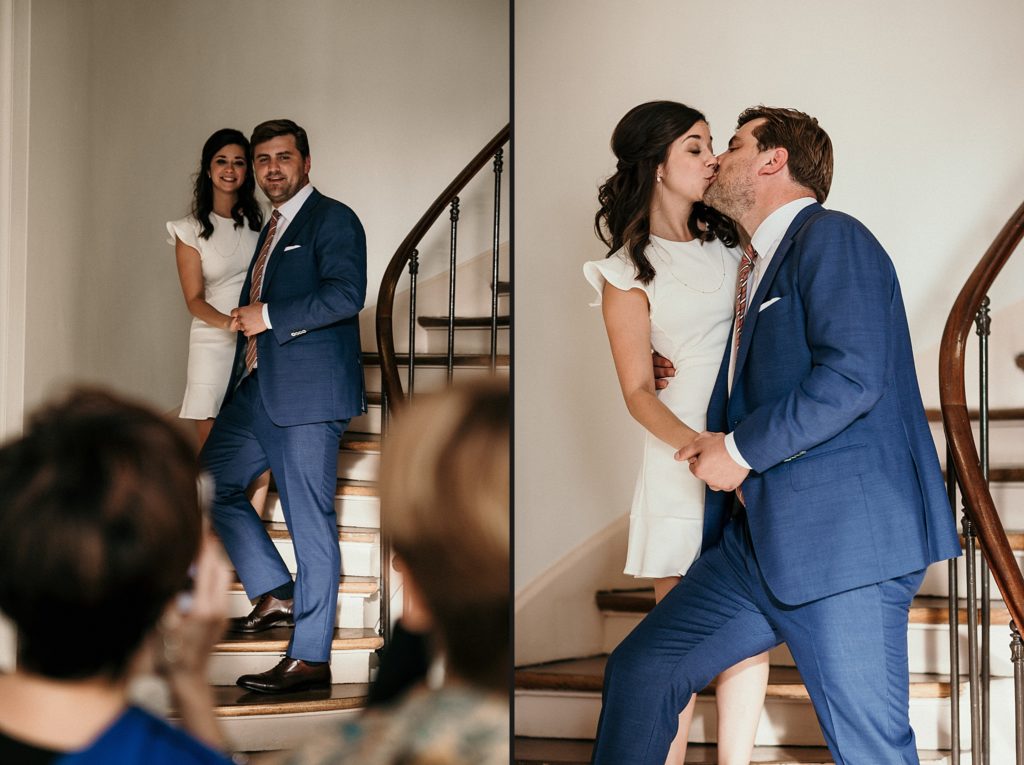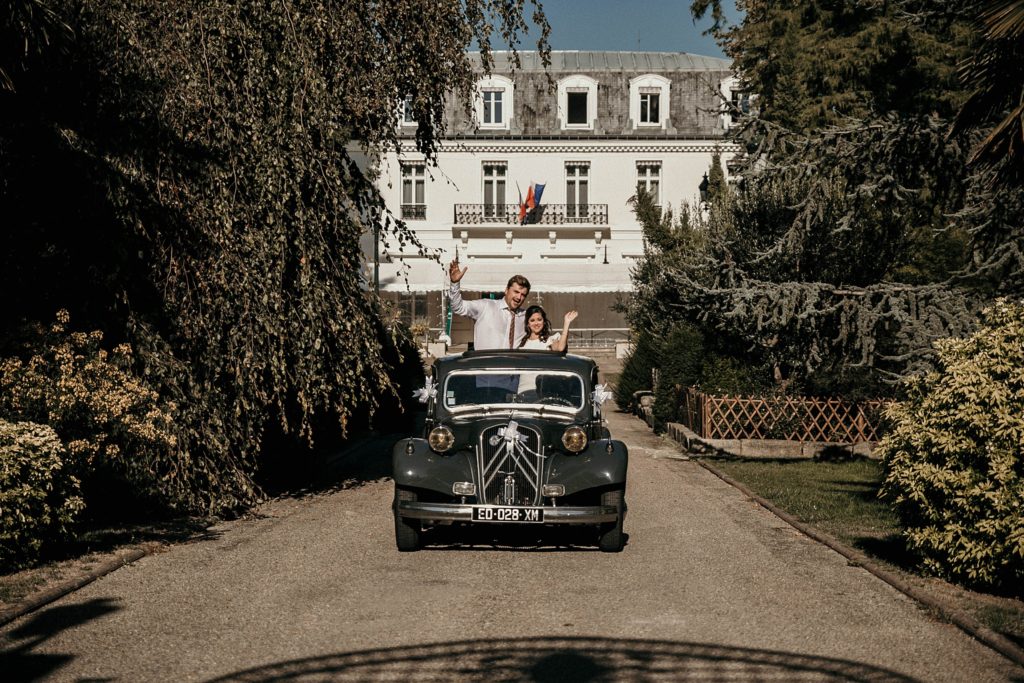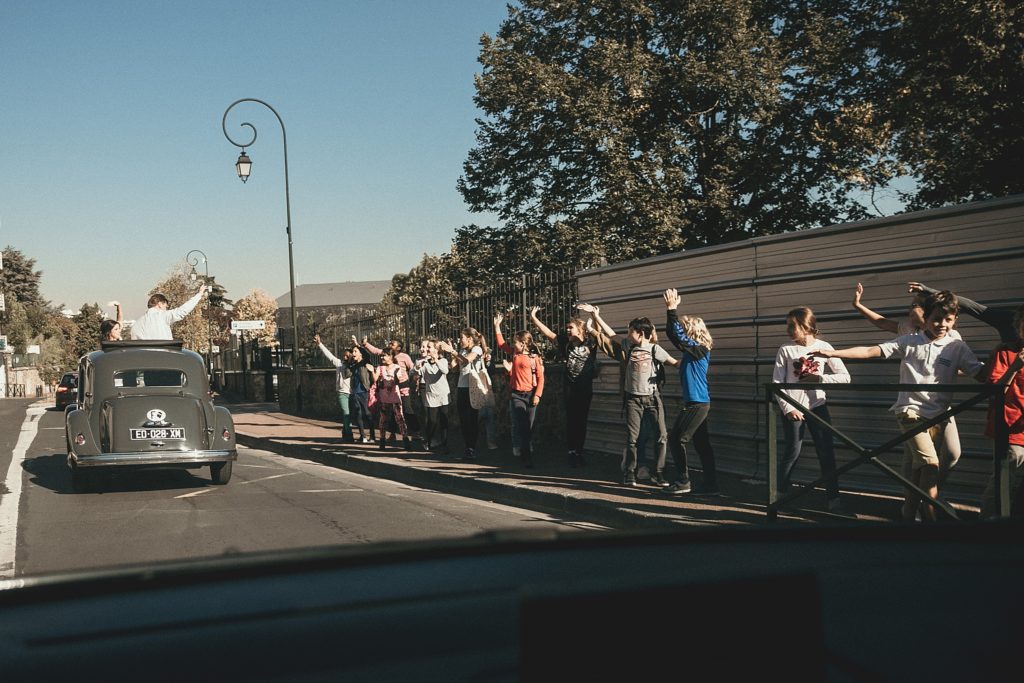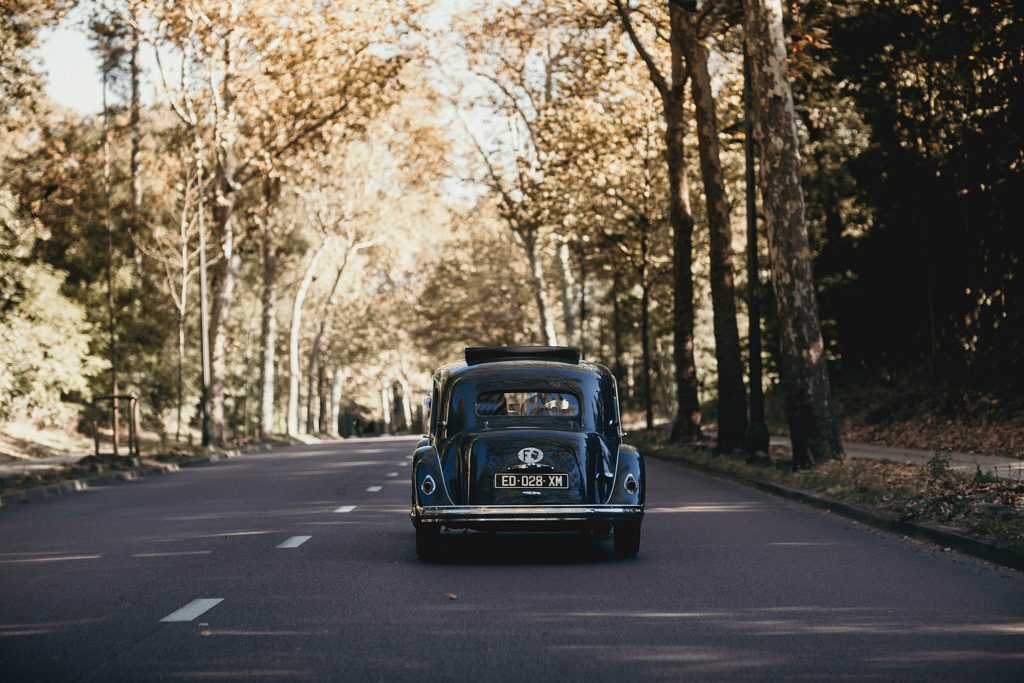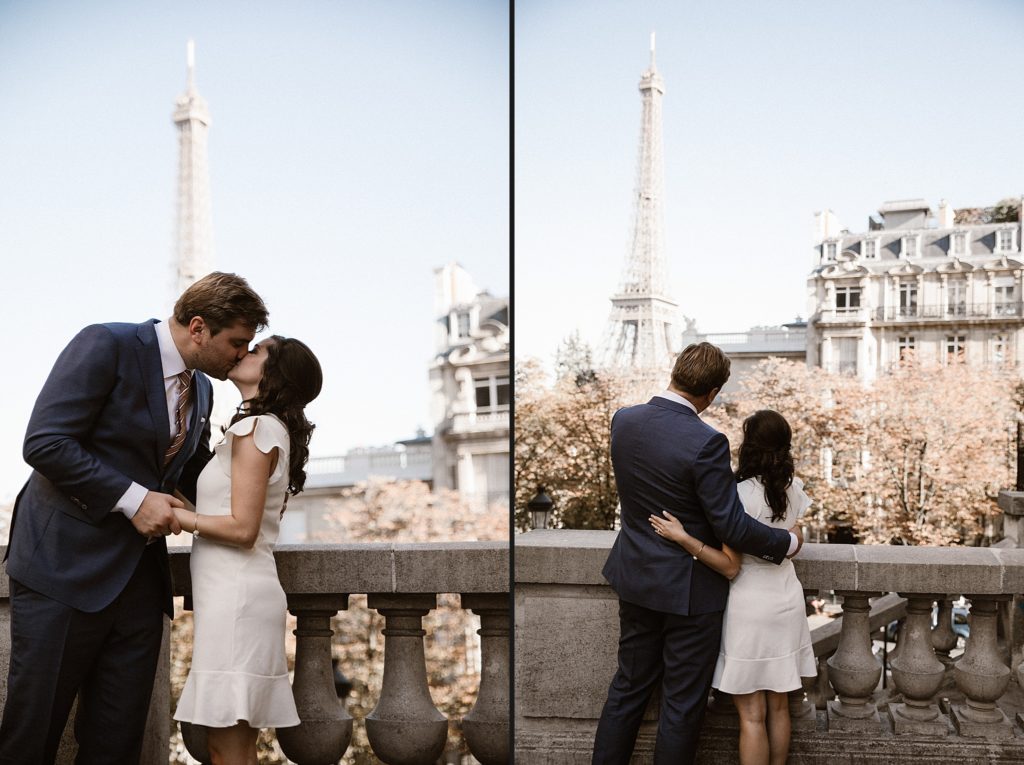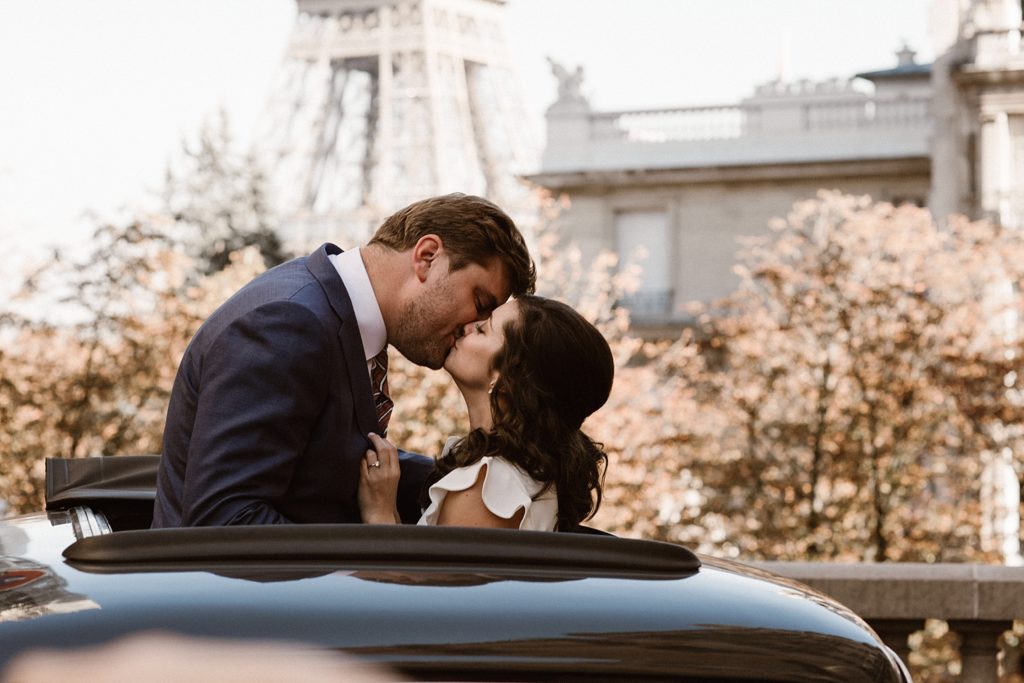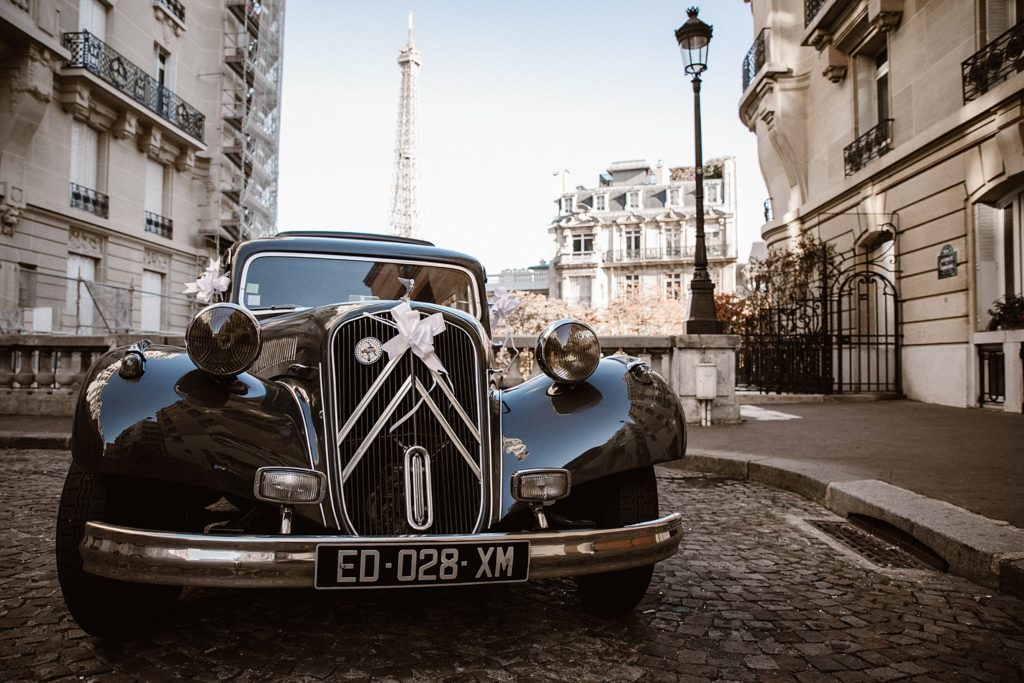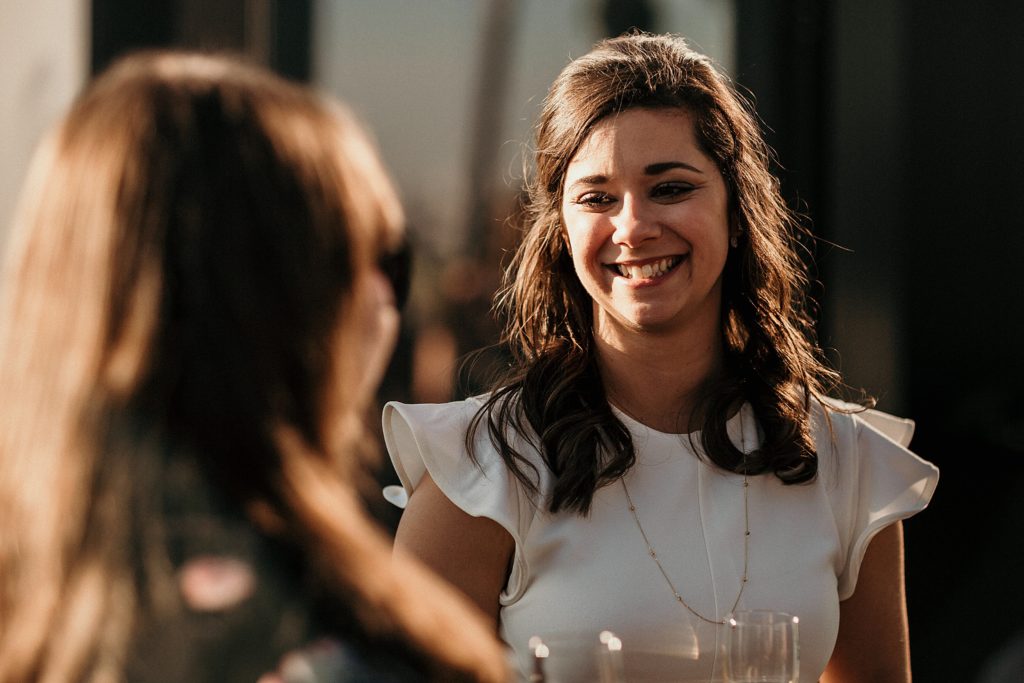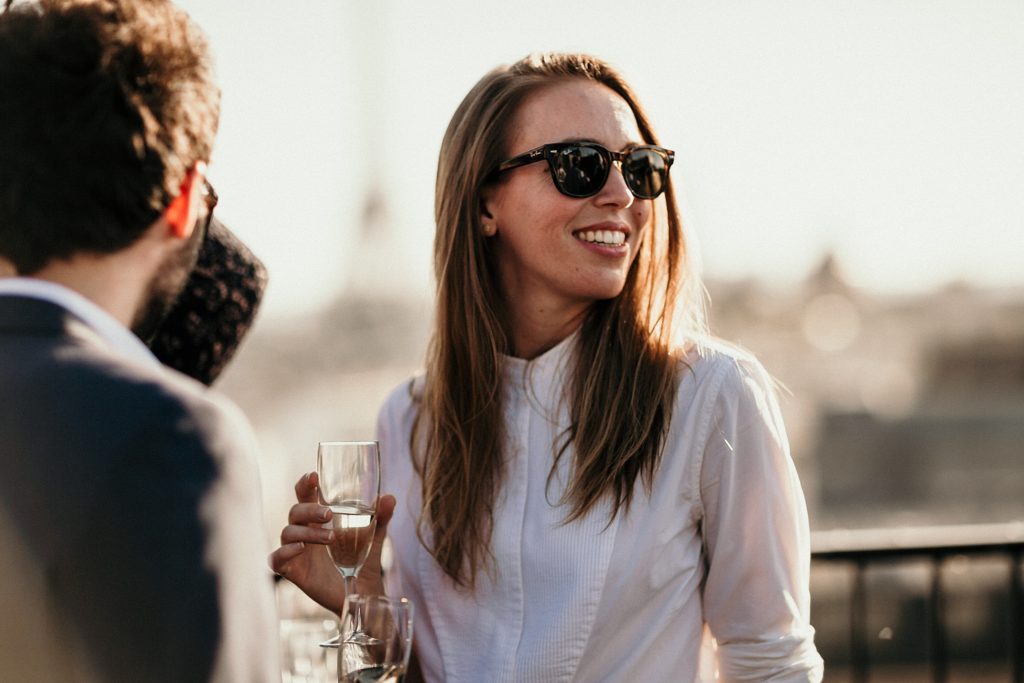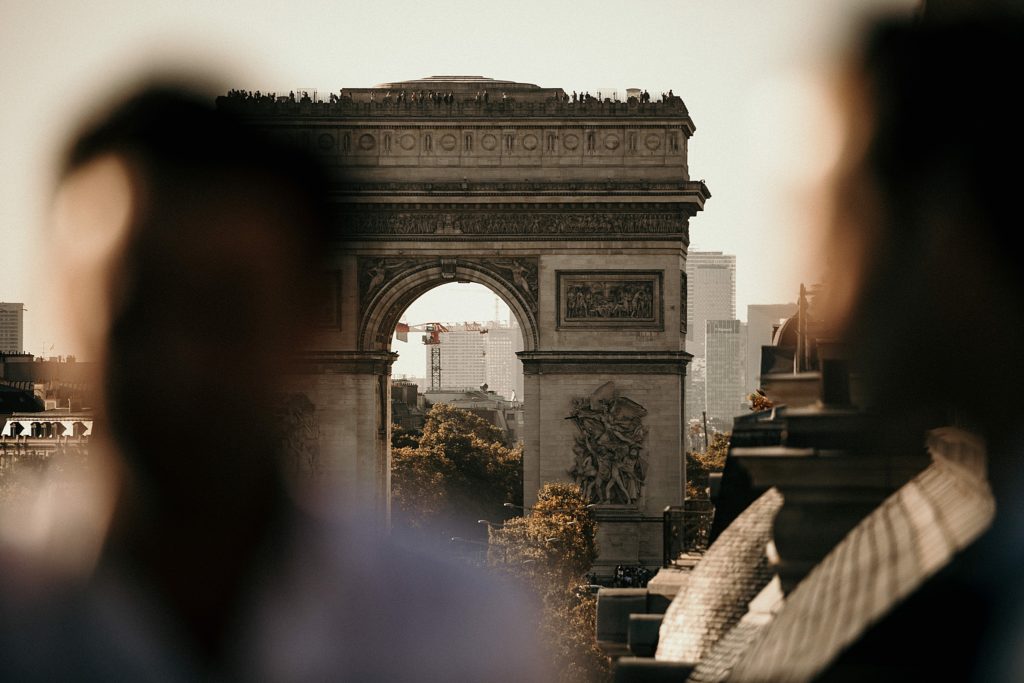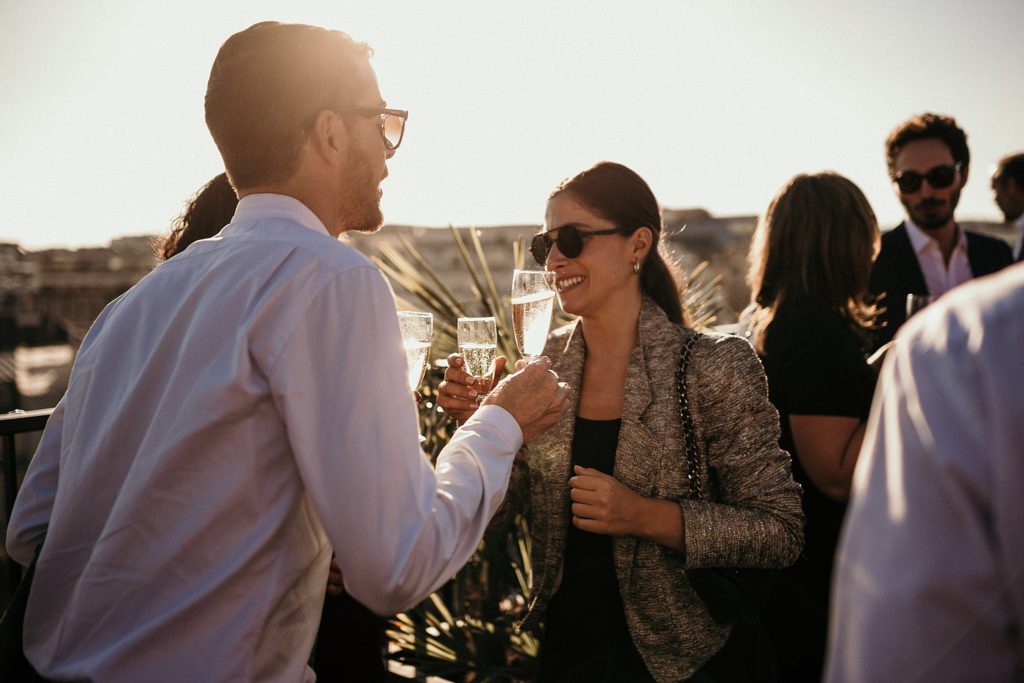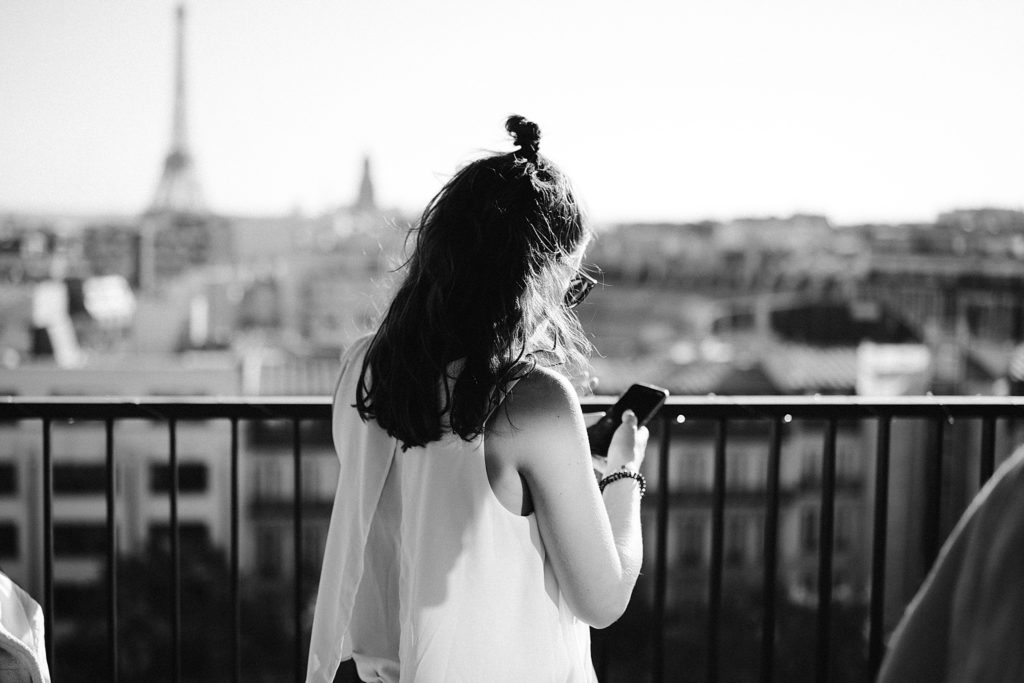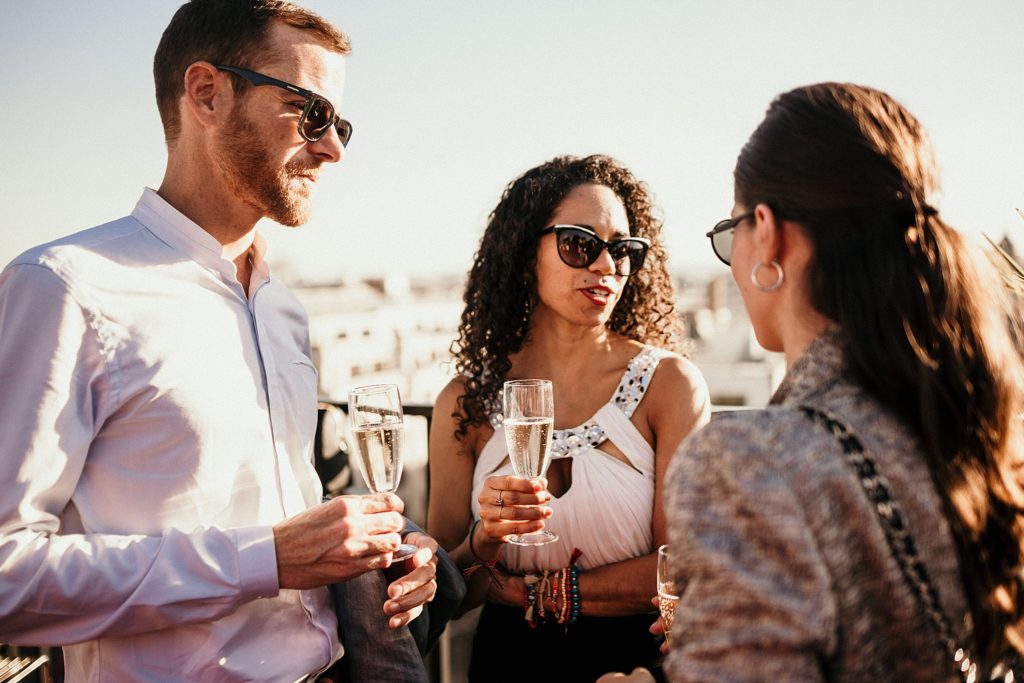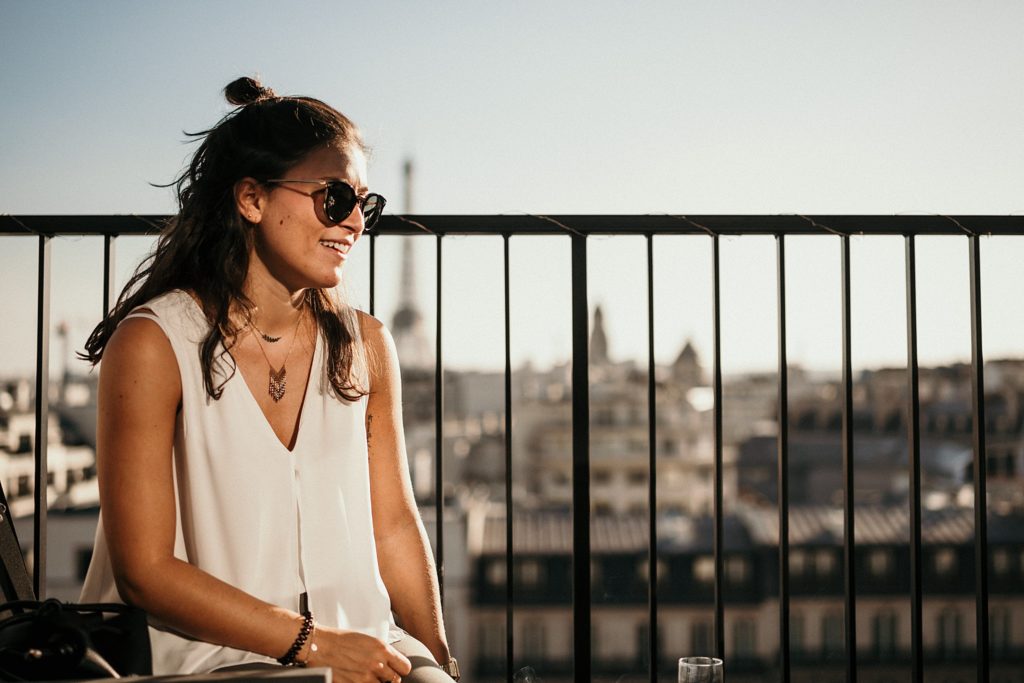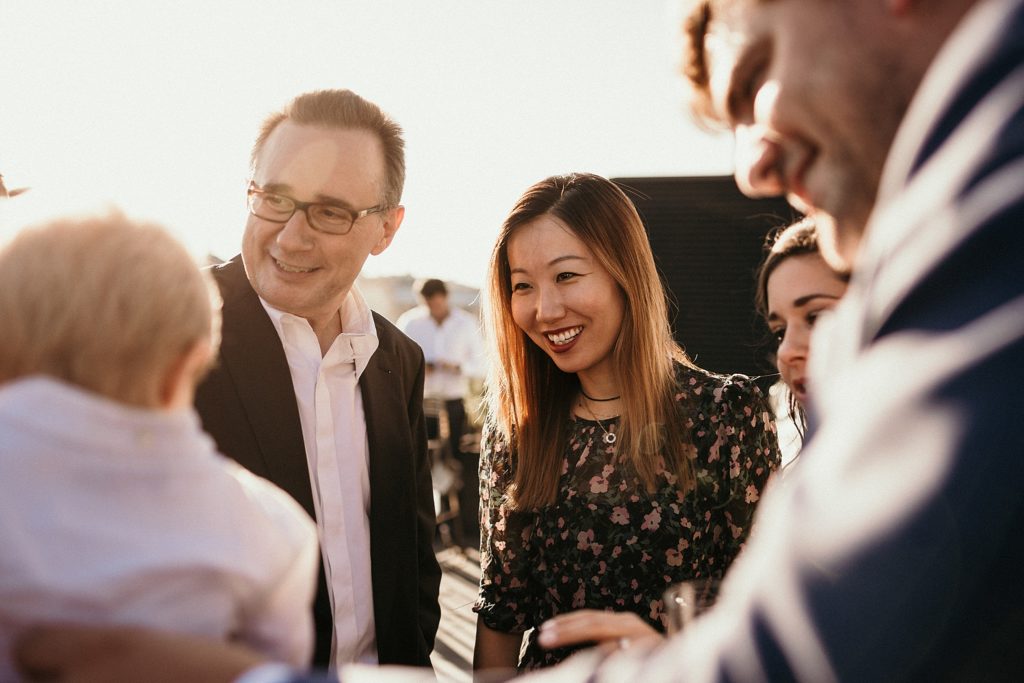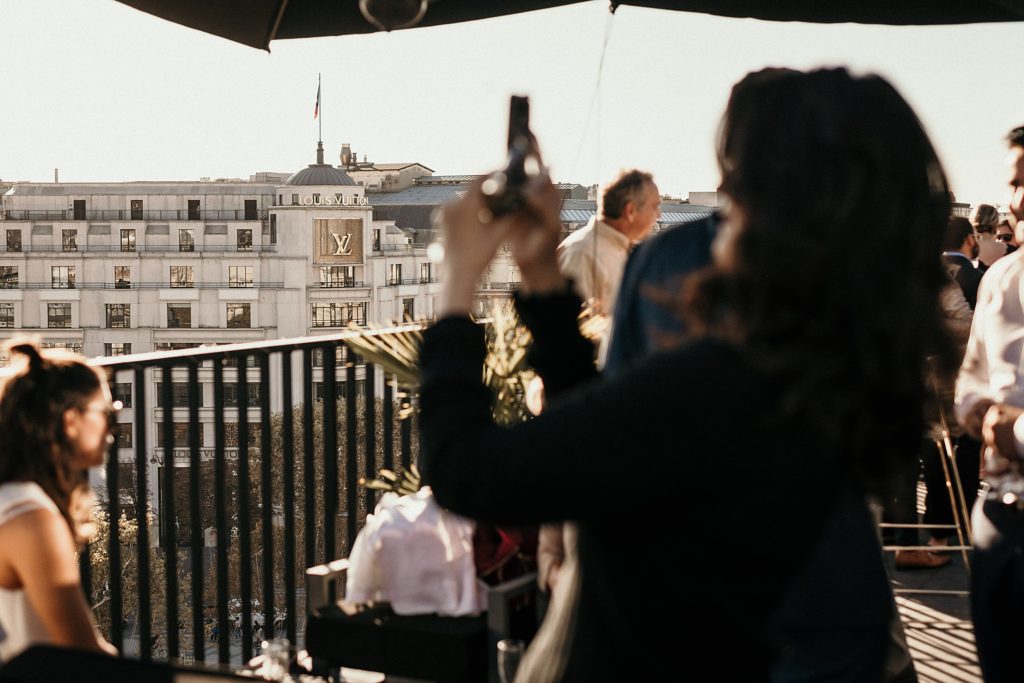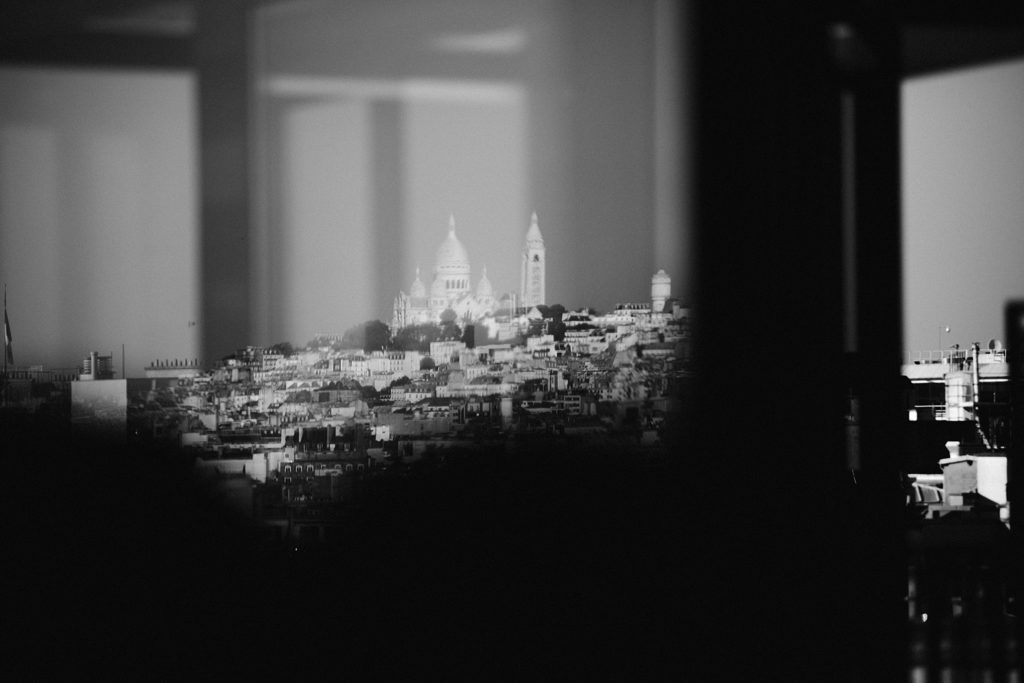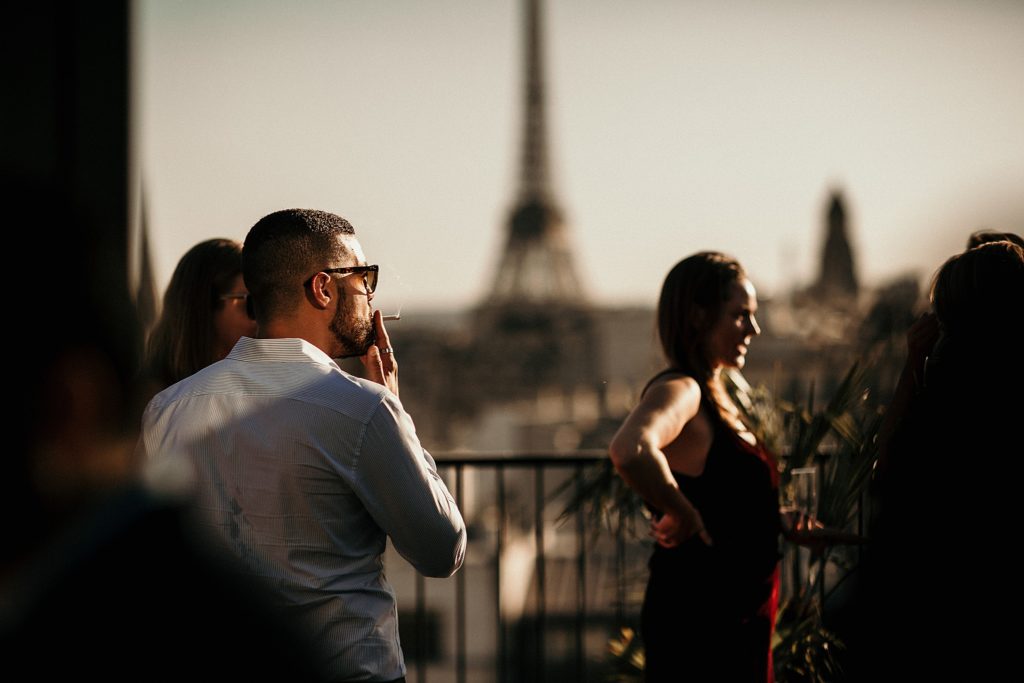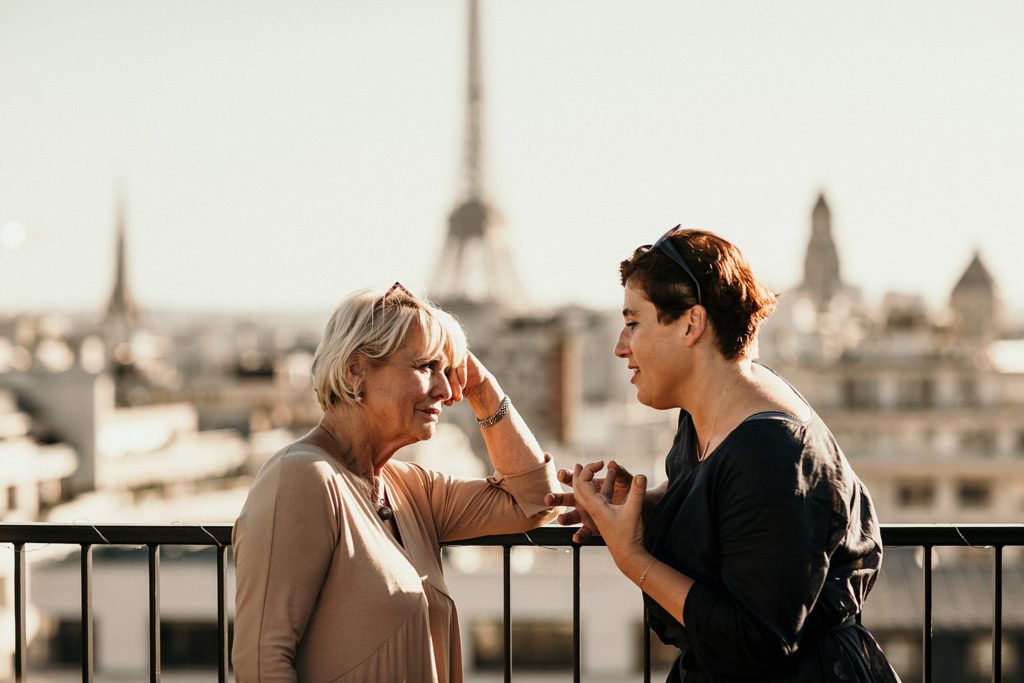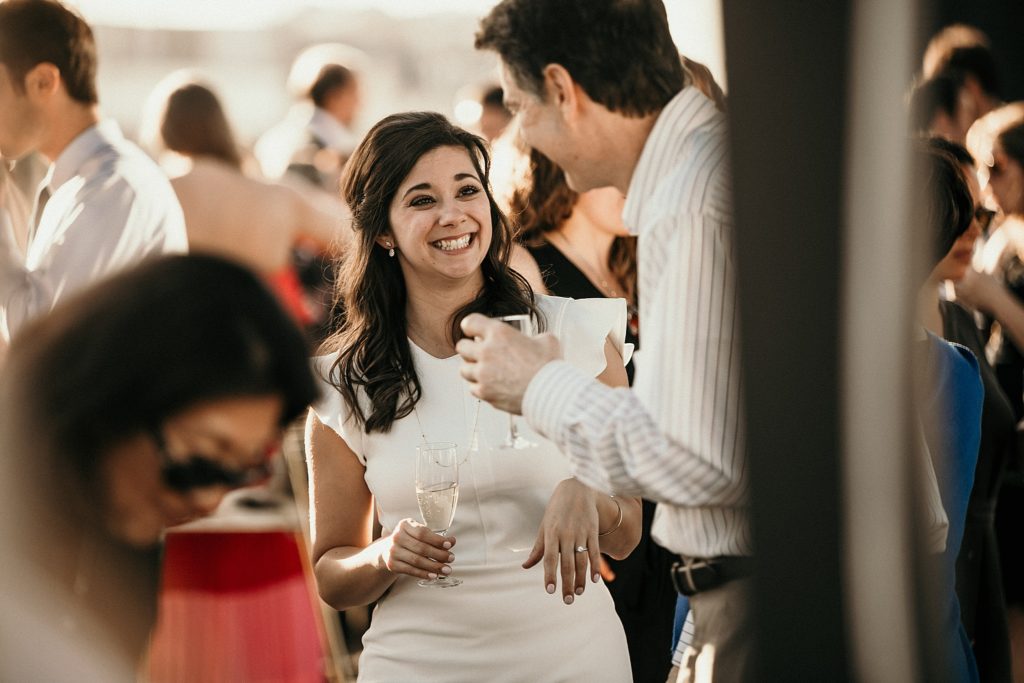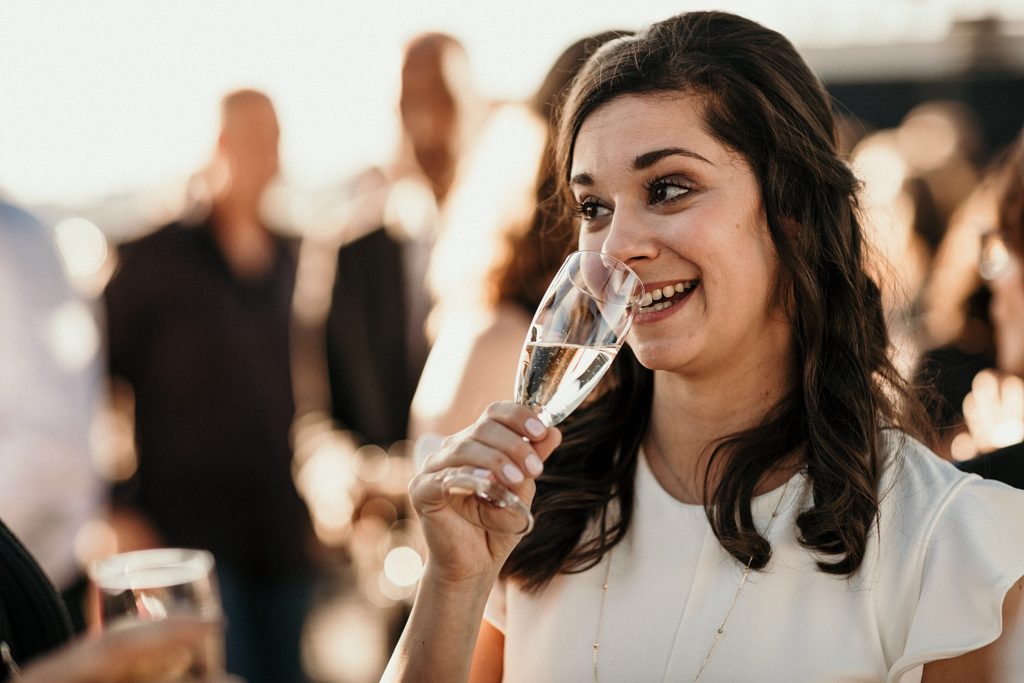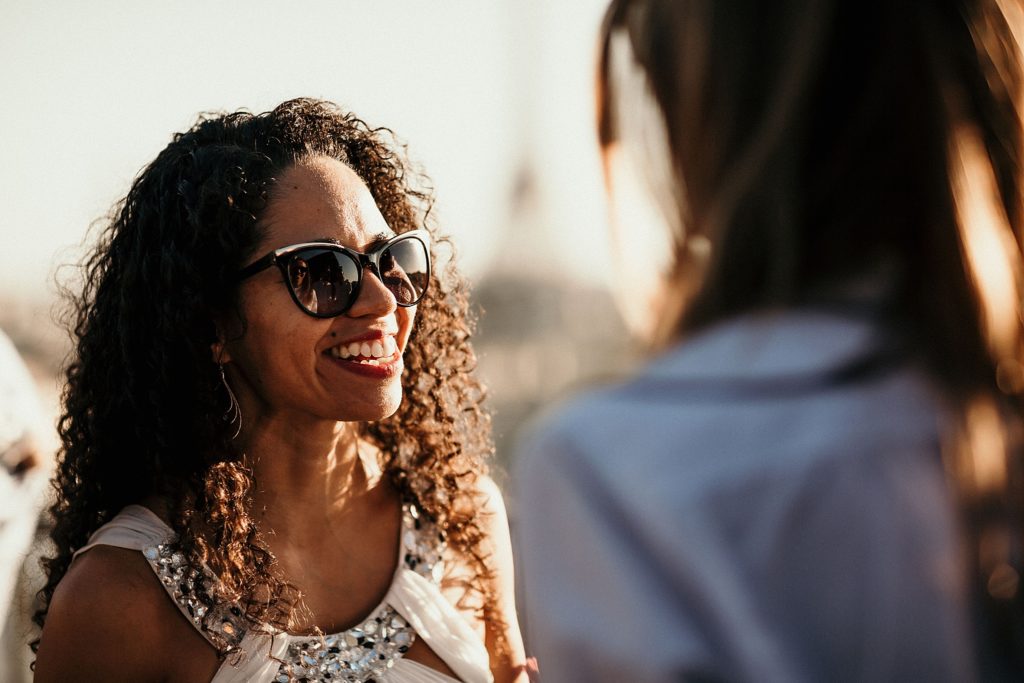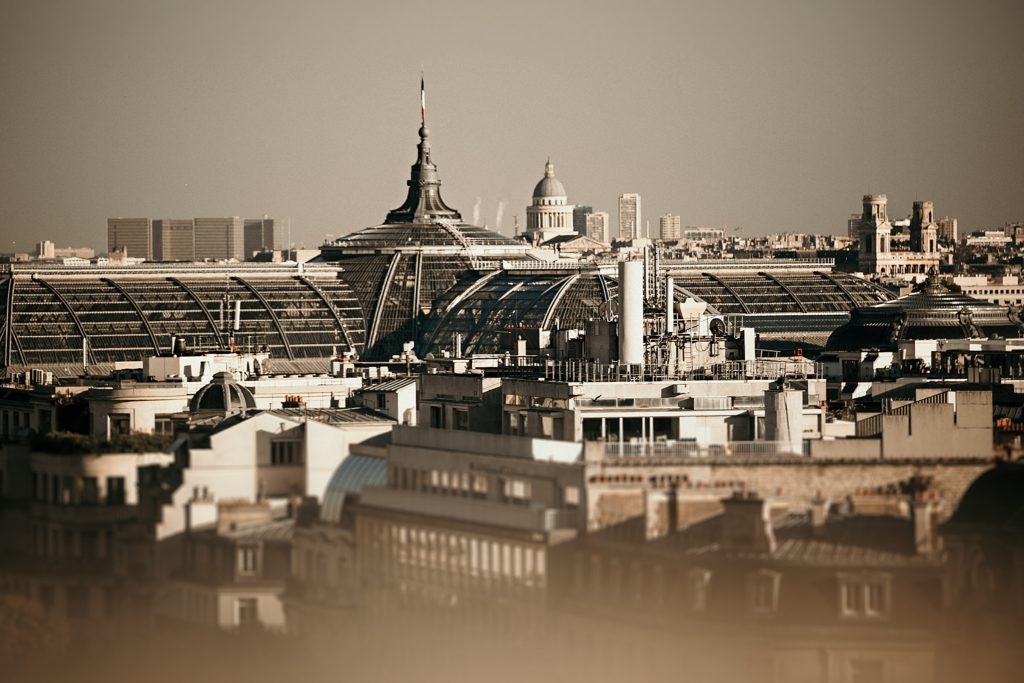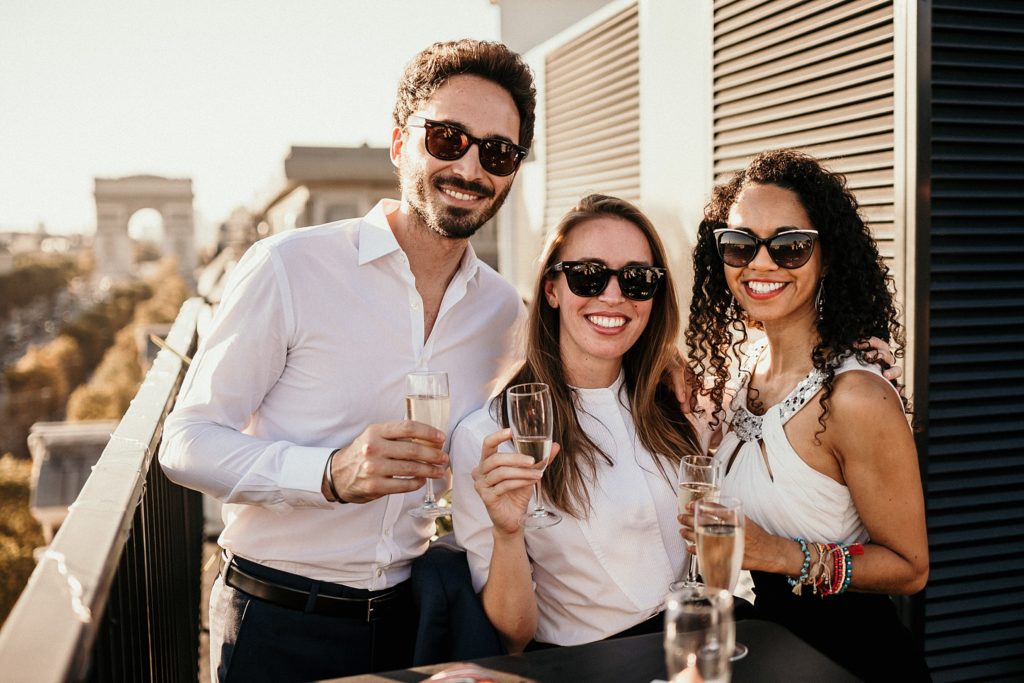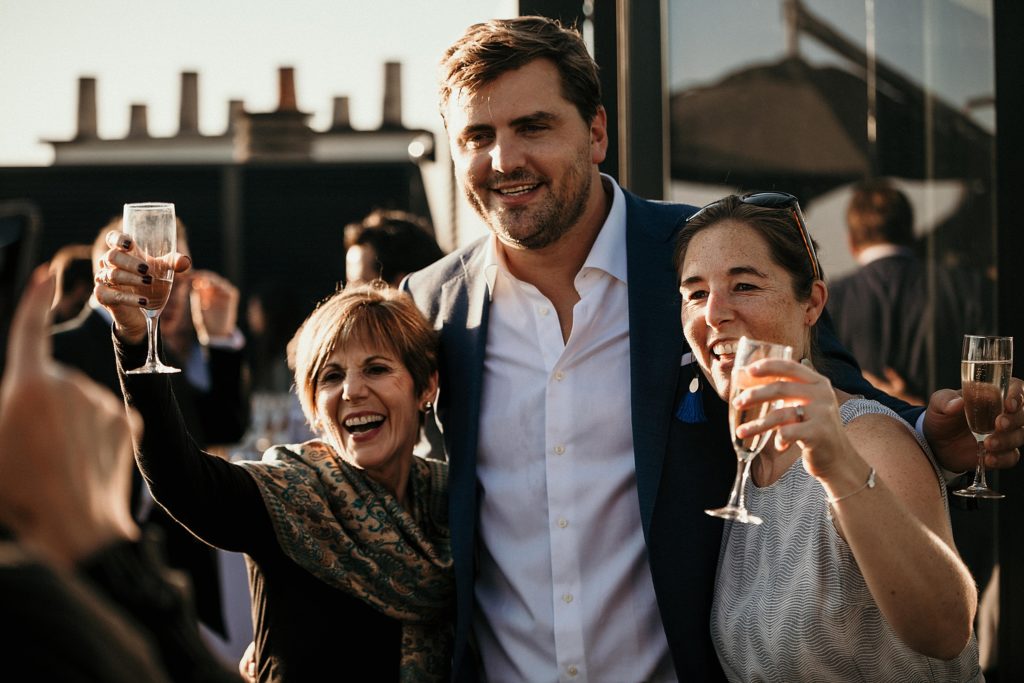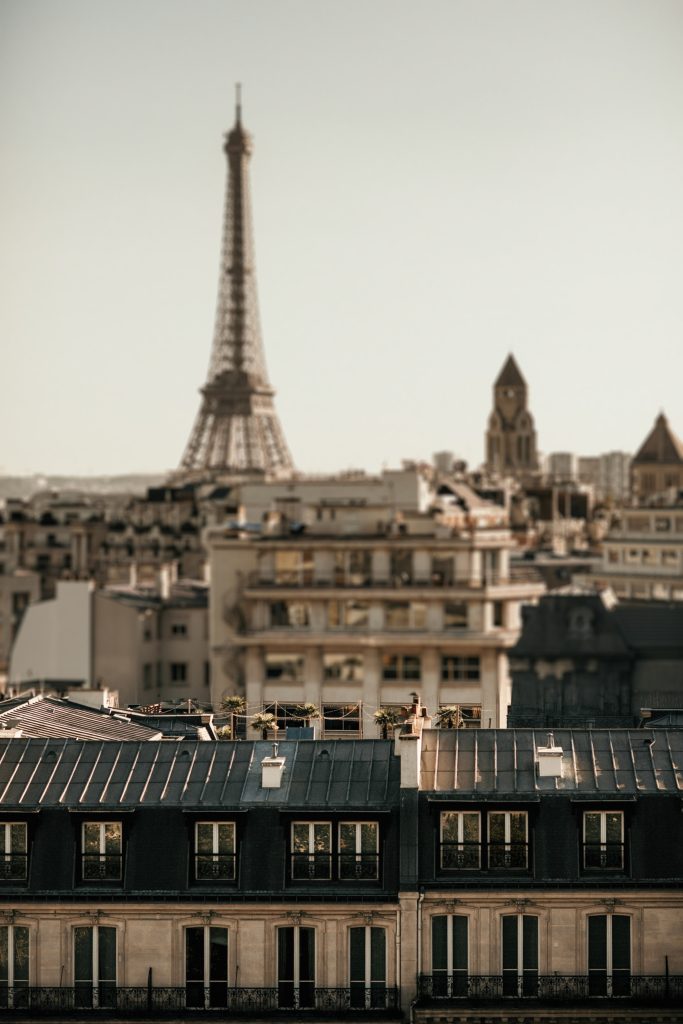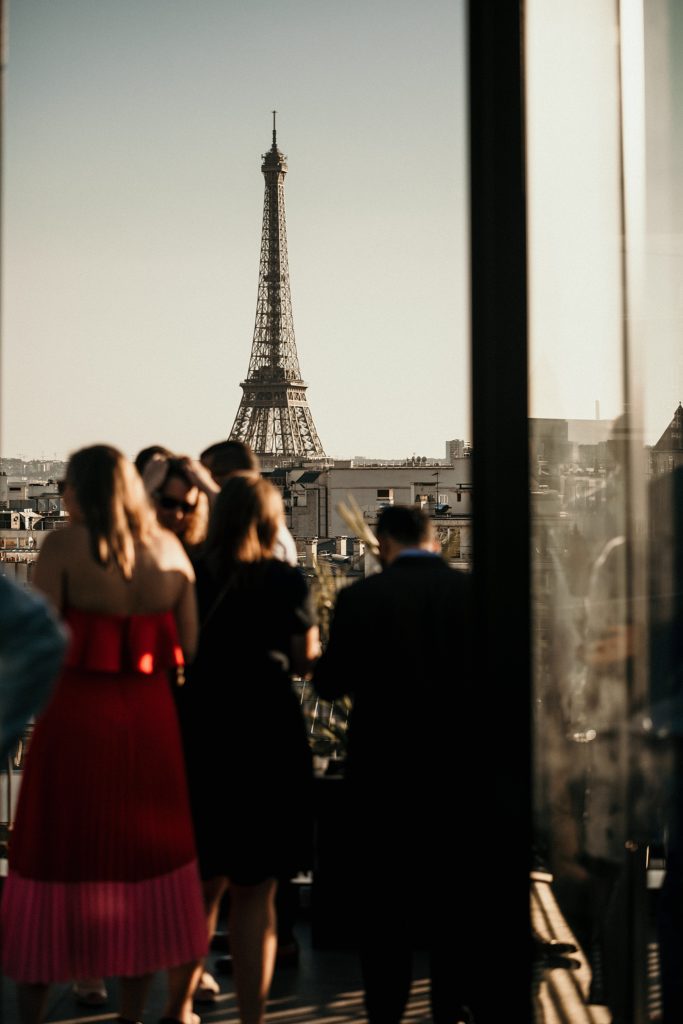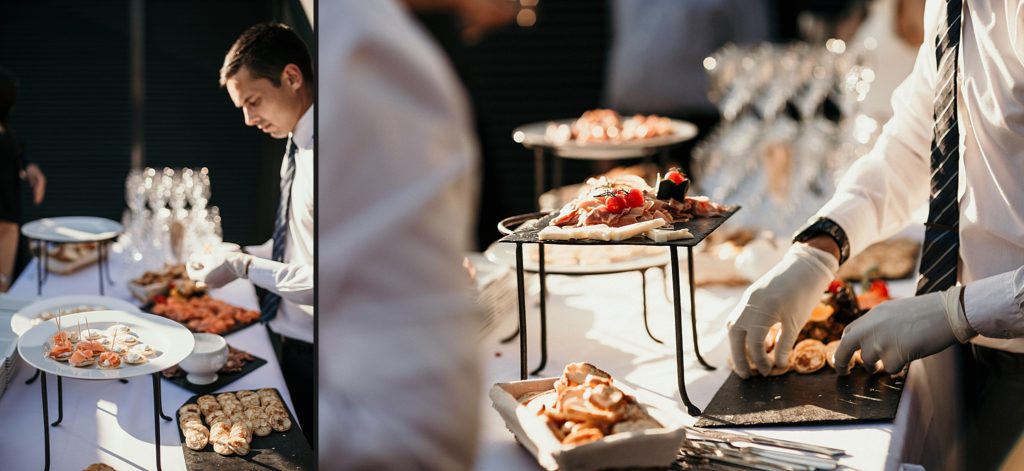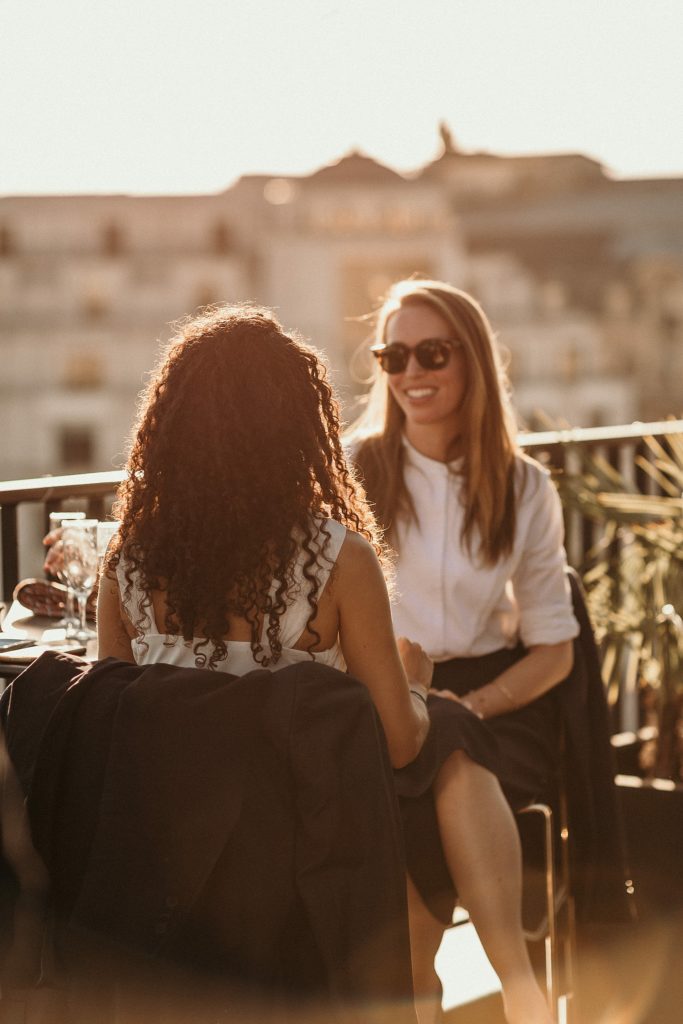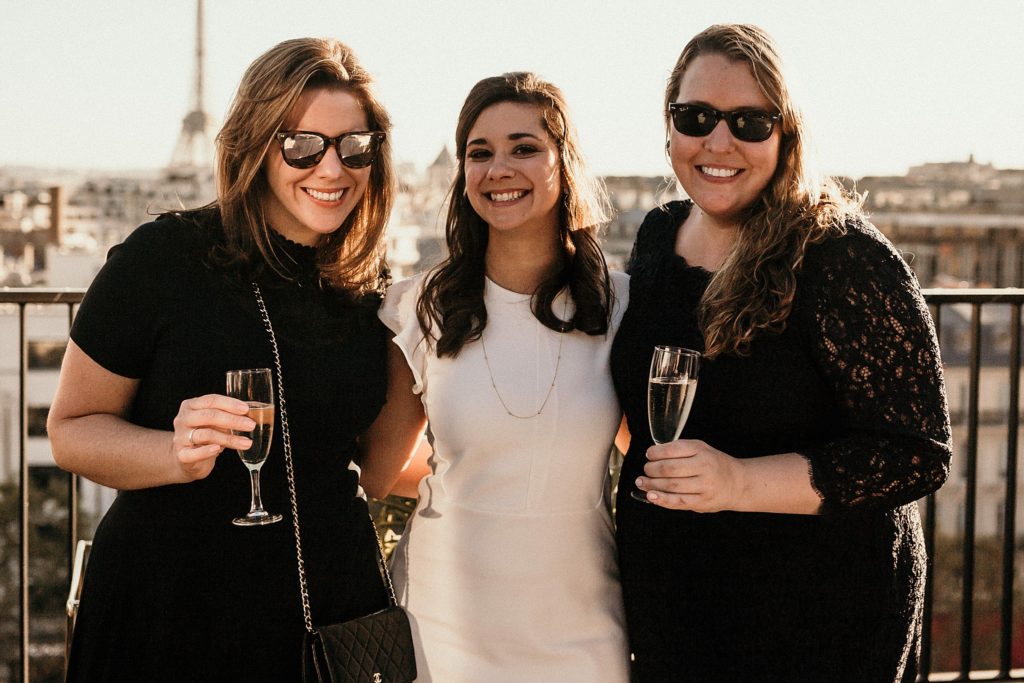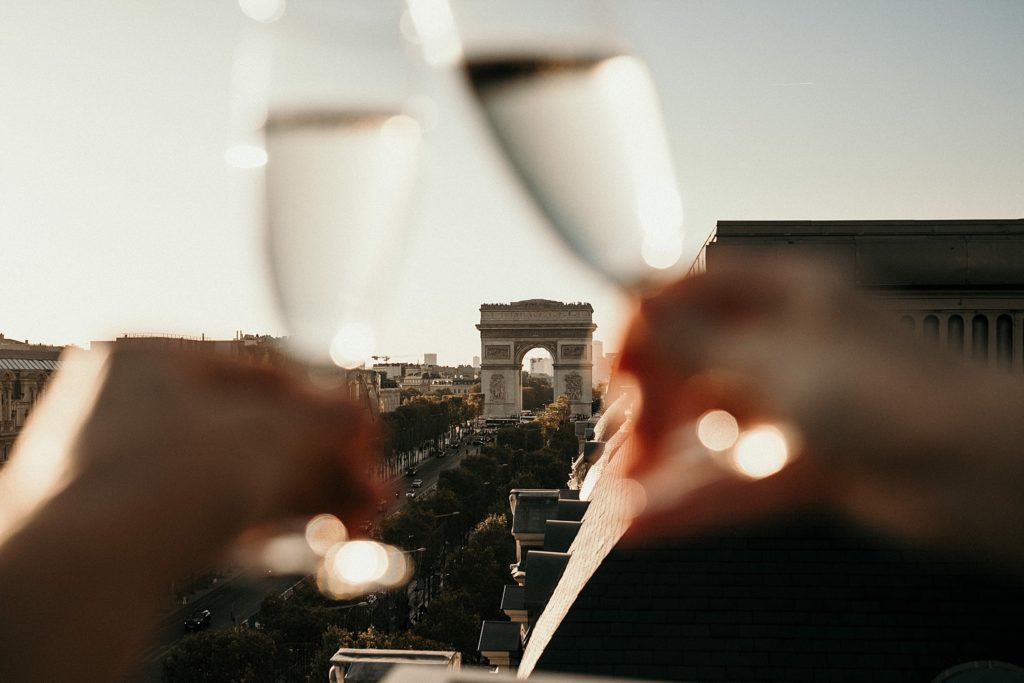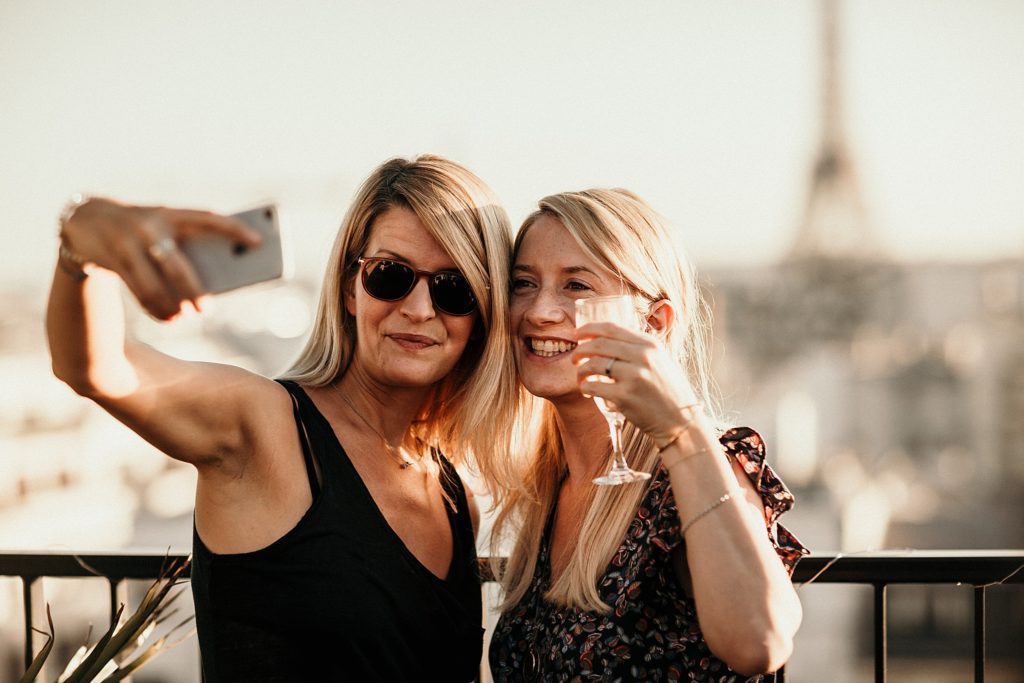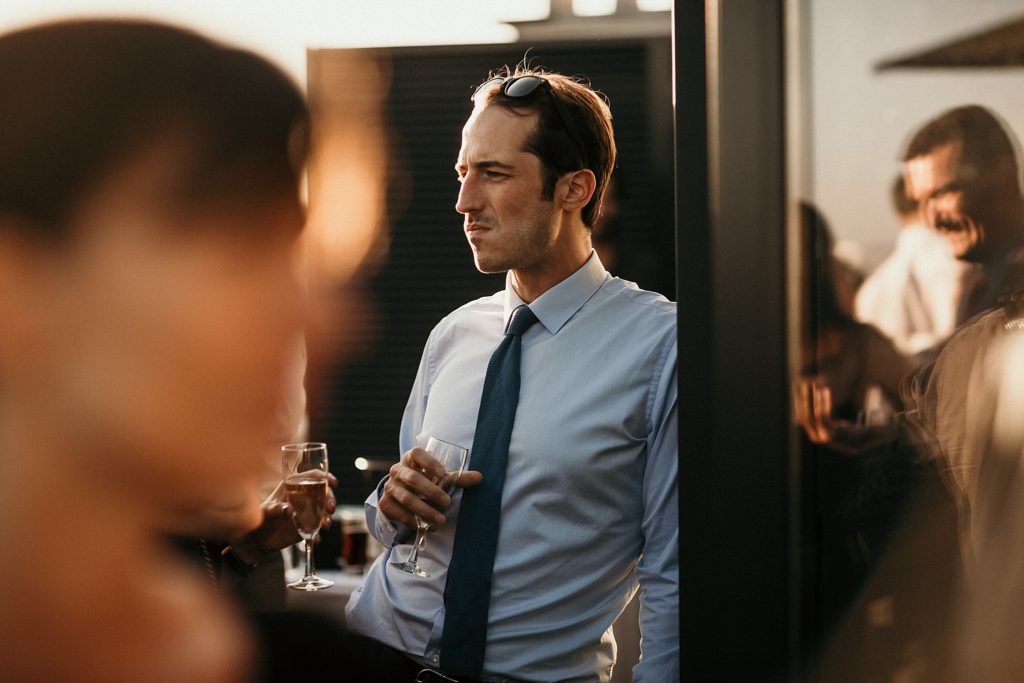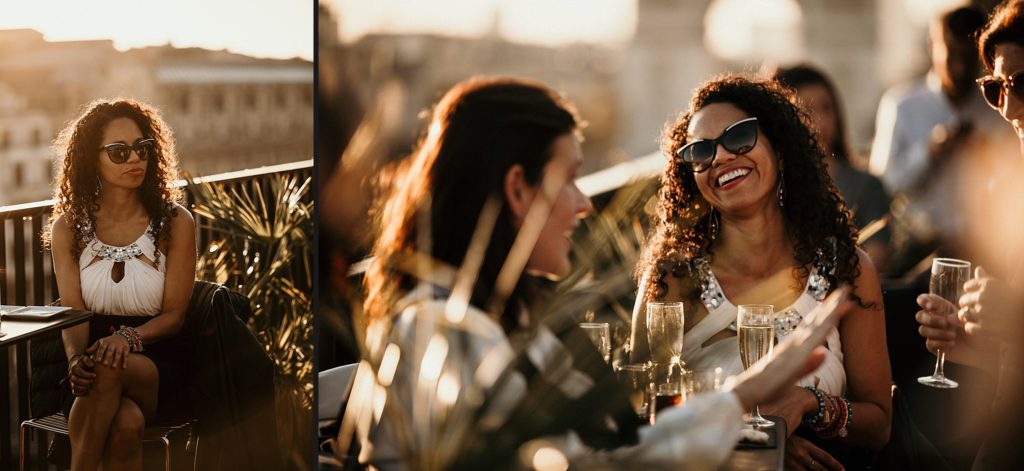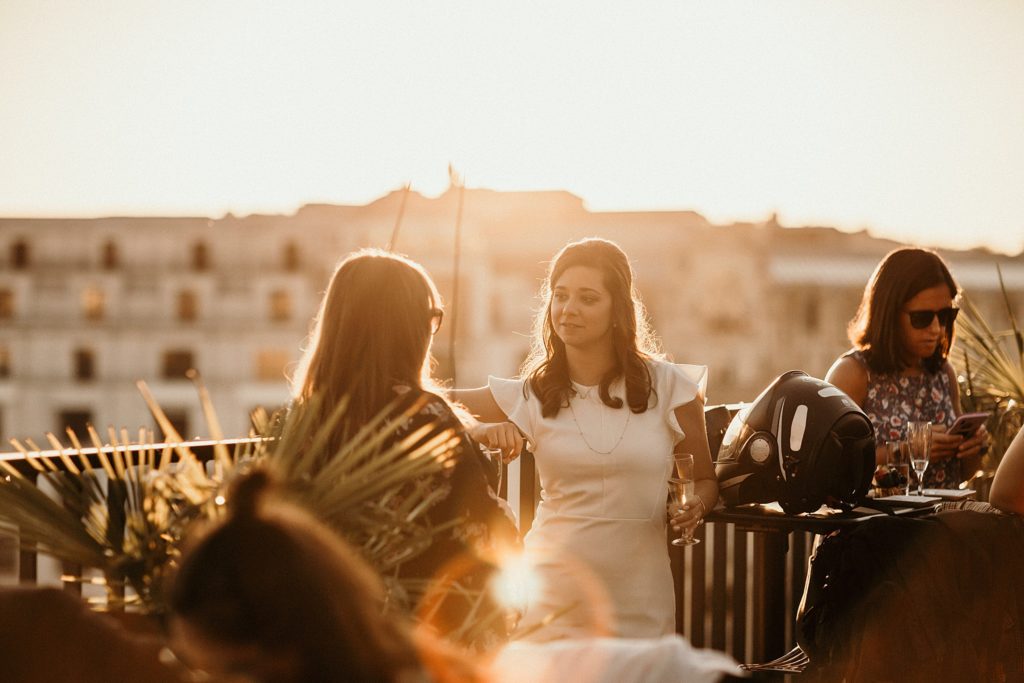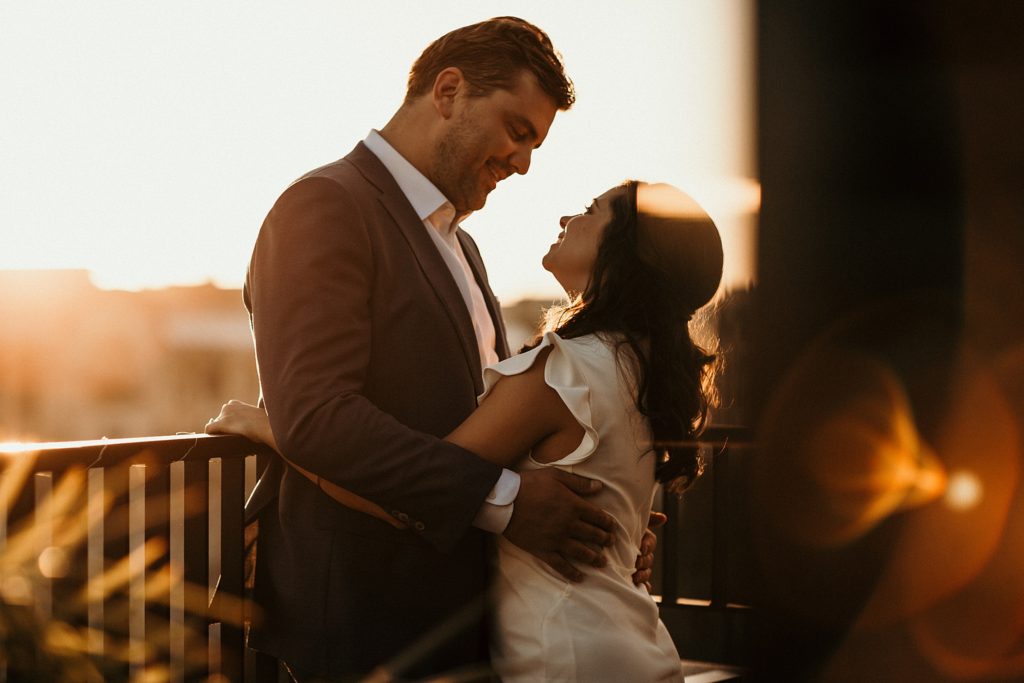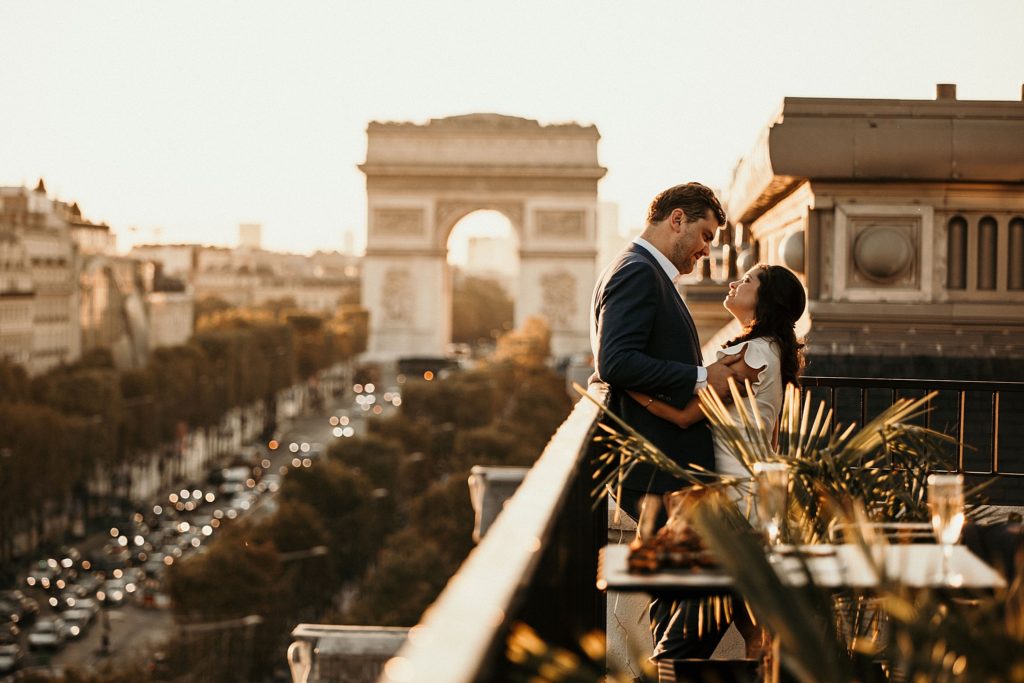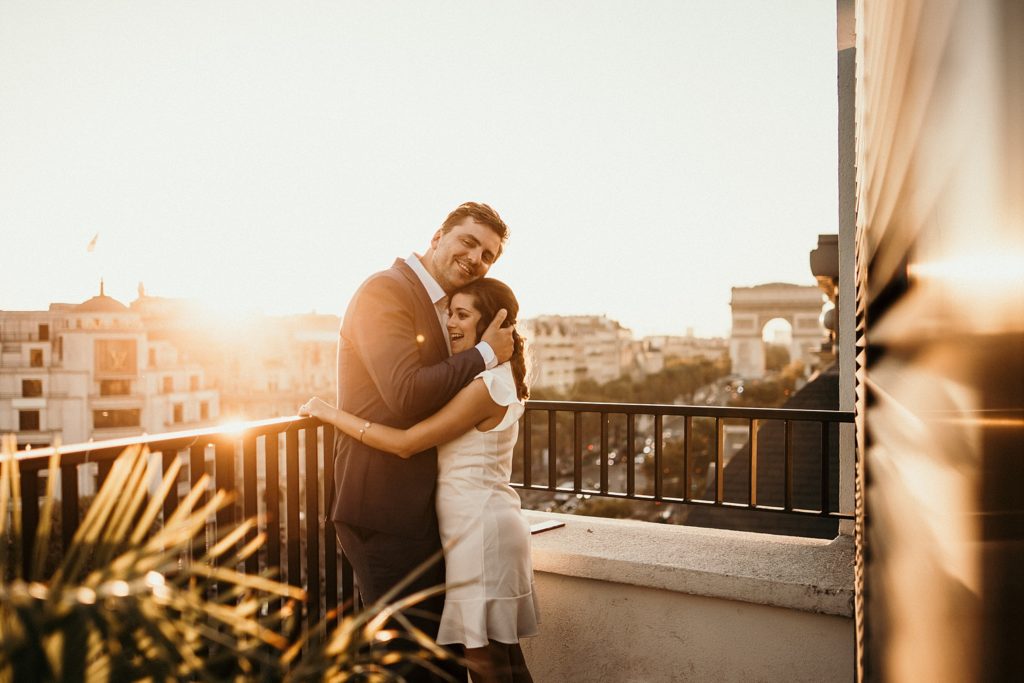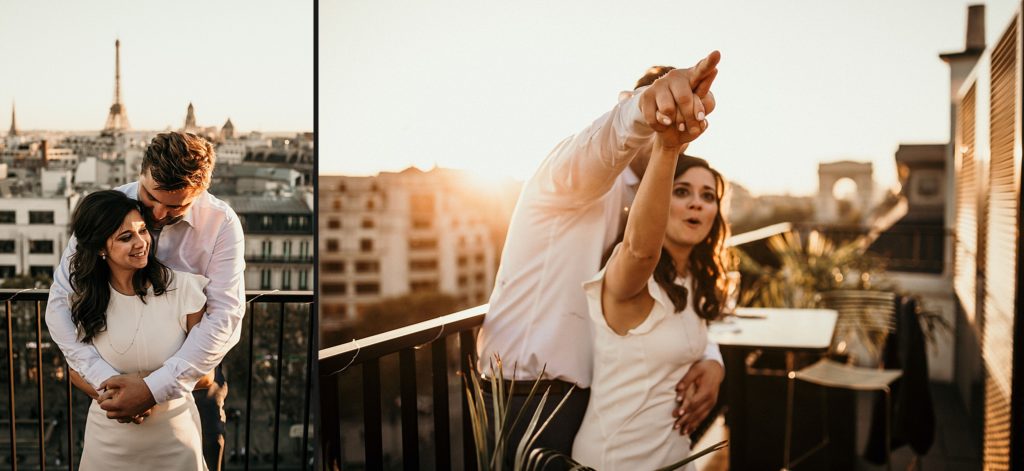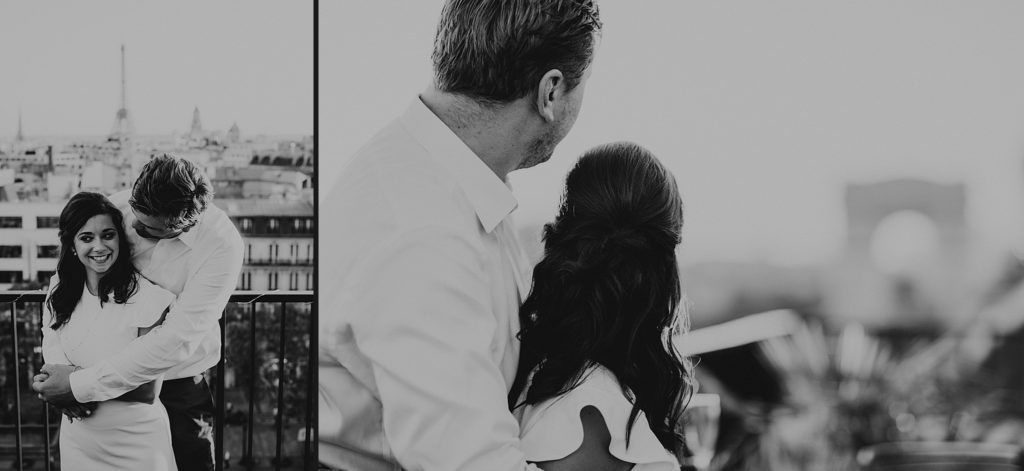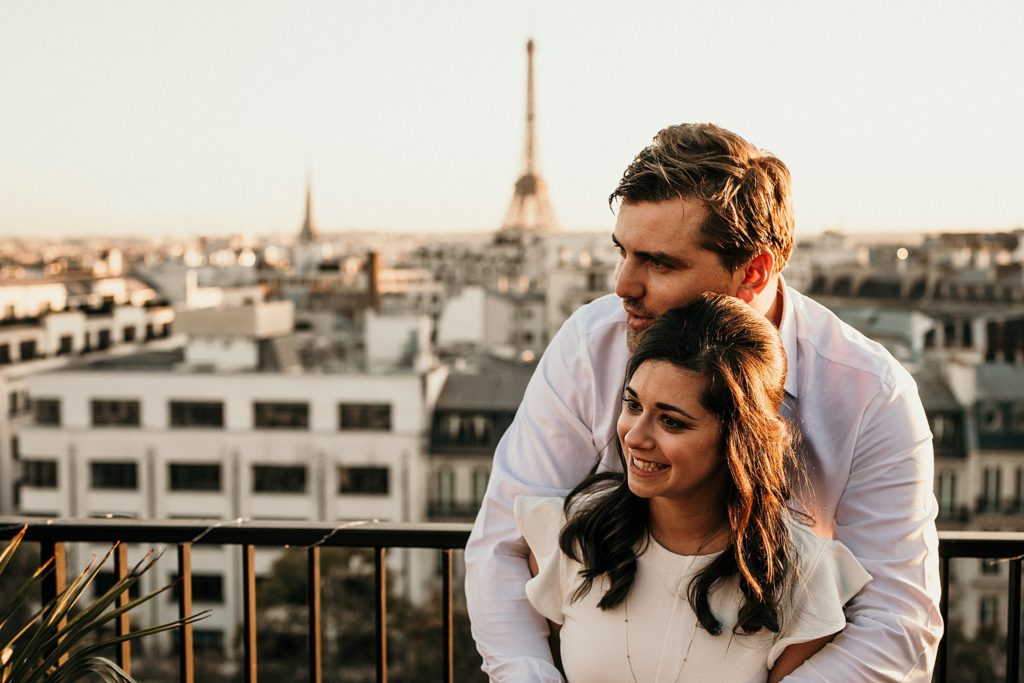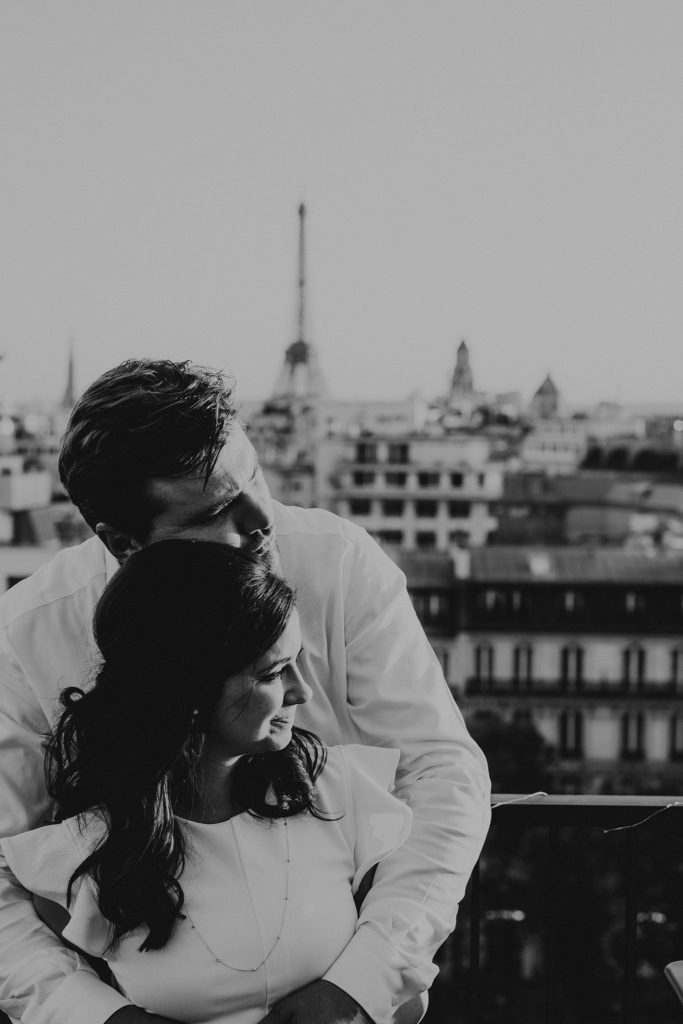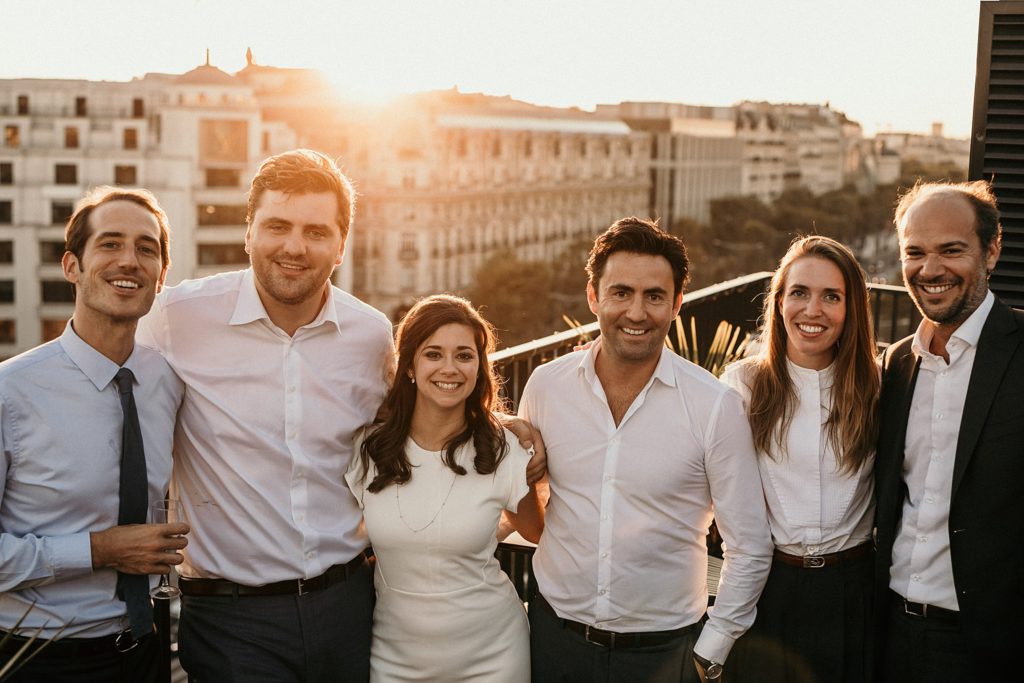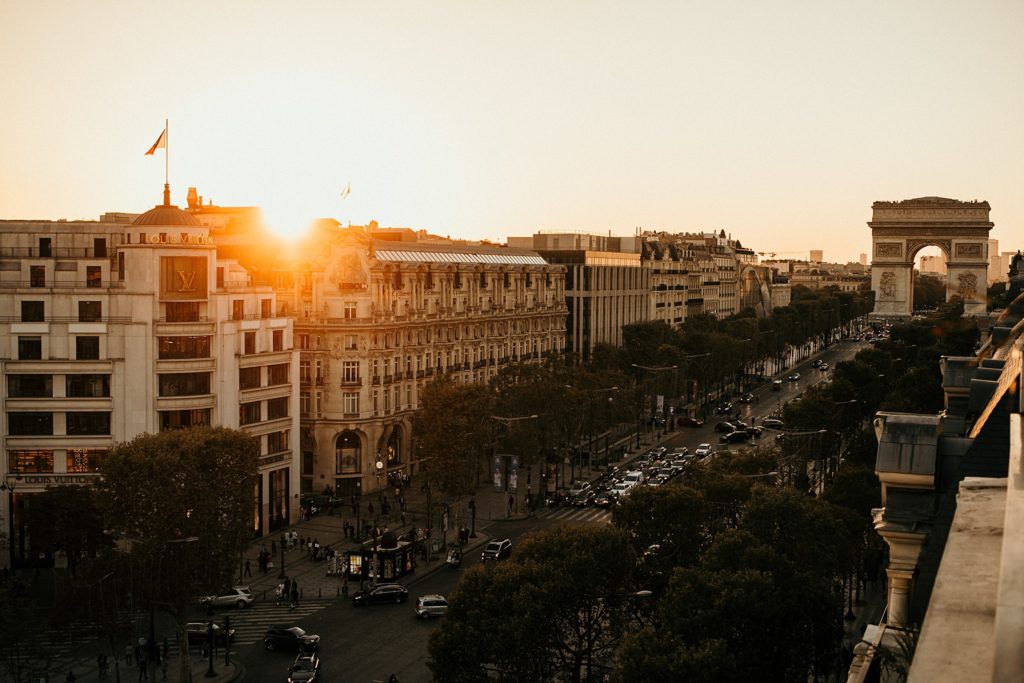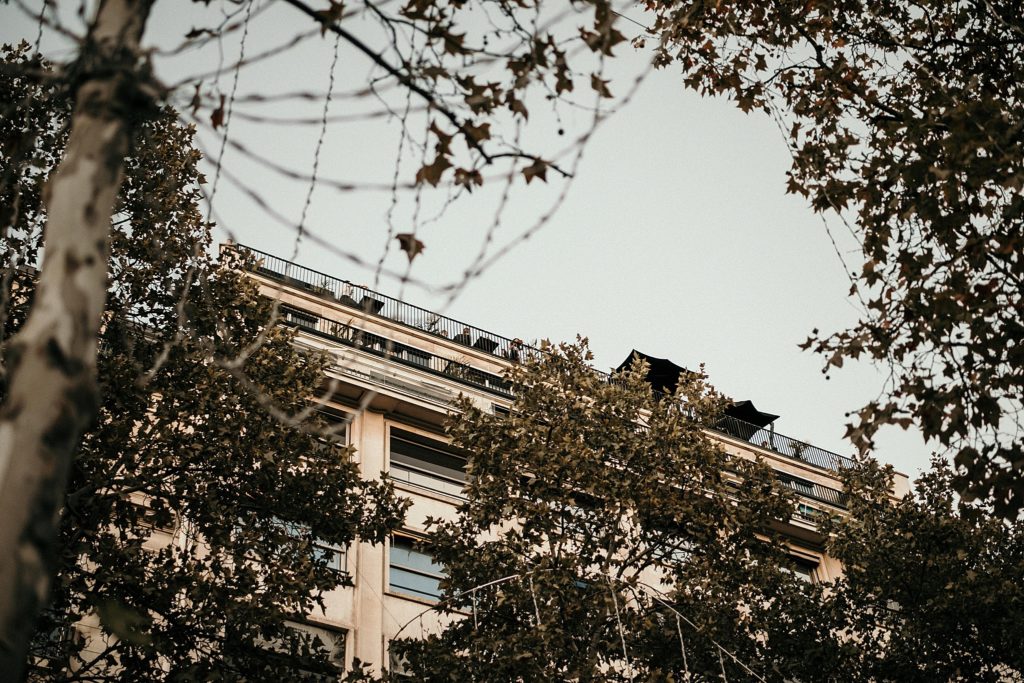 Mariage Rooftop Paris