Mariage de folie au Rayol Canadel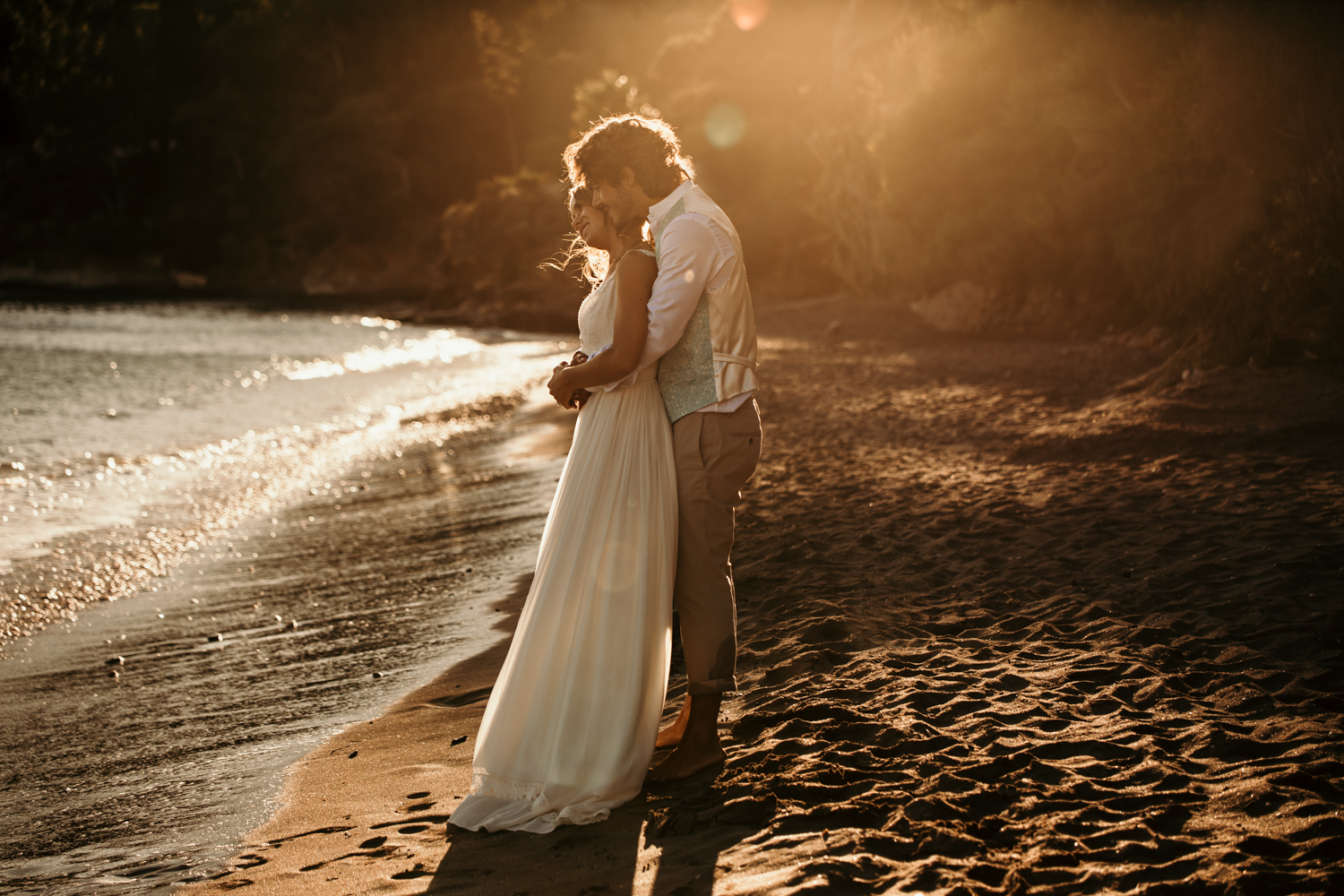 Mariage de folie au Rayol Canadel
Ahhhhhh Manon & Adrien ! Quel souvenir ! (Malheureusement) ça n'est pas tous les jours que l'on se marie à la plage. Eux l'ont fait.
Manon & Adrien c'est une histoire d'amour que je (Frank) connais depuis le début, puisque j'ai travaillé avec eux lorsque j'étais encore infirmier. Alors photographier leur mariage avait une saveur toute particulière. Pour beaucoup d'autres raisons qu'il n'est pas utile d'énumérer, ce sont eux les stars de cet article.
Début septembre, Rayol Canadel, un endroit de rêve situé entre Saint Tropez et Bormes les Mimosas (rien que d'écrire ça suffit à s'évader).
Le but de Manon & Adrien était de s'éclater. C'est vraiment ce qu'ils ont fait tout au long de leur mariage. Et en plus ils ont pris le temps d'en profiter à fond en organisant tout ça sur deux jours. La première à la mairie du Rayol pour la cérémonie civile puis une petite séance photo sur la jolie (faut il le préciser ?) plage de Pramousquier.
Puis, cérémonie religieuse et vin d'honneur avec arrivée en pédalo au Tropicana Club du Rayol !
Preuve qu'ils voulaient en profiter au maximum : pas de repas assis. Au plus vite ils se retrouvaient sur la piste de danse au mieux c'était ! En plus, ça évite bien des tracas avec le fameux plan de table.
////
English Version
Ahhhhhh Manon & Adrien! What memory ! (Unfortunately) it's not every day that we get married at the beach. They did it.
Manon & Adrien is a love story that I (Frank) knew from the beginning, since I worked with them when I was still a nurse. So photographing their wedding had a special flavor. For many other reasons that it is not useful to list, they are the stars of this article.
In early September, Rayol Canadel, a dream location between Saint Tropez and Bormes les Mimosas.
The goal of Manon & Adrien was to have fun. It's really what they did throughout their marriage. And in addition they took the time to enjoy it thoroughly by organizing all this over two days. The first at the town hall of Rayol for the civil ceremony and then a small photo shoot on the pretty (must we specify?) Pramousquier Beach.
Then, religious ceremony and wine reception with pedal boat arrival at Tropicana Club du Rayol!
Proof that they wanted to make the most of it: no seated meals. As soon as they found themselves on the dance floor it was it ! In addition, it avoids a lot of hassle with the famous table plan.
////
Liste des prestataires du mariage au Rayol Canadel :
Robe de Manon à la Mairie Sandro – à l'Eglise Christina Sfez  // Costume d'Adrien : Jacques le Garrec  // Traiteur : Marrou
 Lieu : Tropicana Club du Rayol // DJ : Discotecnik // Photographes : The Shadow Makers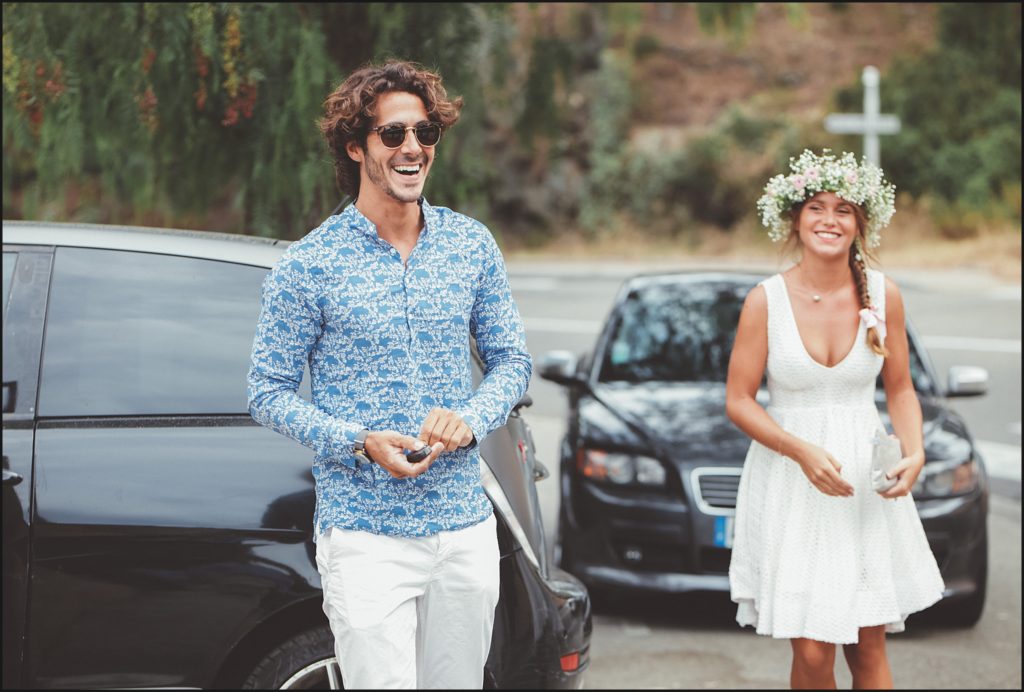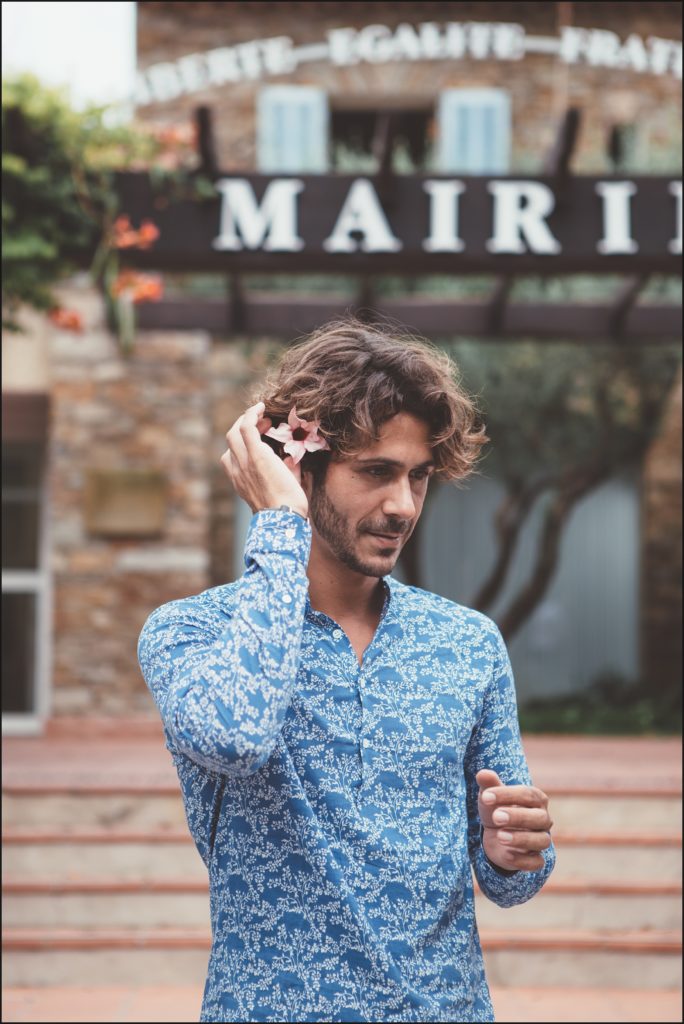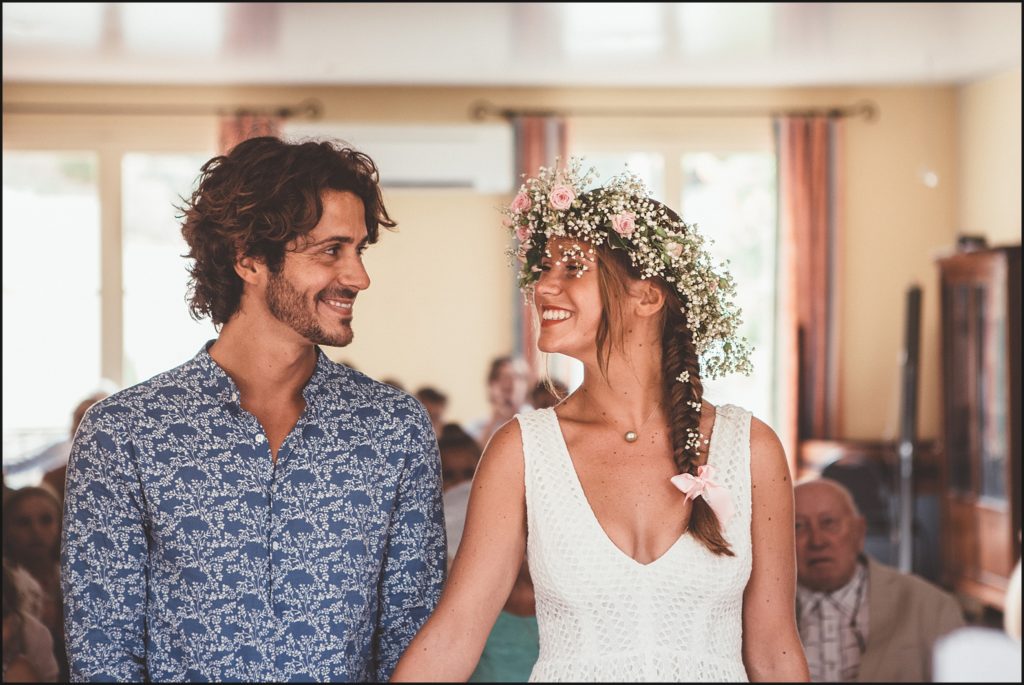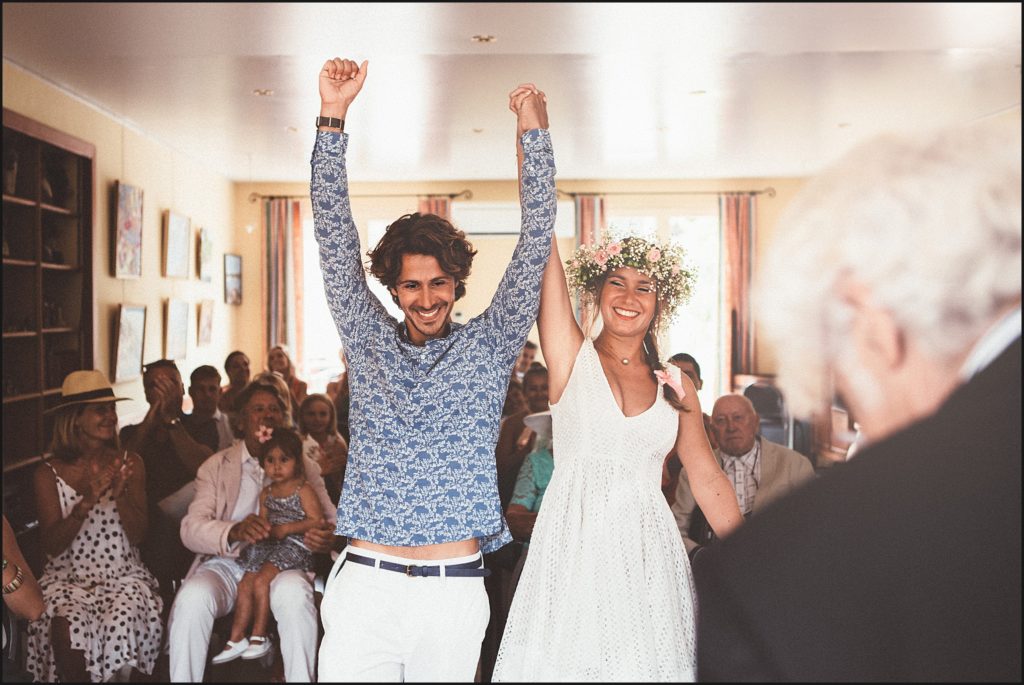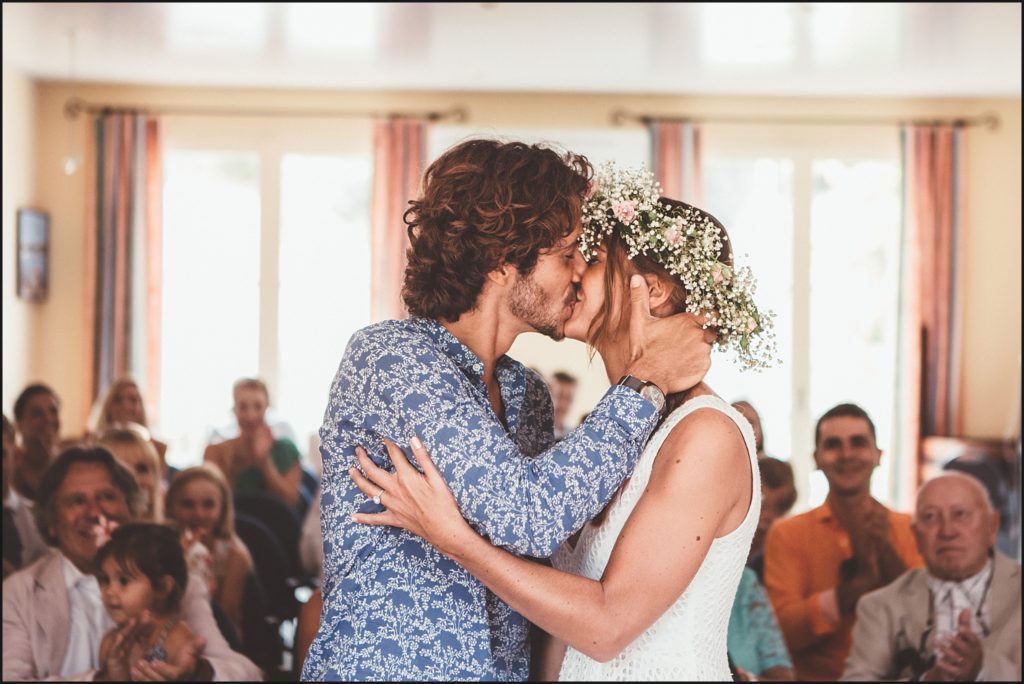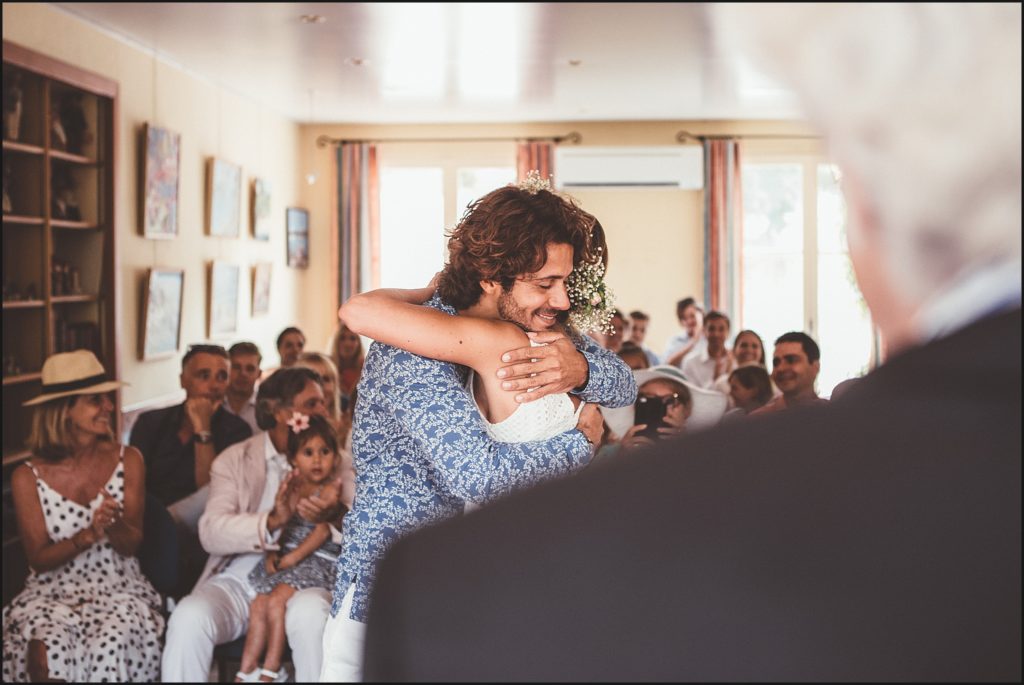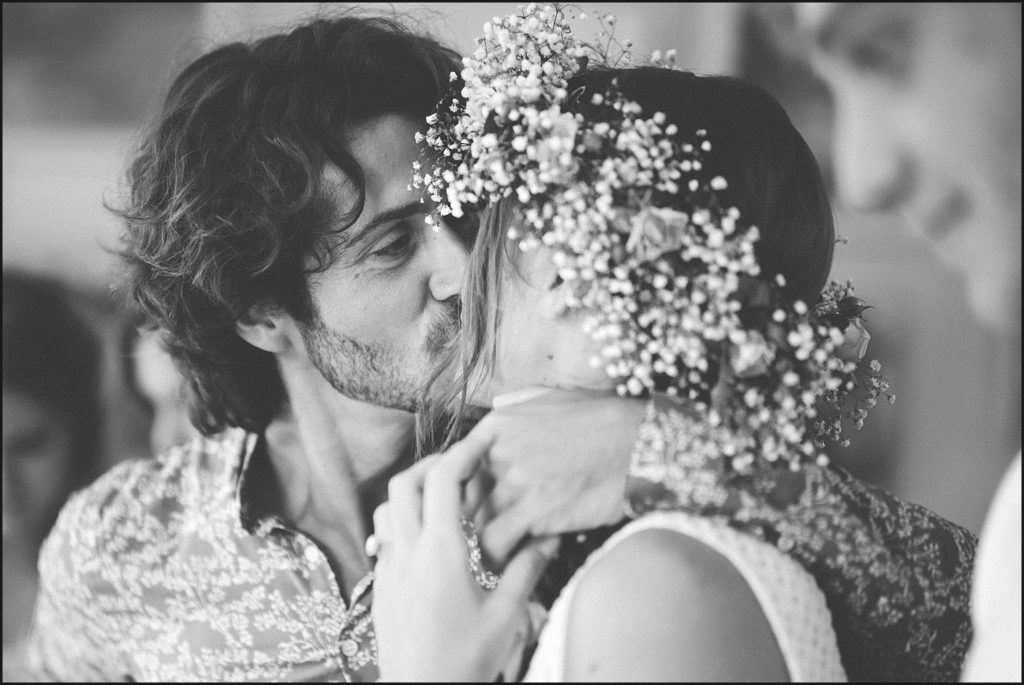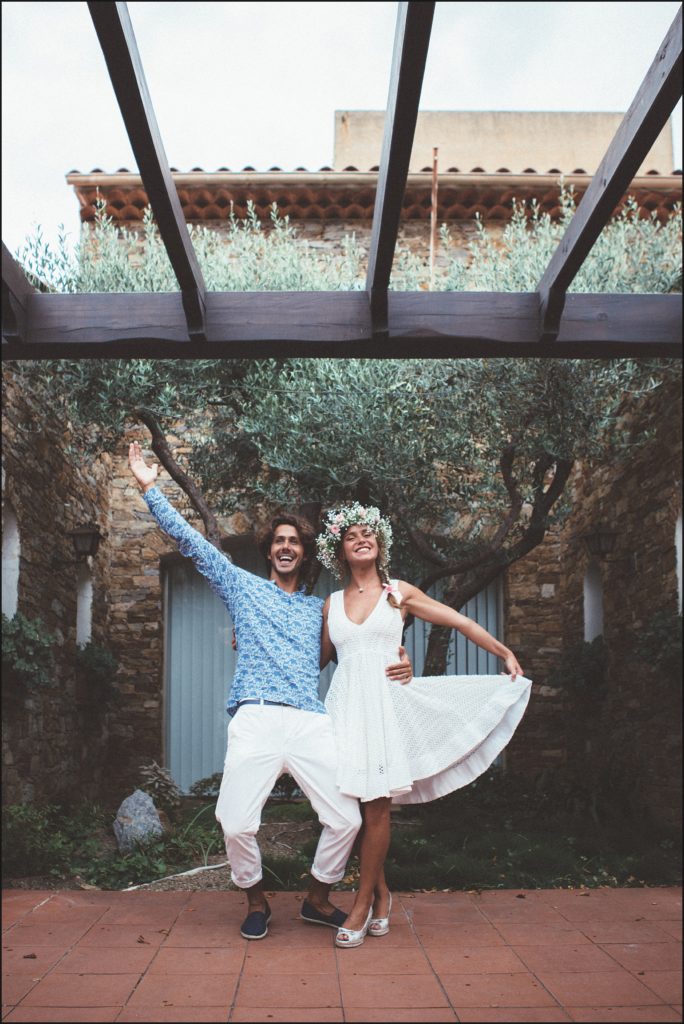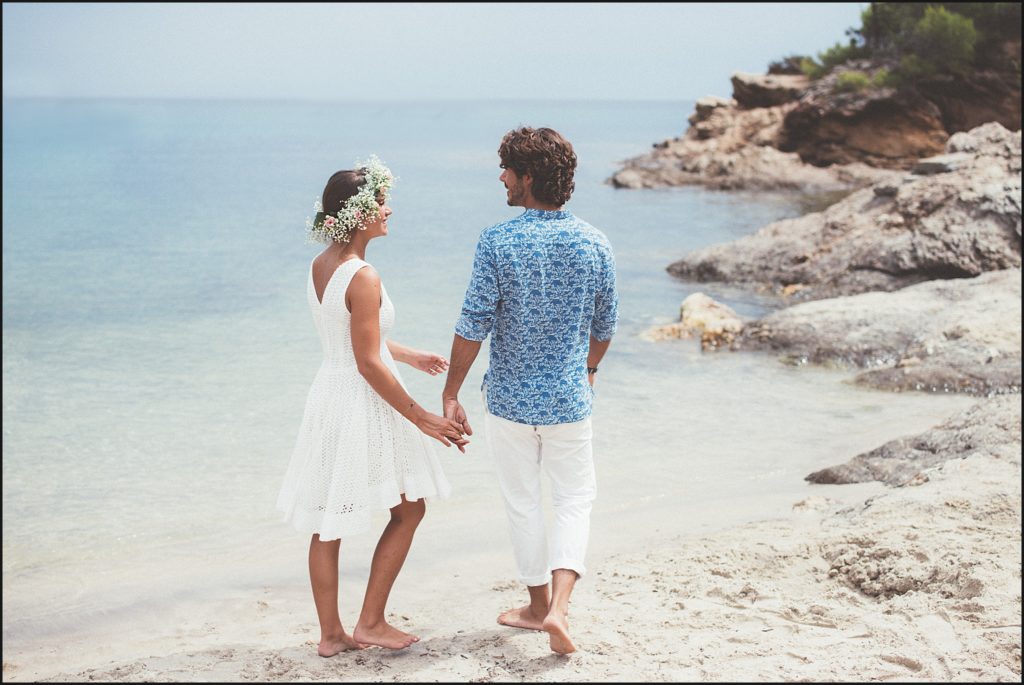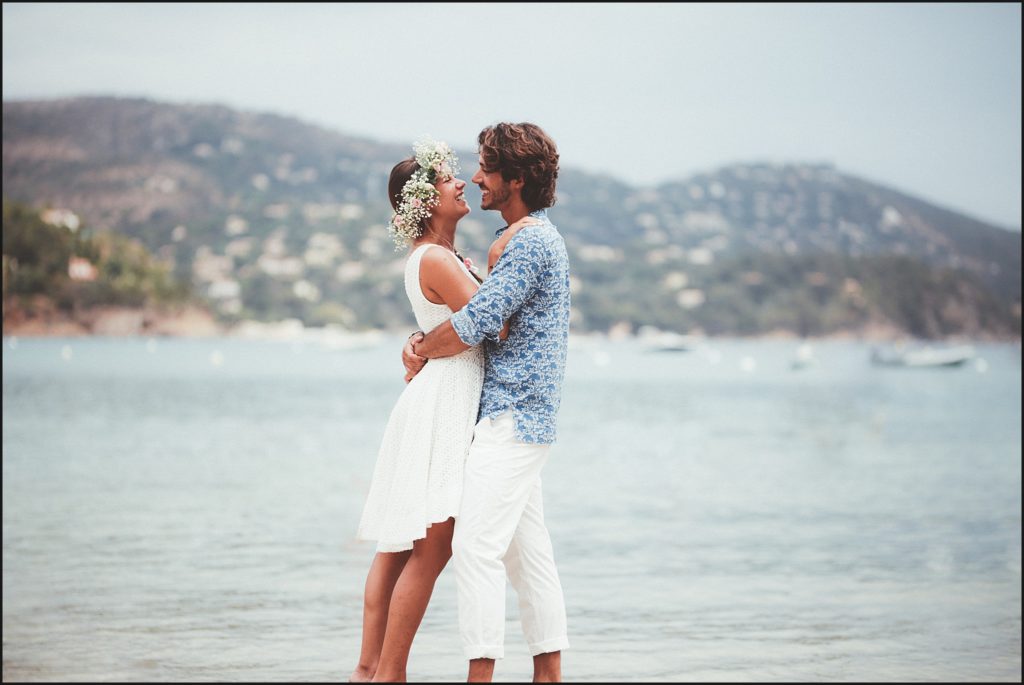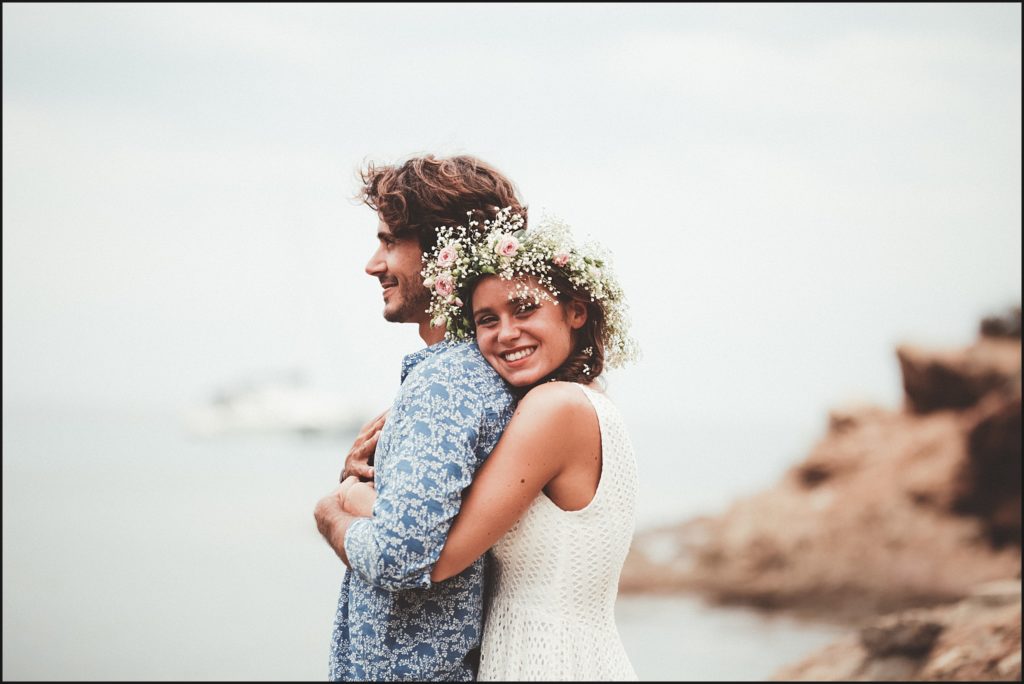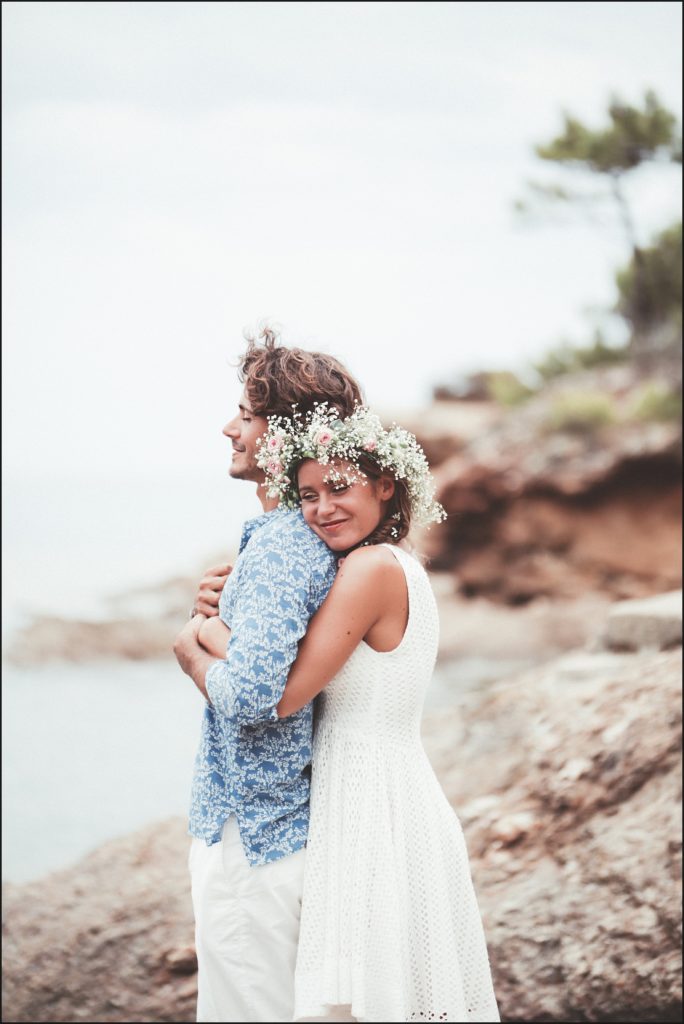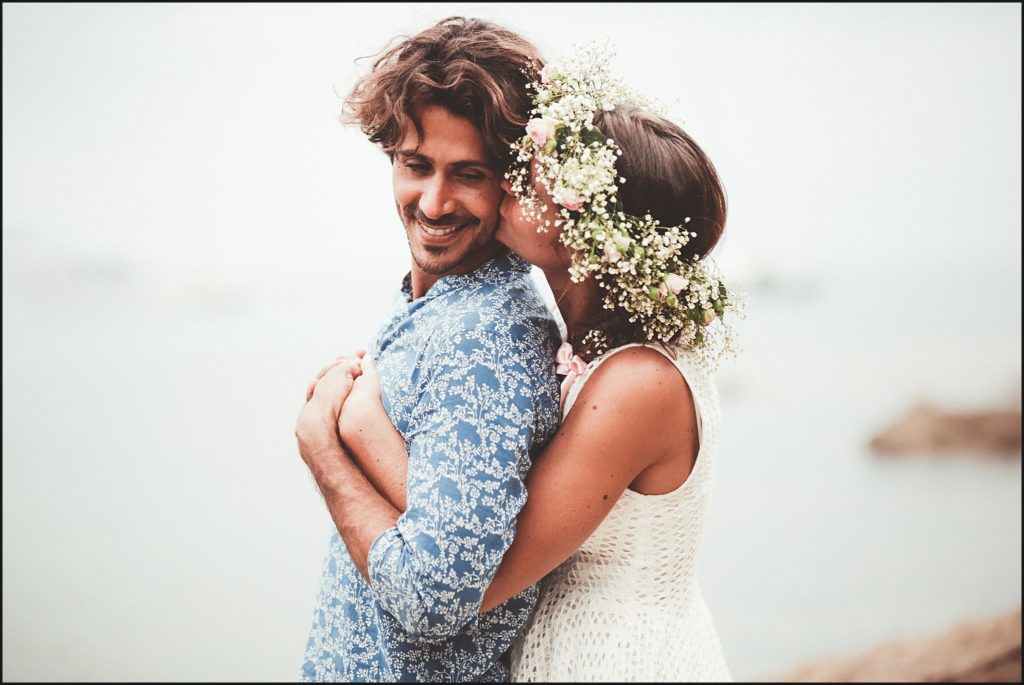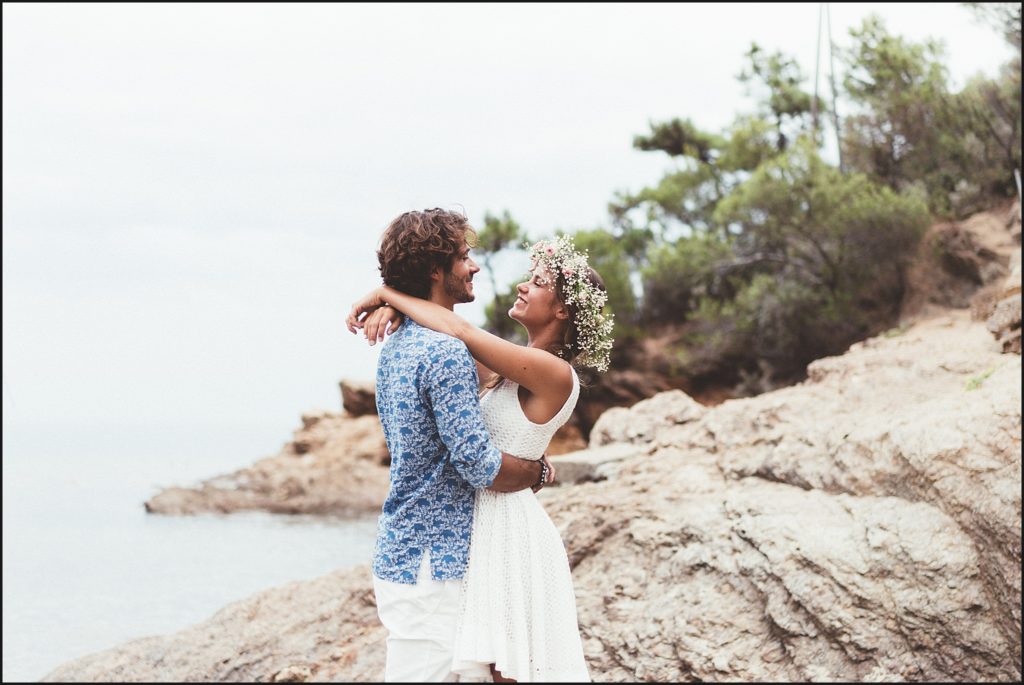 Rendez-vous est pris le lendemain au Tropicana Club pour les préparatifs des mariés. Etre à la plage ET travailler en même temps, c'est pas le pied ?!?!
////
Appointments are made the next day at the Tropicana Club for the bride and groom's preparations. Being at the beach AND working at the same time is not the right?!?!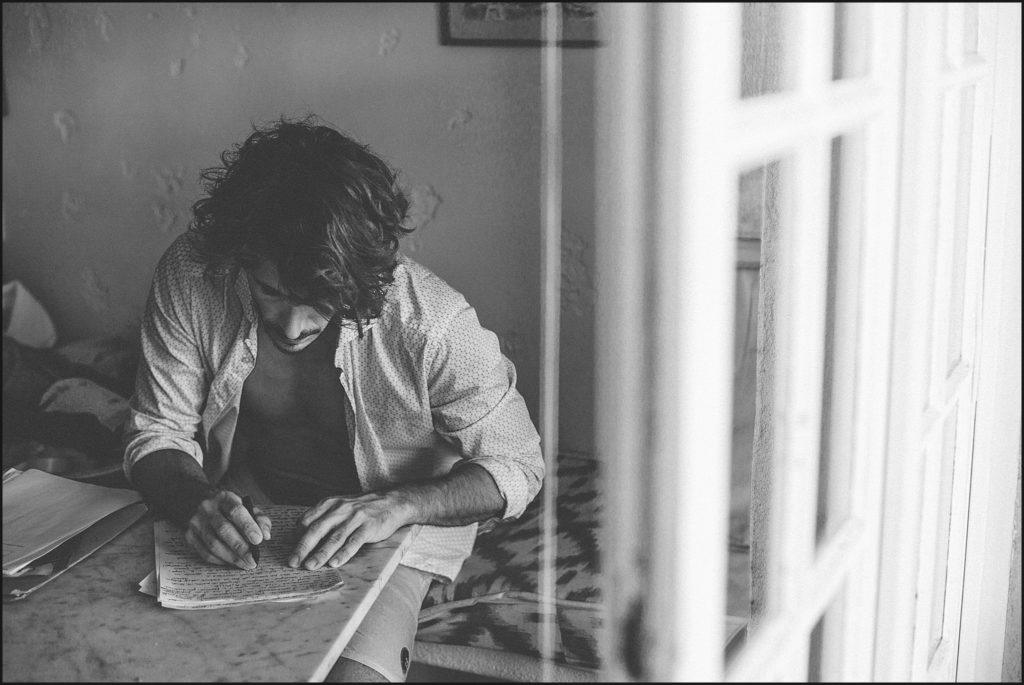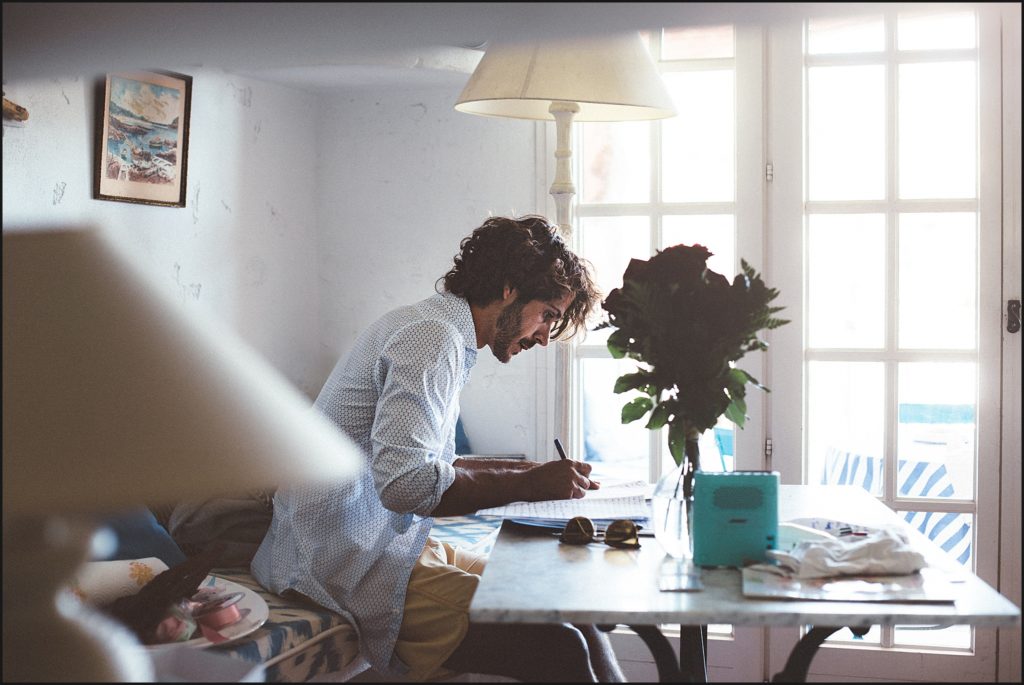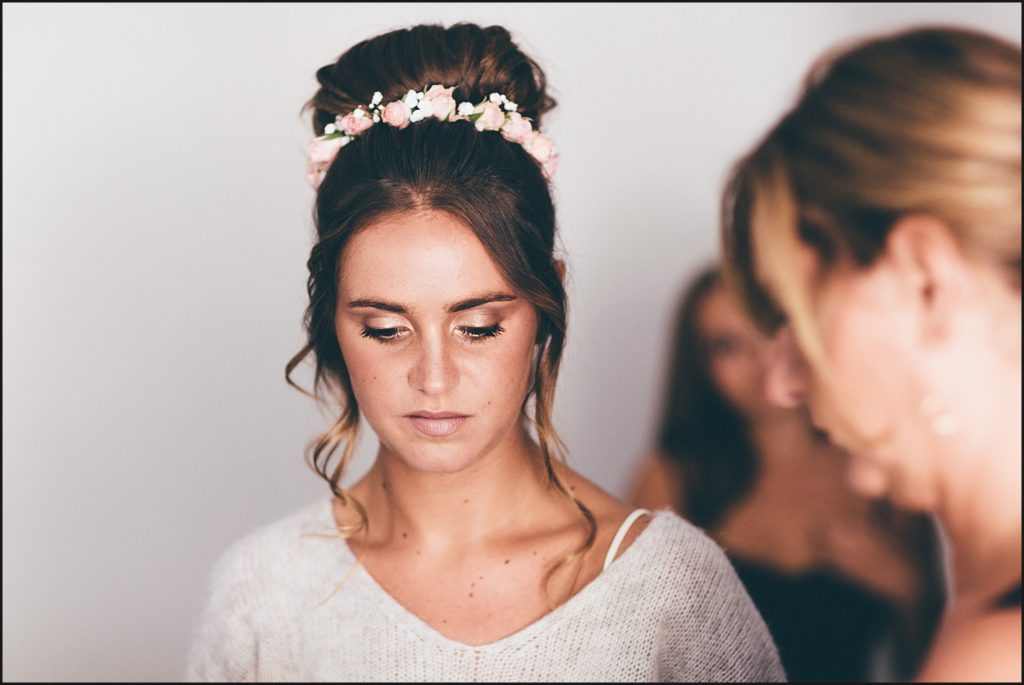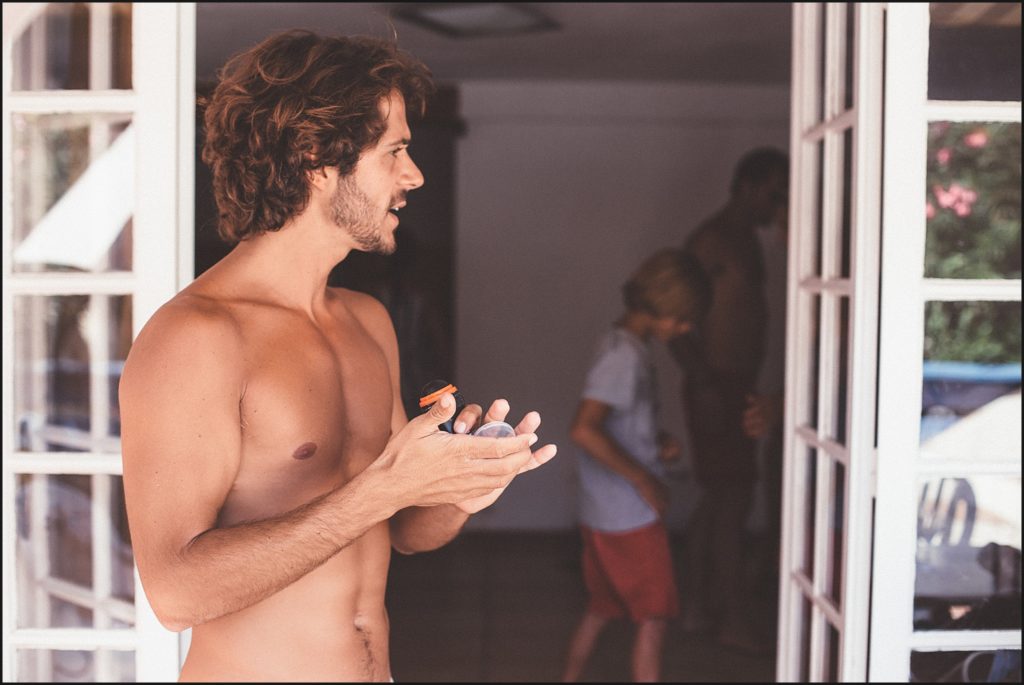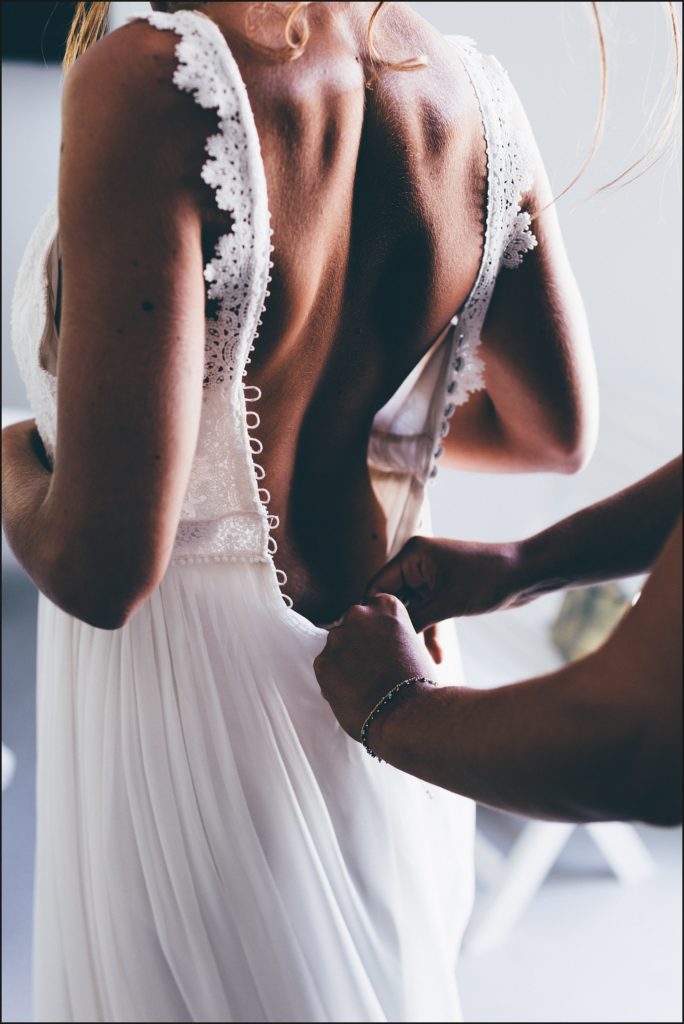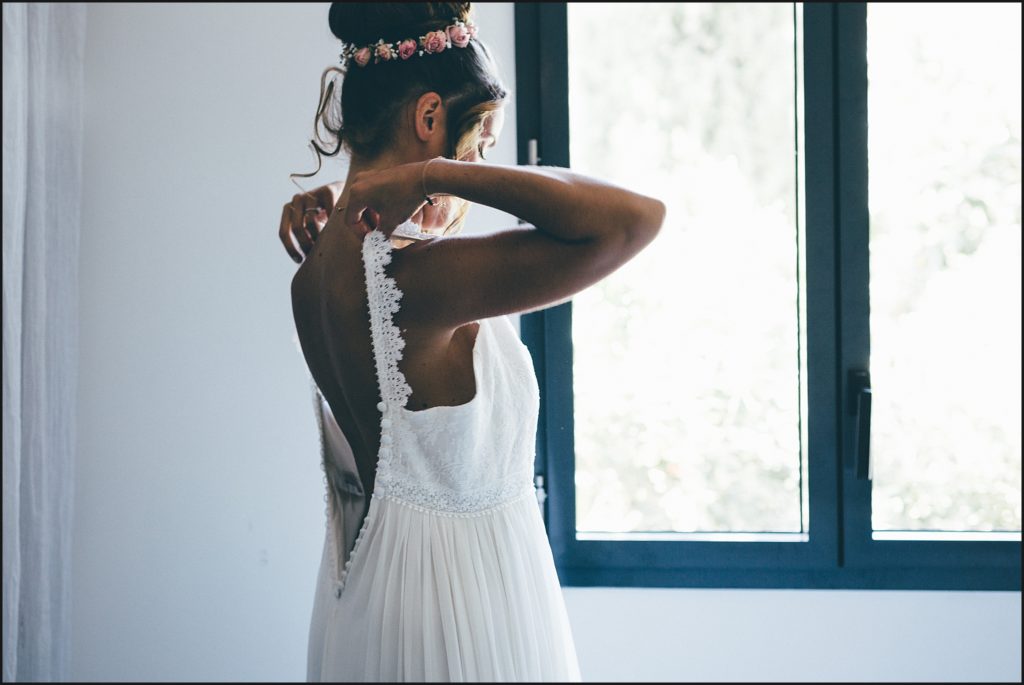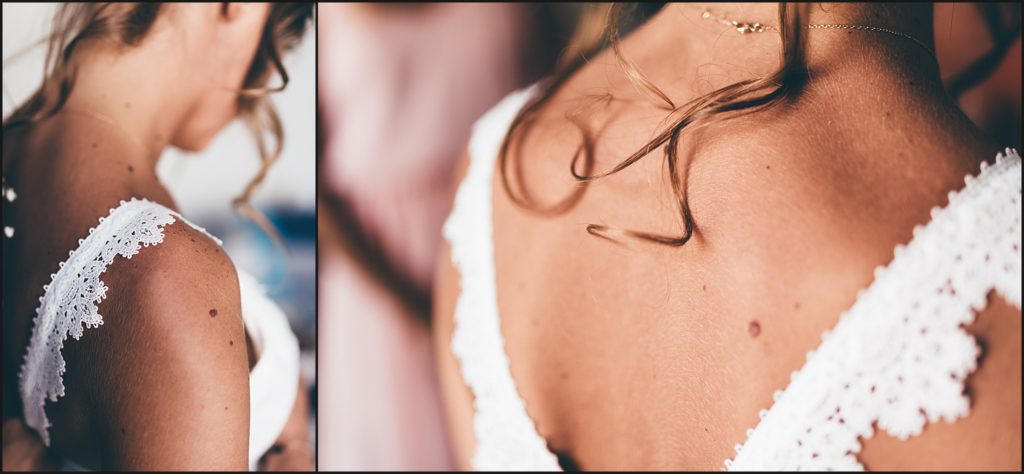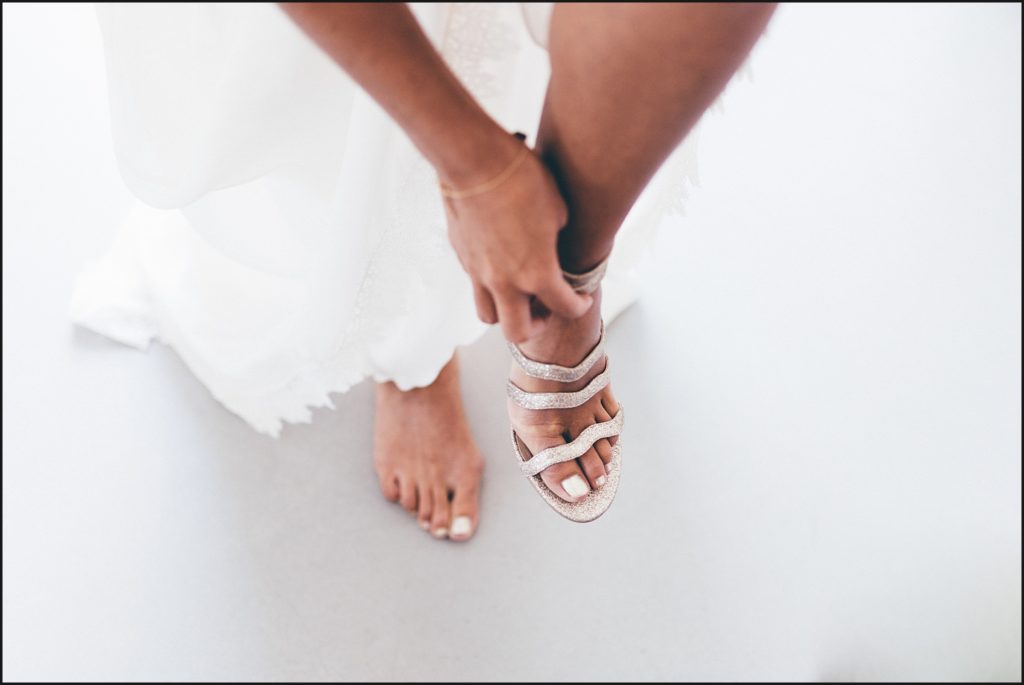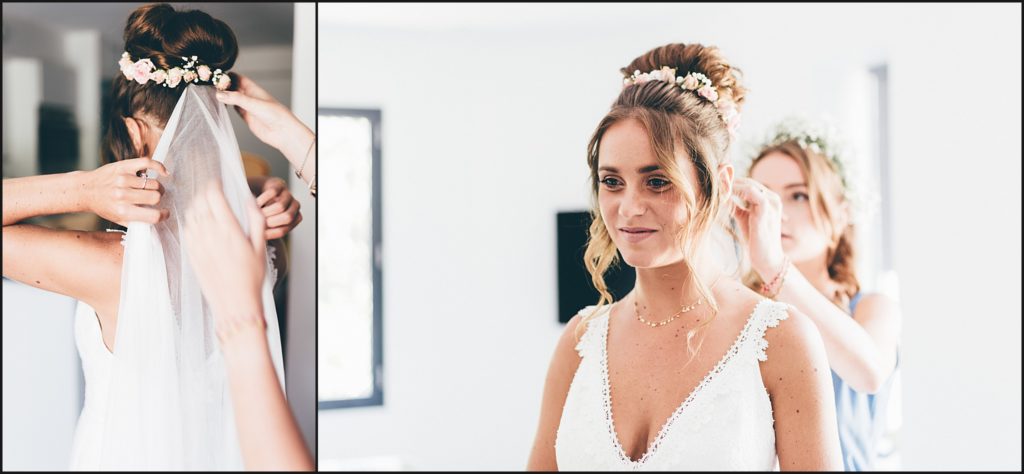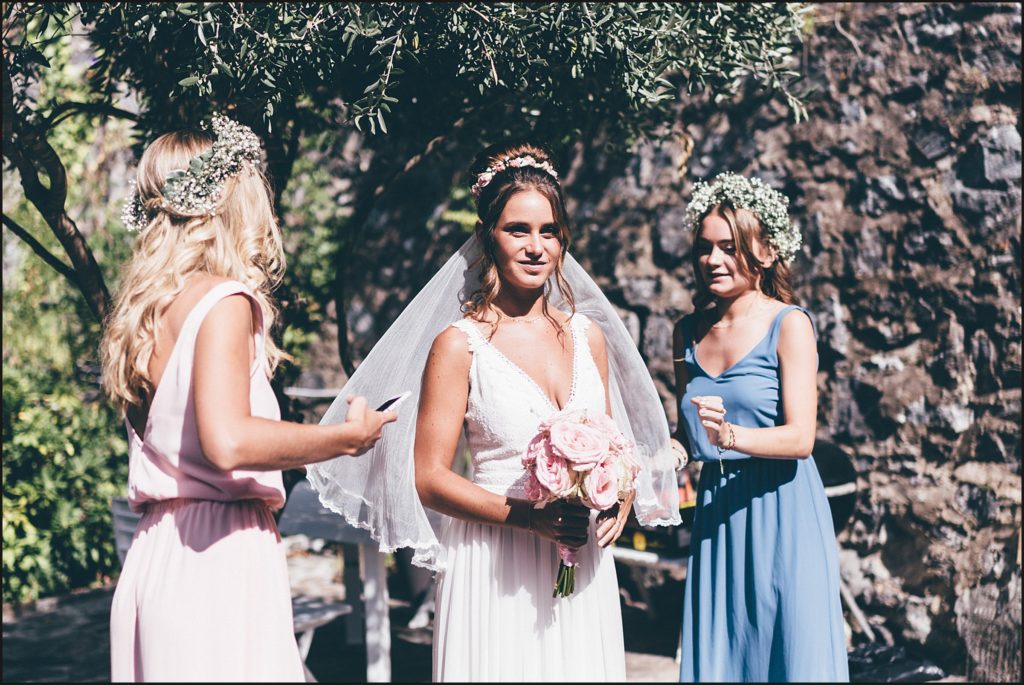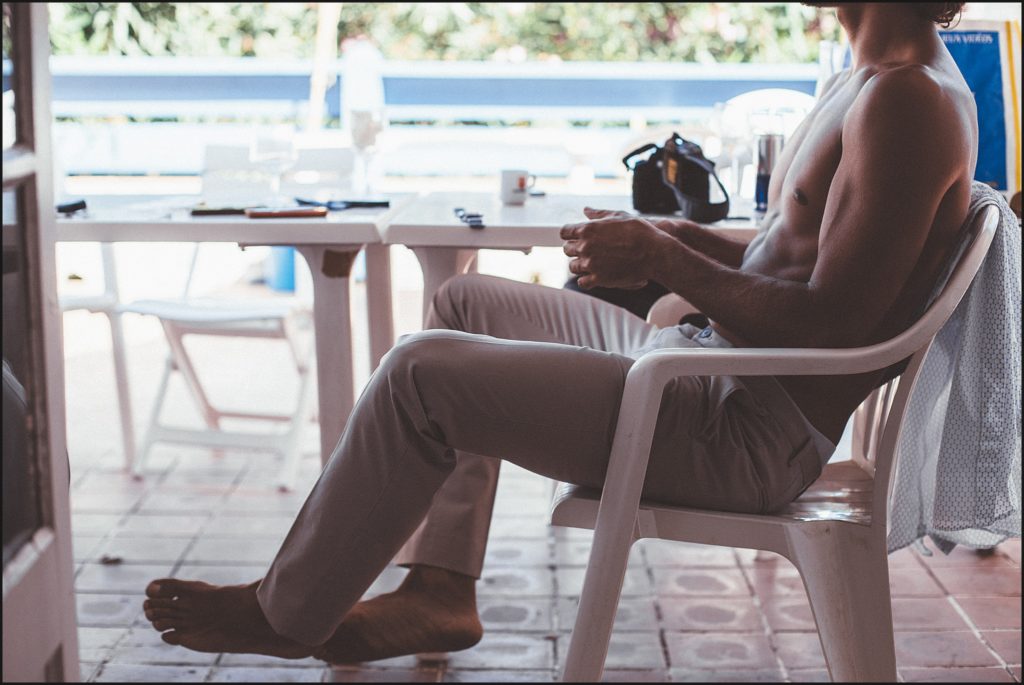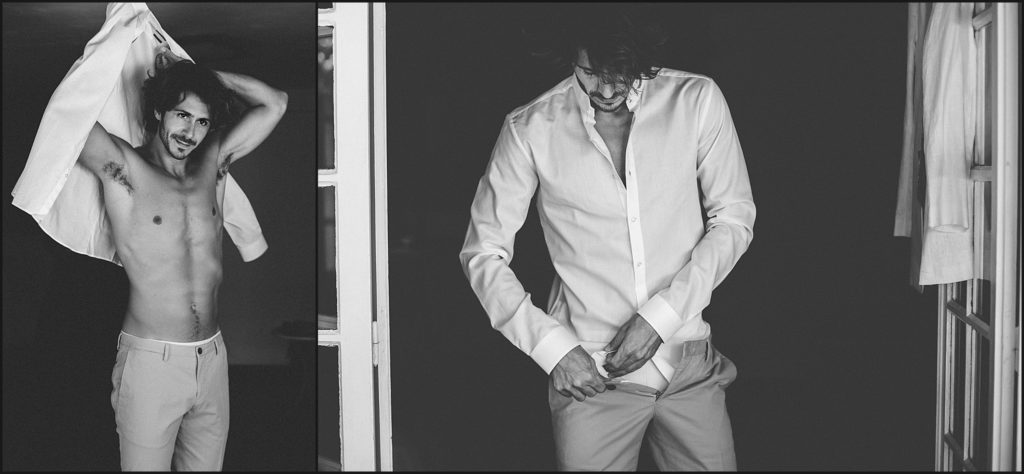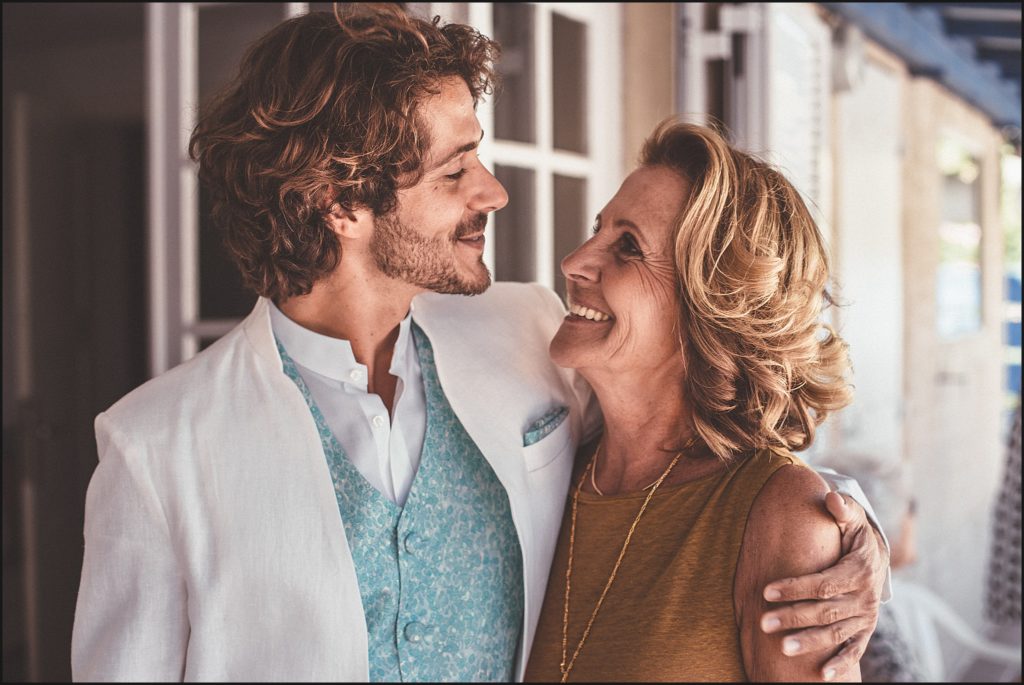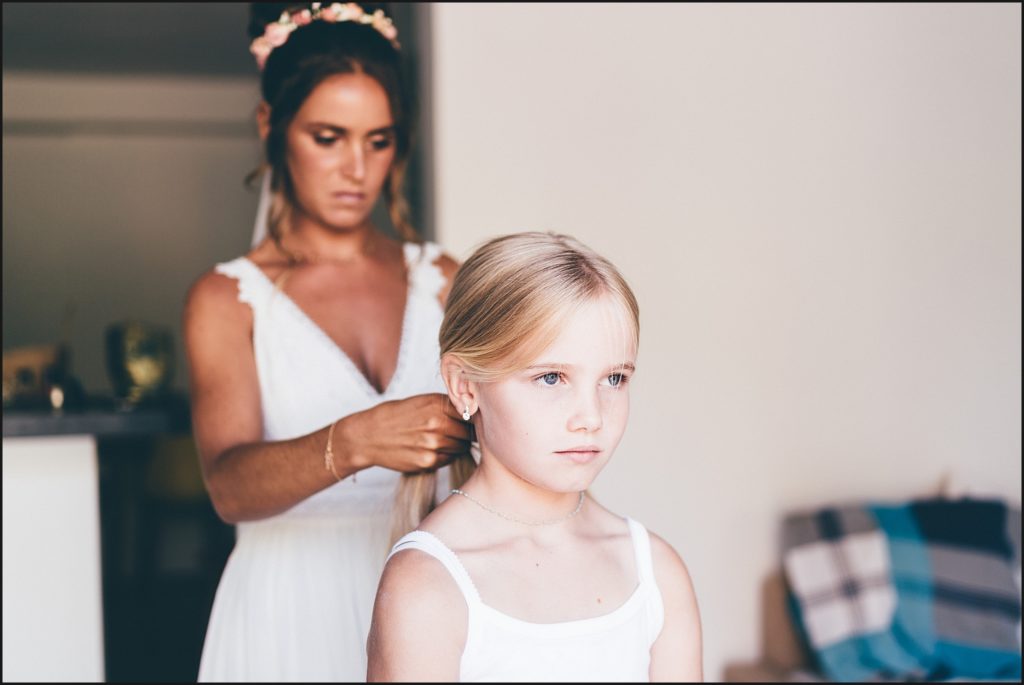 L'intérieur d'une église est assez sombre en général. Dans celle du Rayol Canadel, pas de problème ! En effet, celle ci est ouverte sur l'extérieur. Quelle excellente idée !!
Le fond s'ouvrait sur une sorte d'amphithéâtre pouvant accueillir l'ensemble des invités. De fait, nous disposions d'une lumière naturelle tout en ayant nos mariés à l'intérieur. C'était parfait 🙂
Que ce soit l'entrée des mariés (celle d'Adrien et sa maman était vraiment parfaite ! ), les discours, les chants (cette version d'Allelhuhia accompagnée par le frère de la mariée à la guitare !), et la cérémonie en elle même, tout était génial. Il y a tout eu : beaucoup de rires accompagnés de beaucoup de larmes. Un vrai bonheur à vivre et à photographier.
////
The interior of a church is quite dark in general. In Rayol Canadel's, no problem! Indeed, this one is open on the outside. What a great idea !!
The bottom opened on a kind of amphitheater that can accommodate all guests. In fact, we had natural light while having our bride and groom inside. It was perfect 🙂 Whether the entry of the bride and groom (the one of Adrien and his mother was really perfect!
The speeches, the songs (this version of Allelhuhia accompanied by the brother of the bride on the guitar!), And the ceremony in She herself was great. There was everything: a lot of laughs accompanied by a lot of tears. A real pleasure to live and to photograph.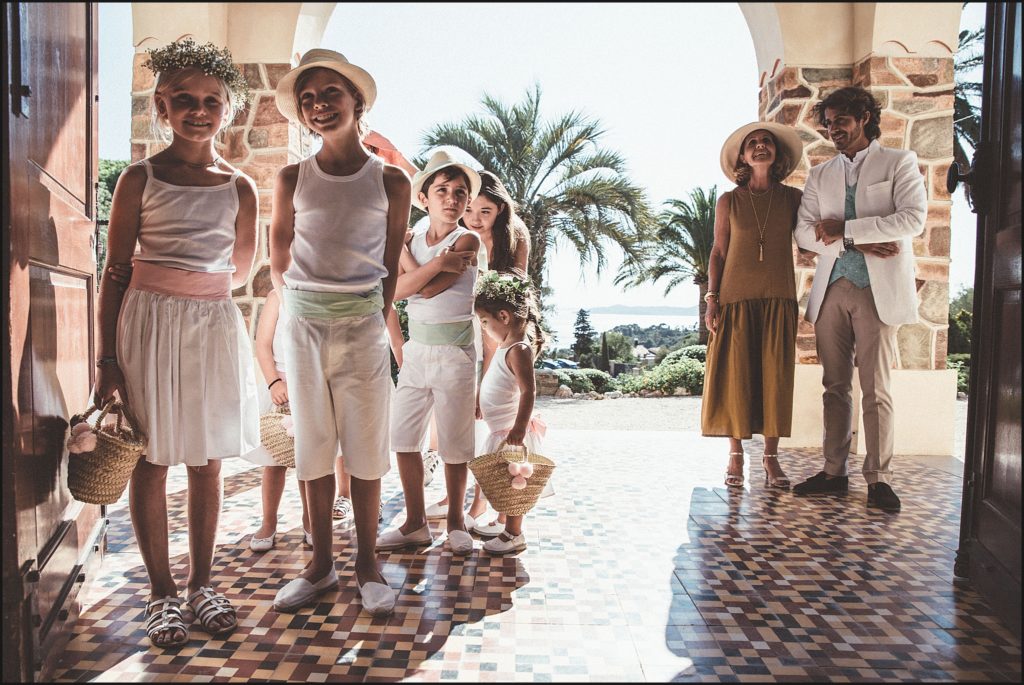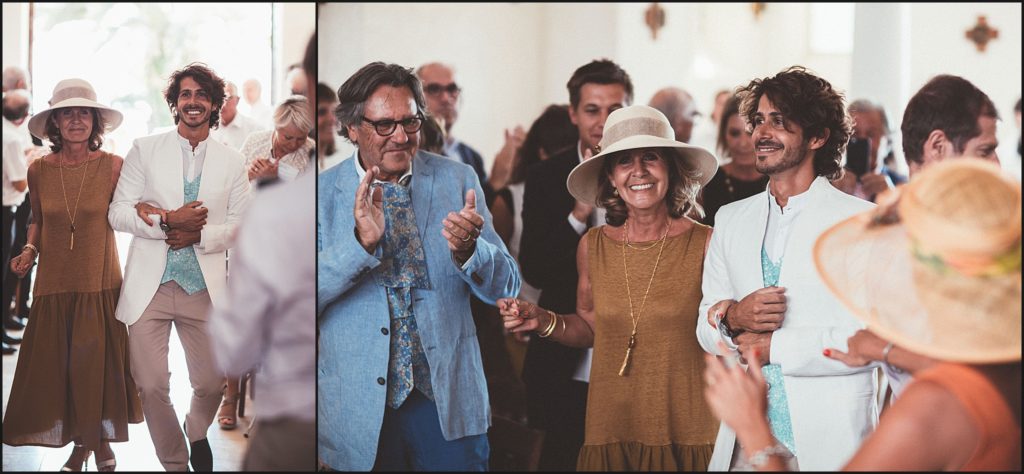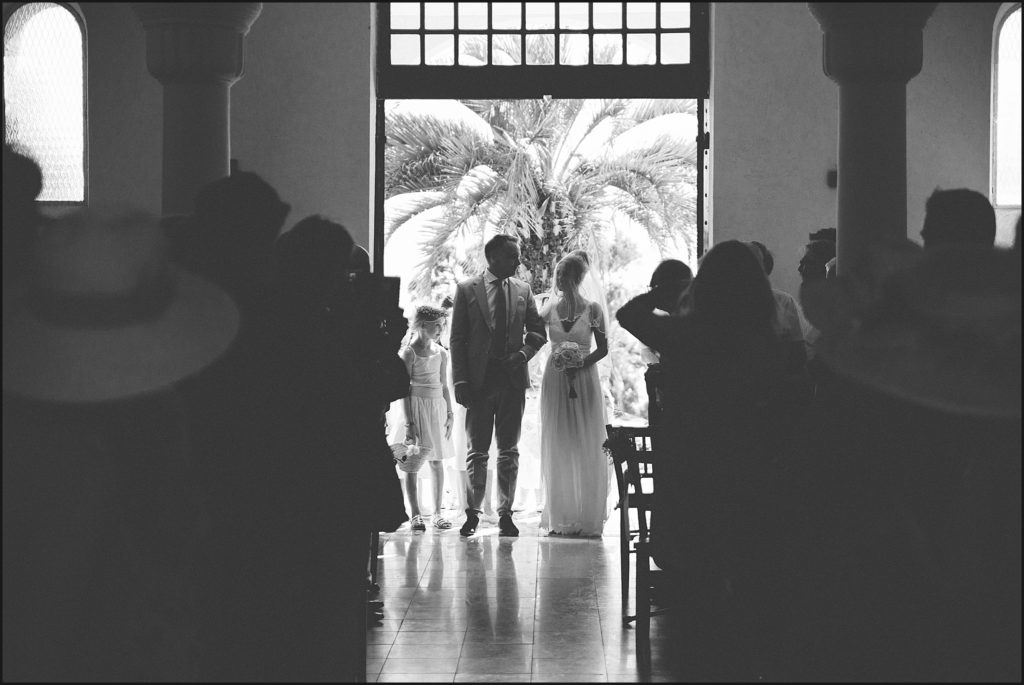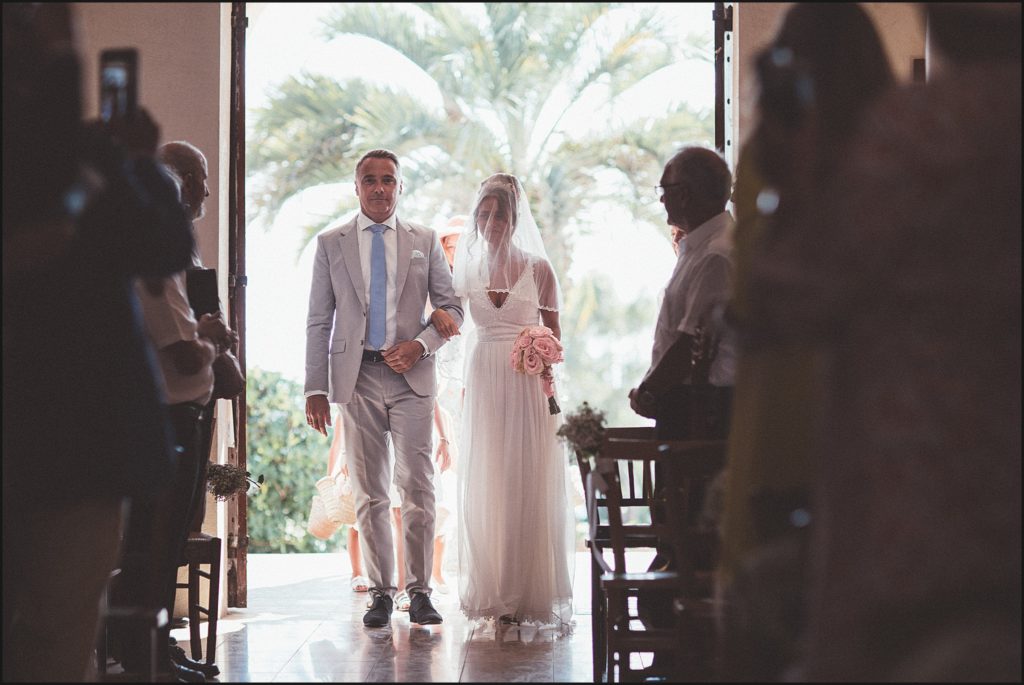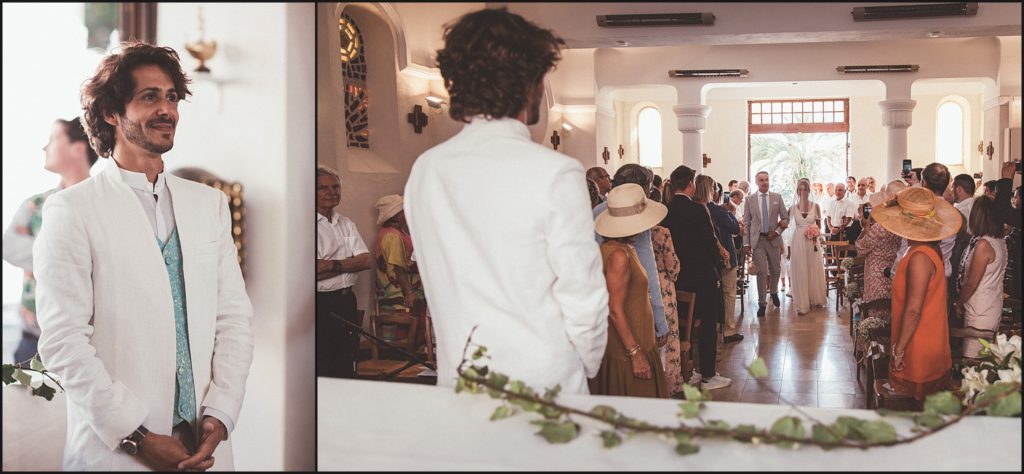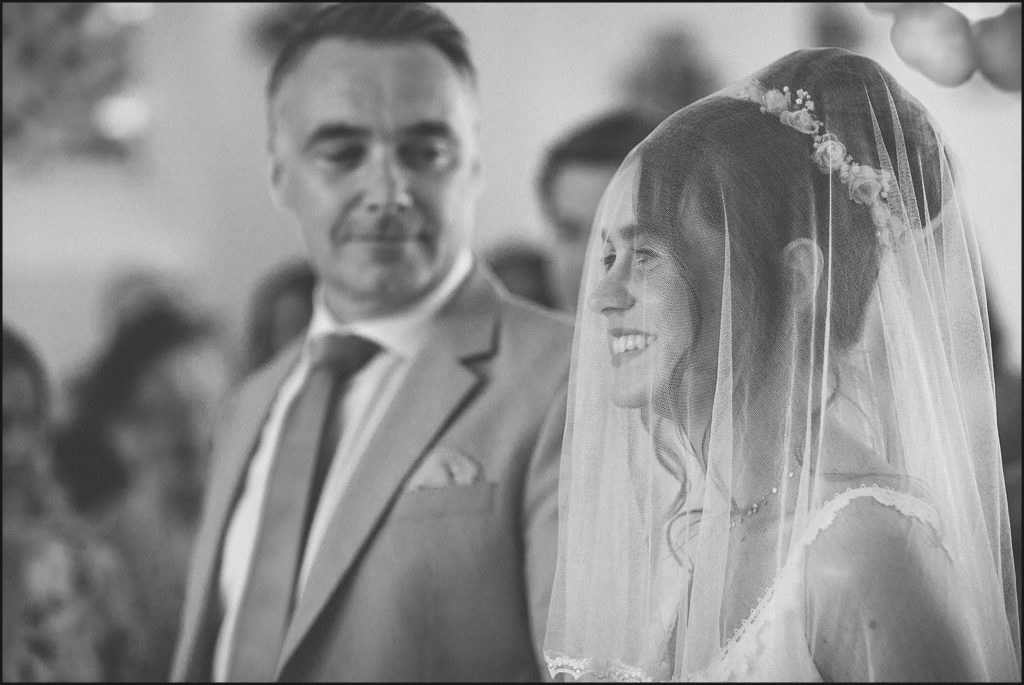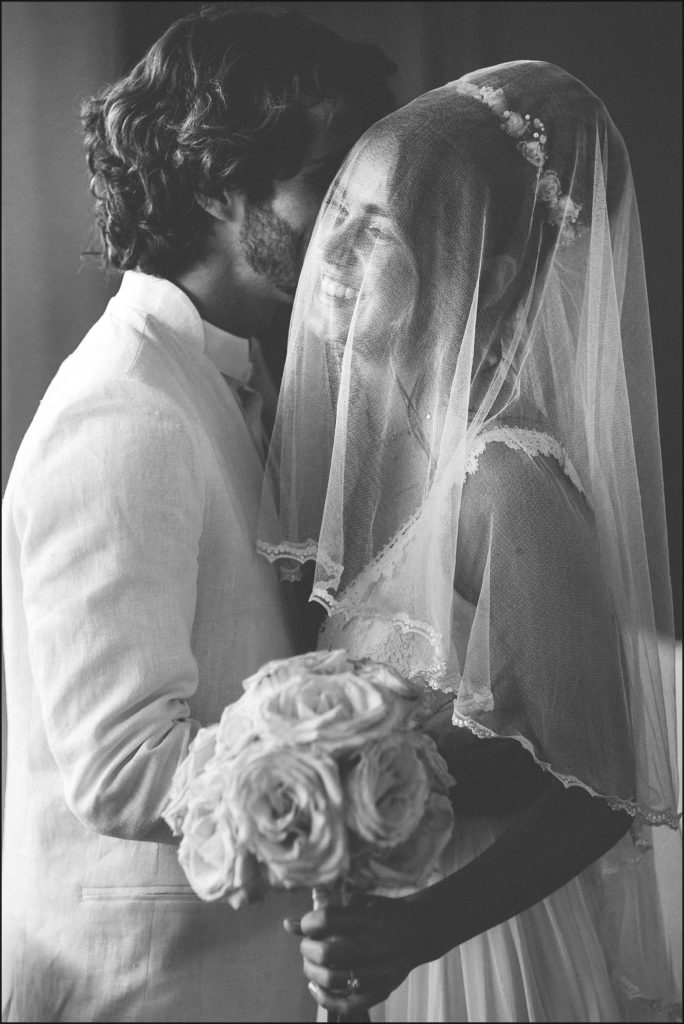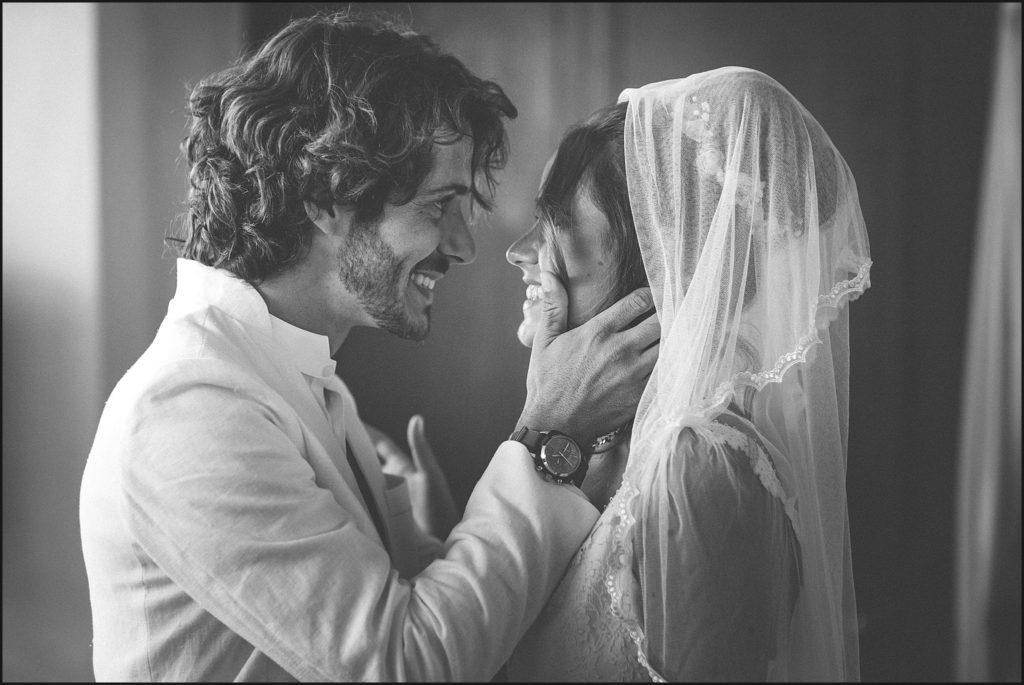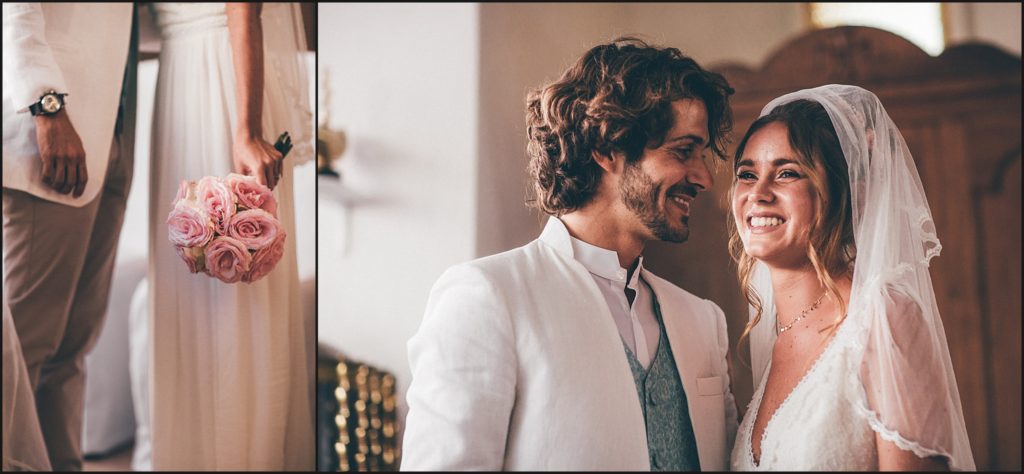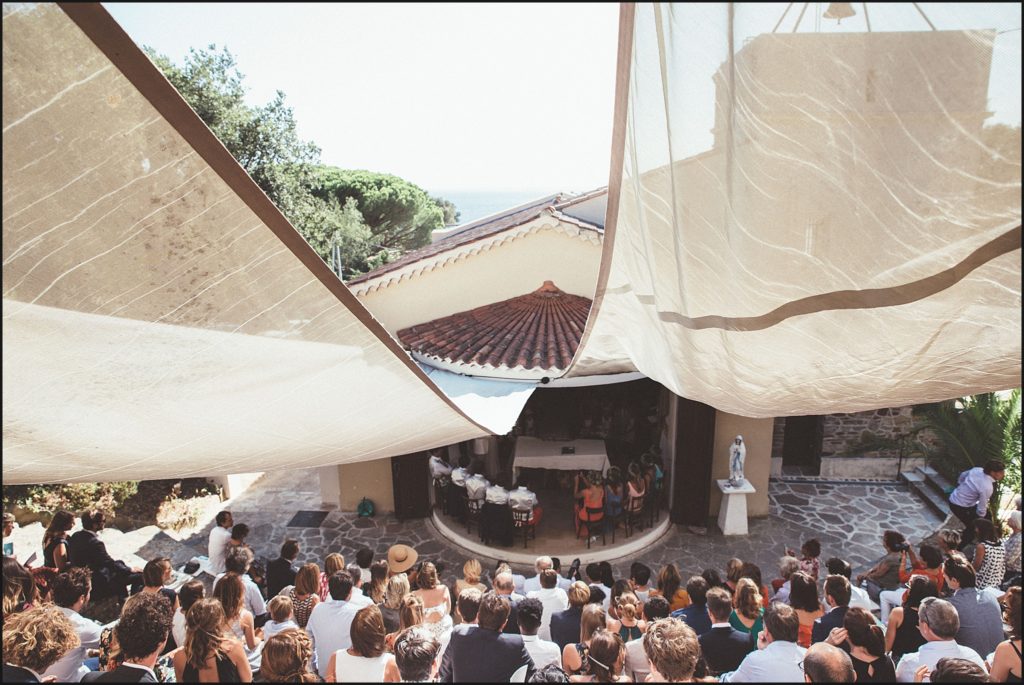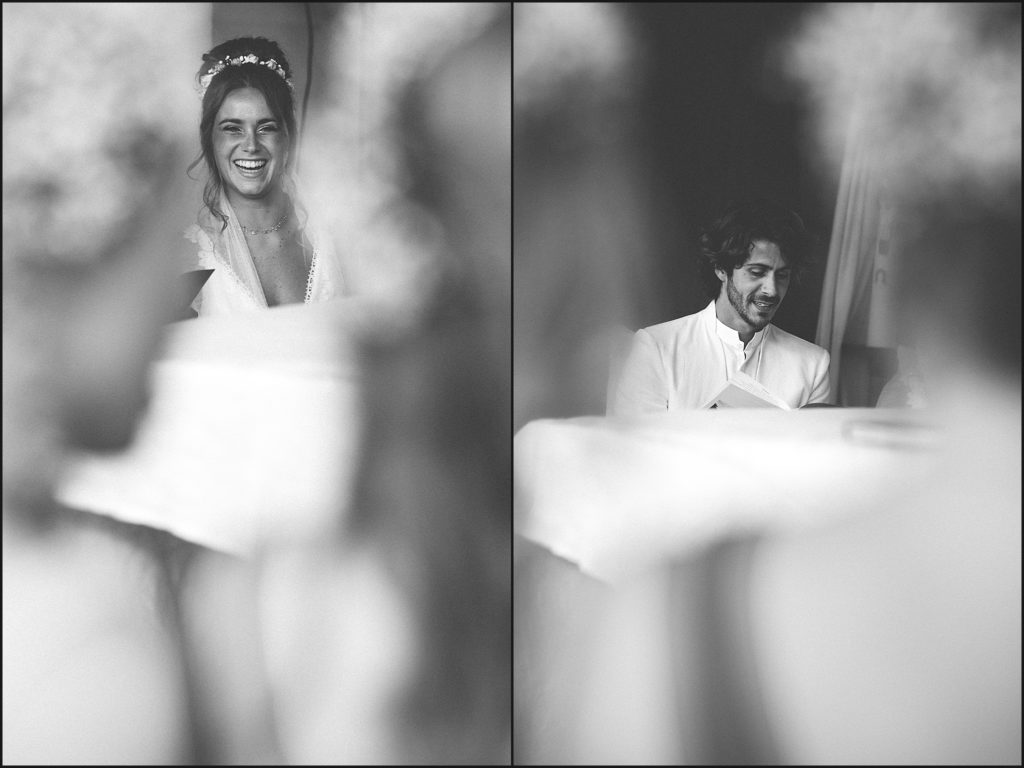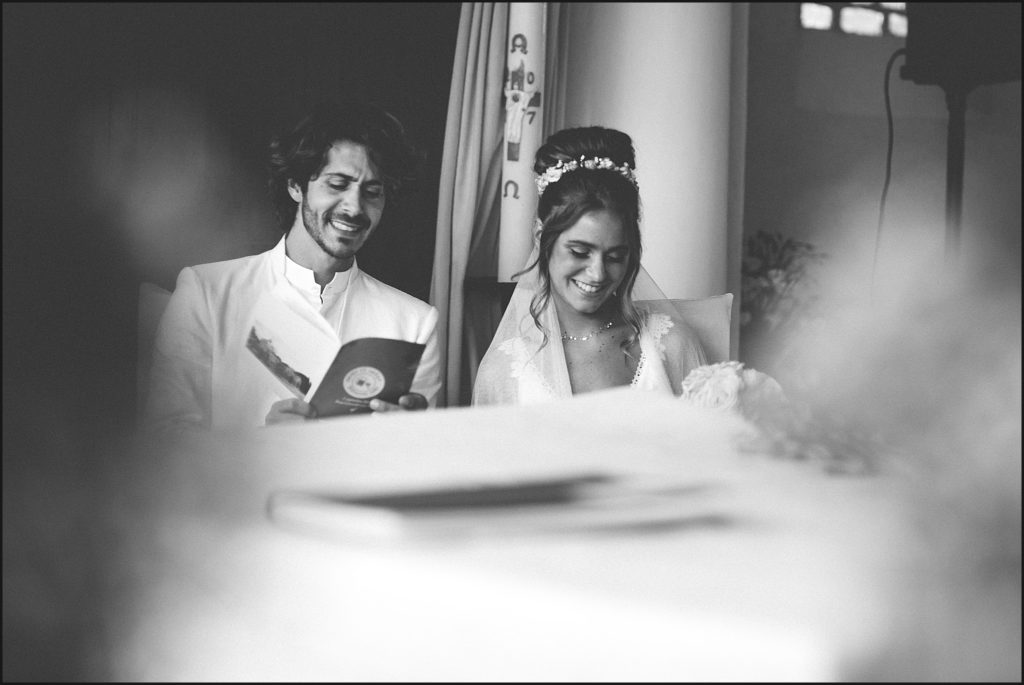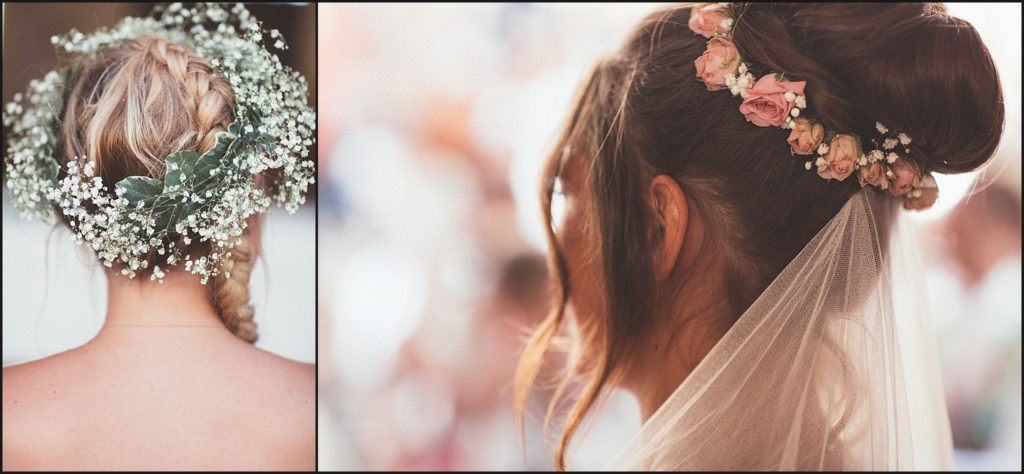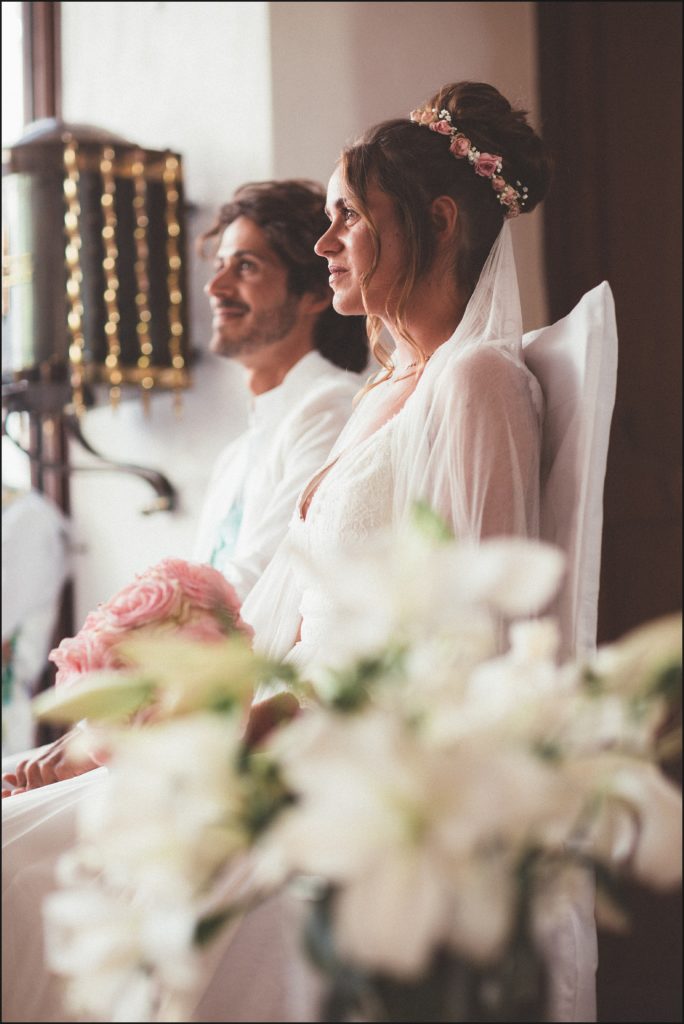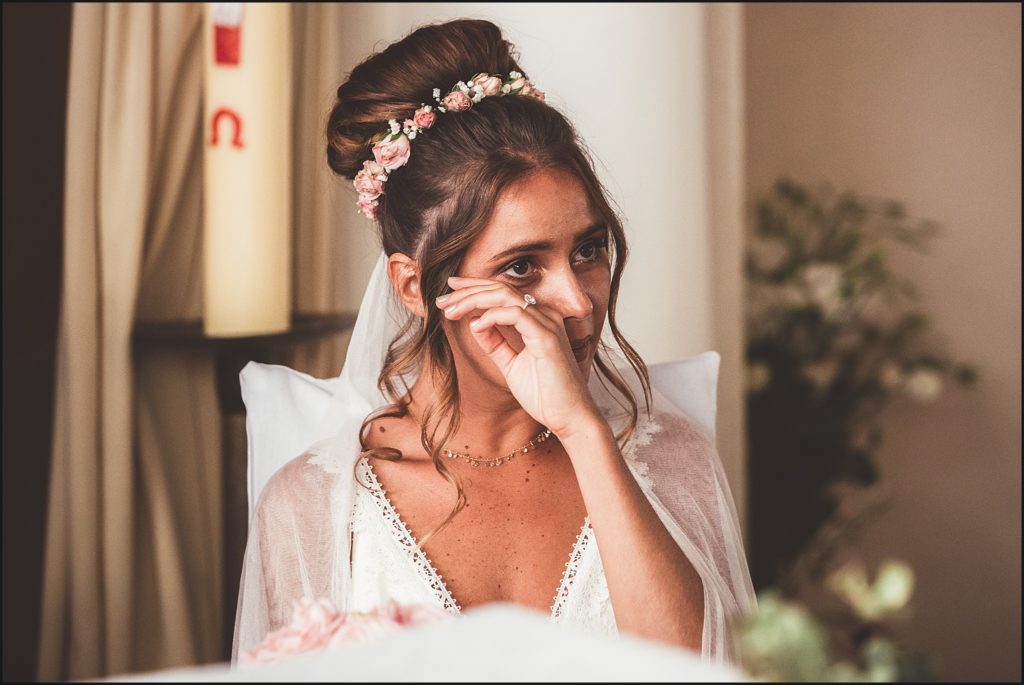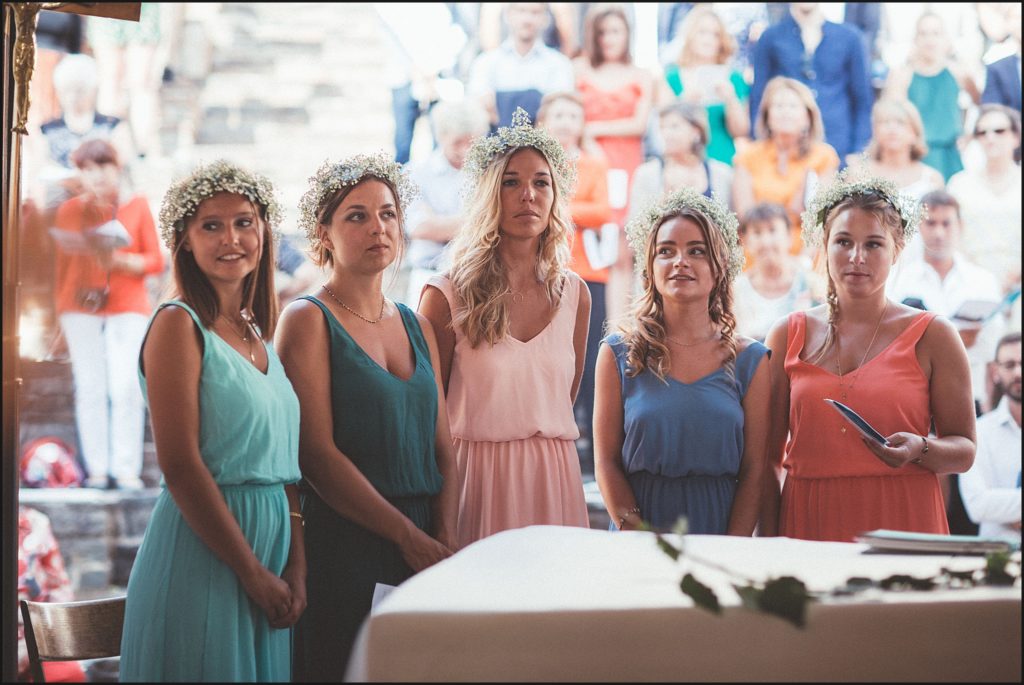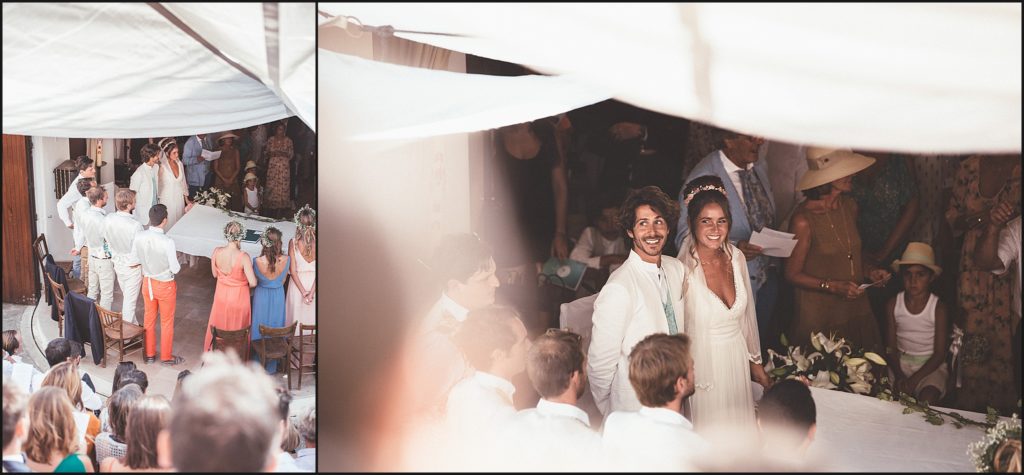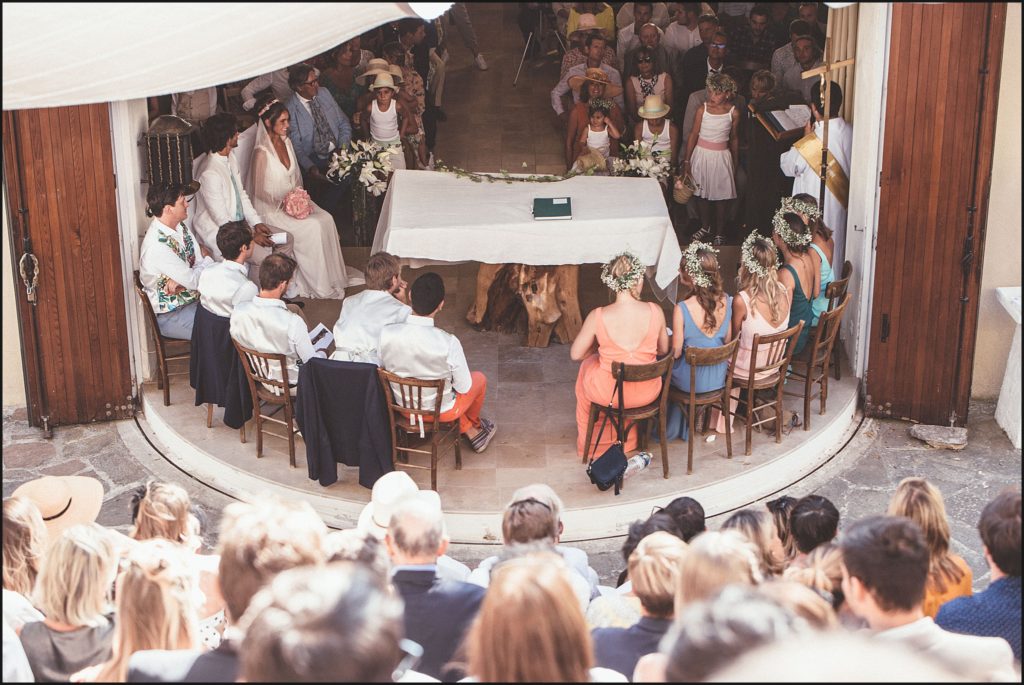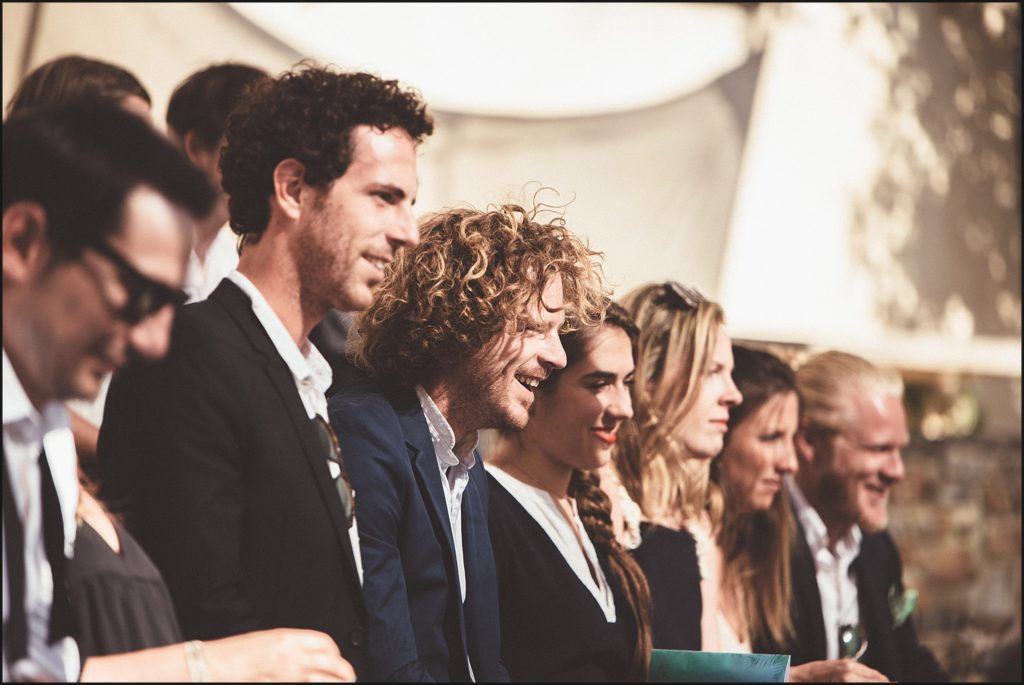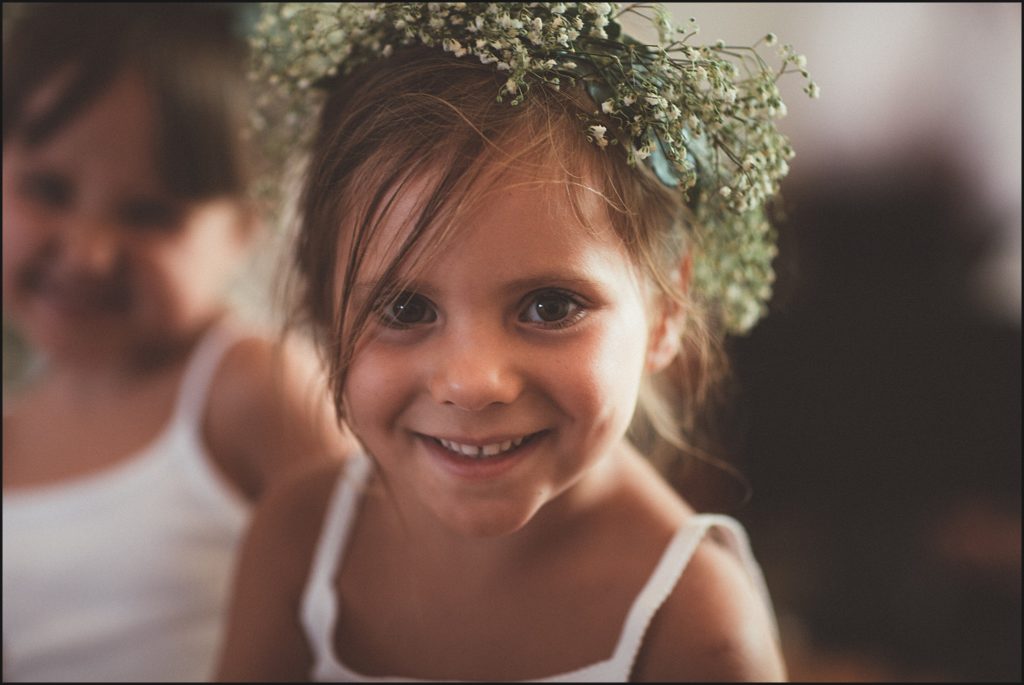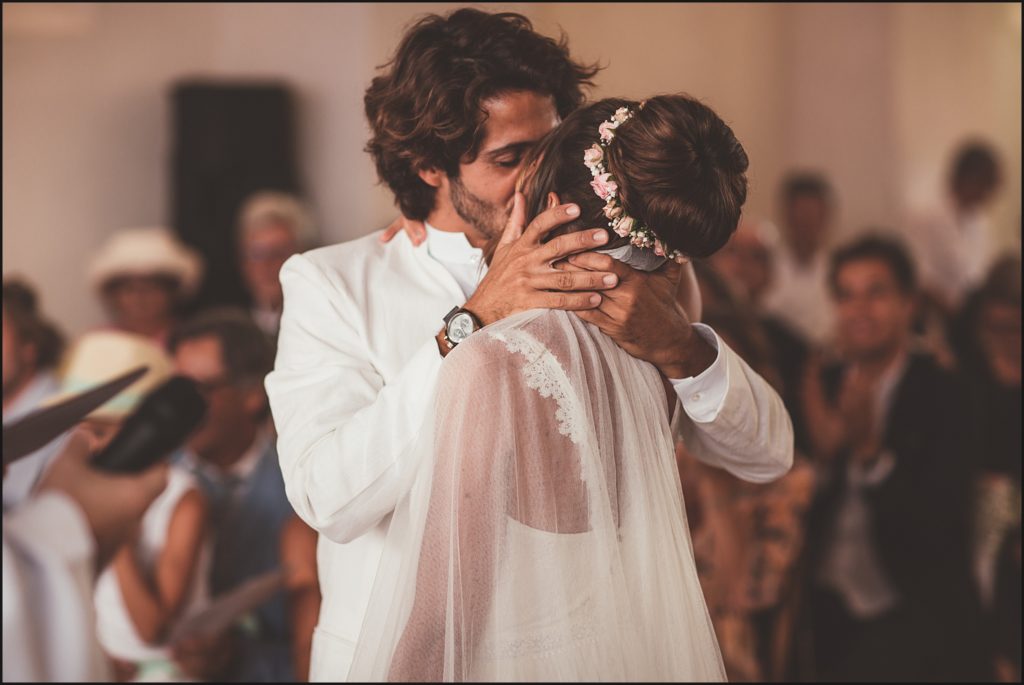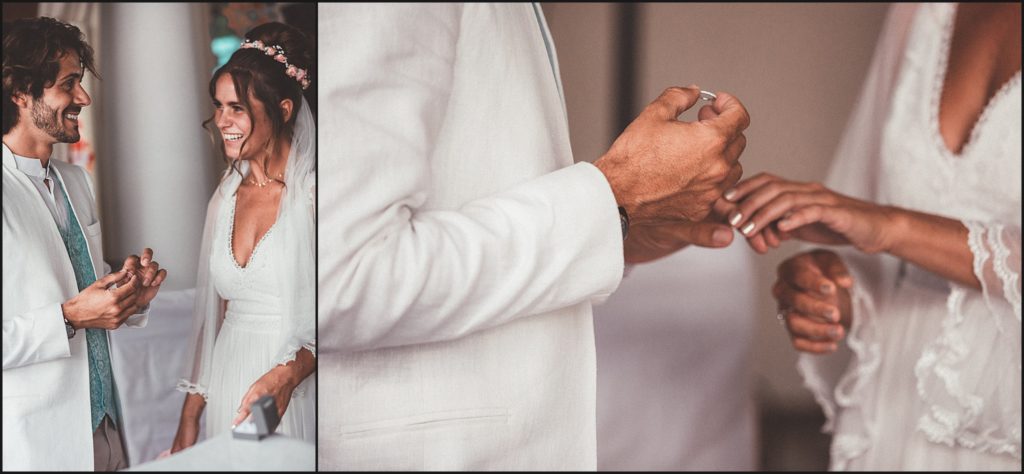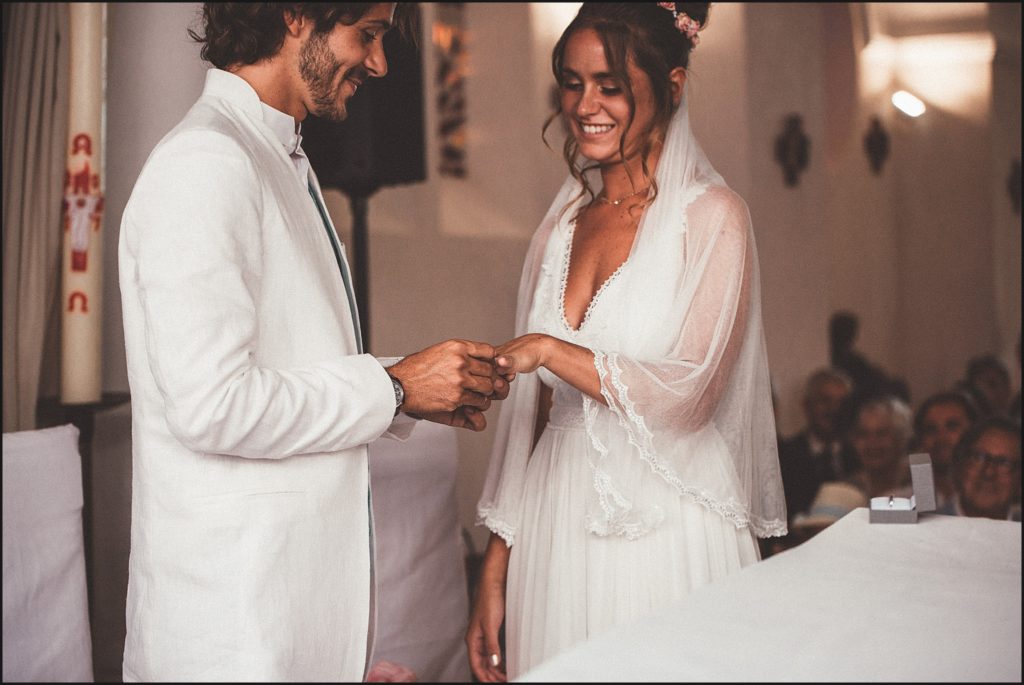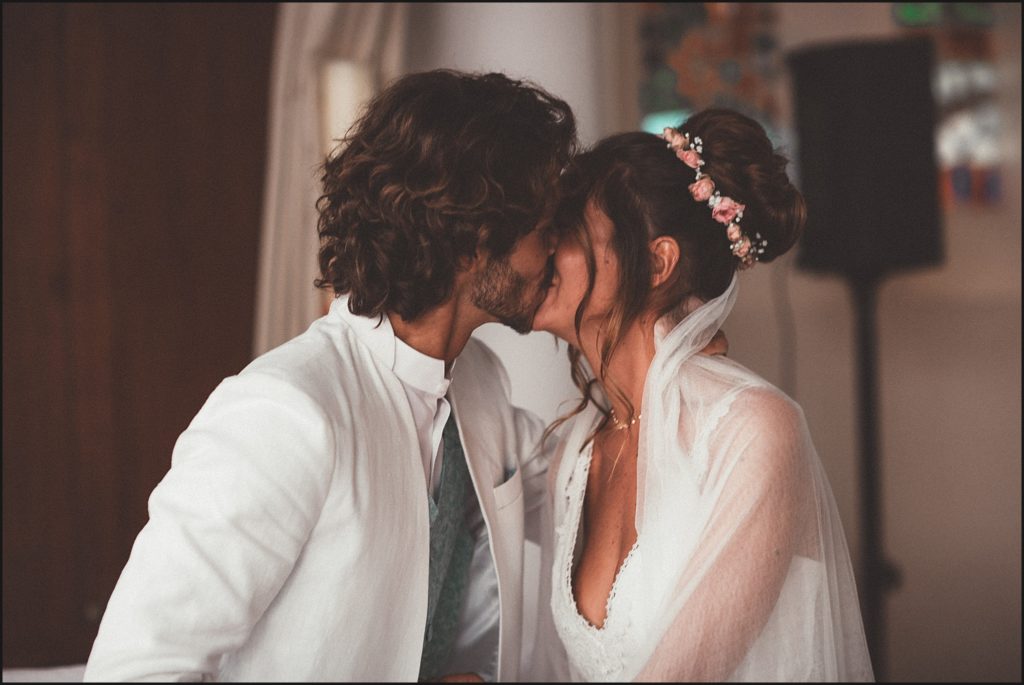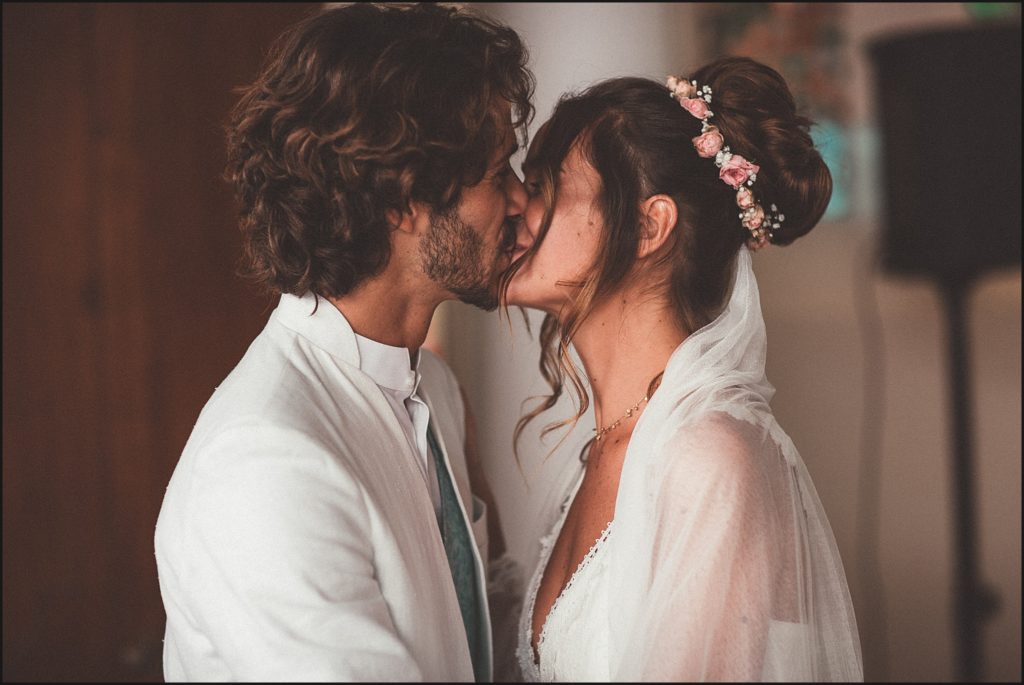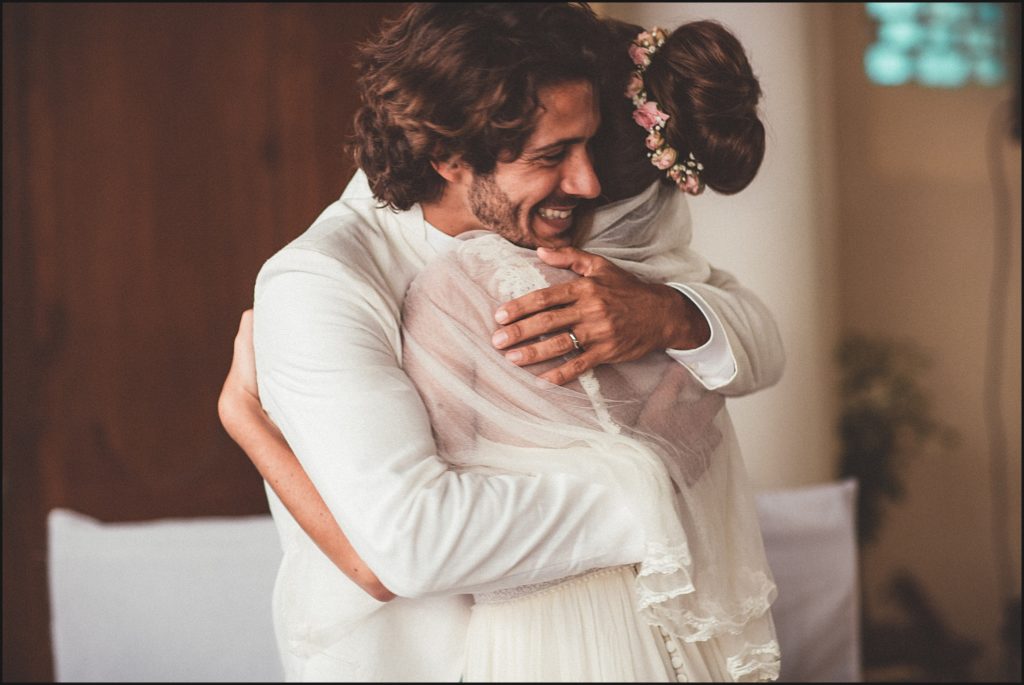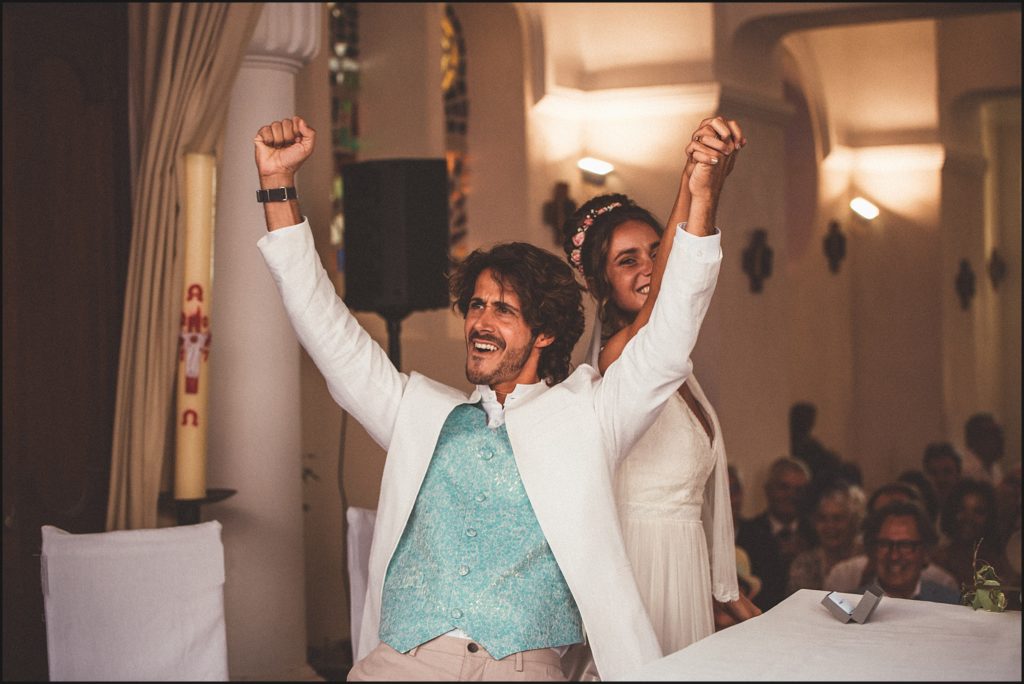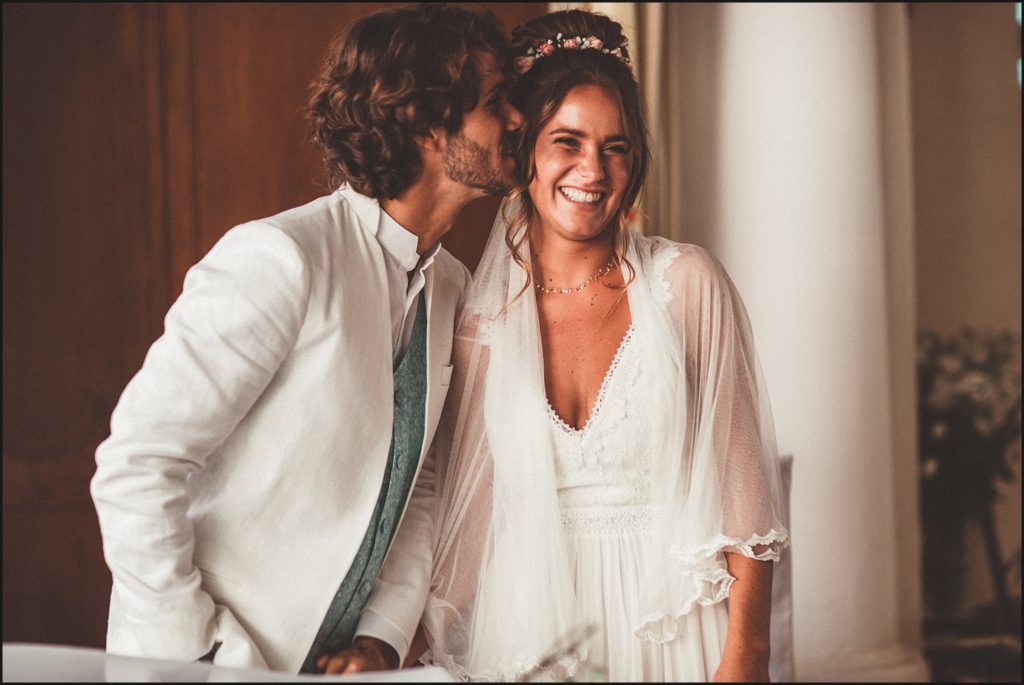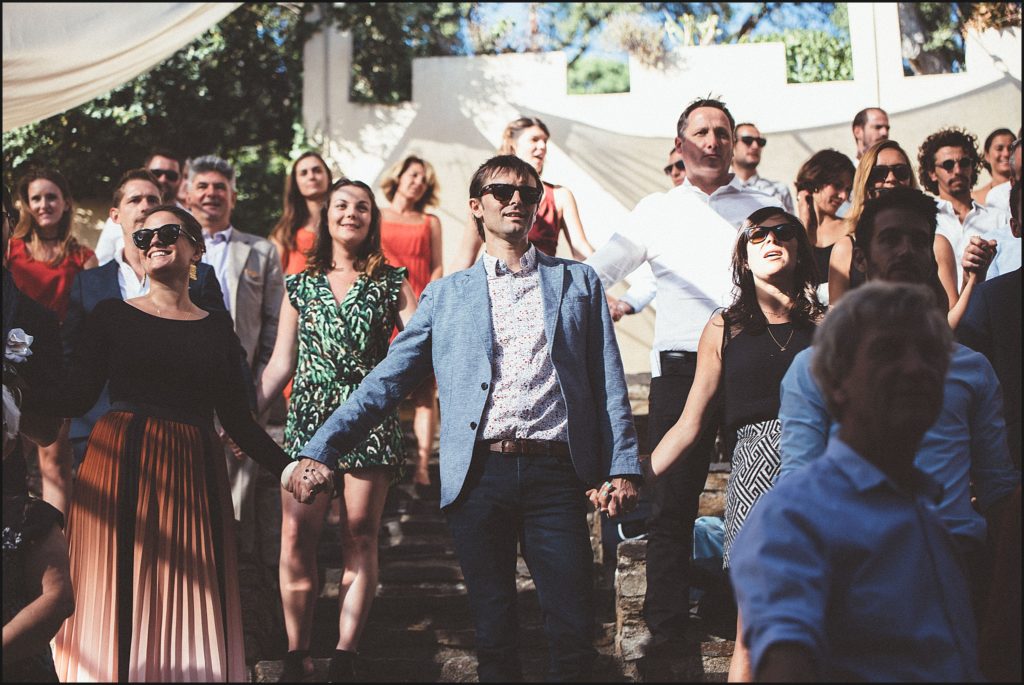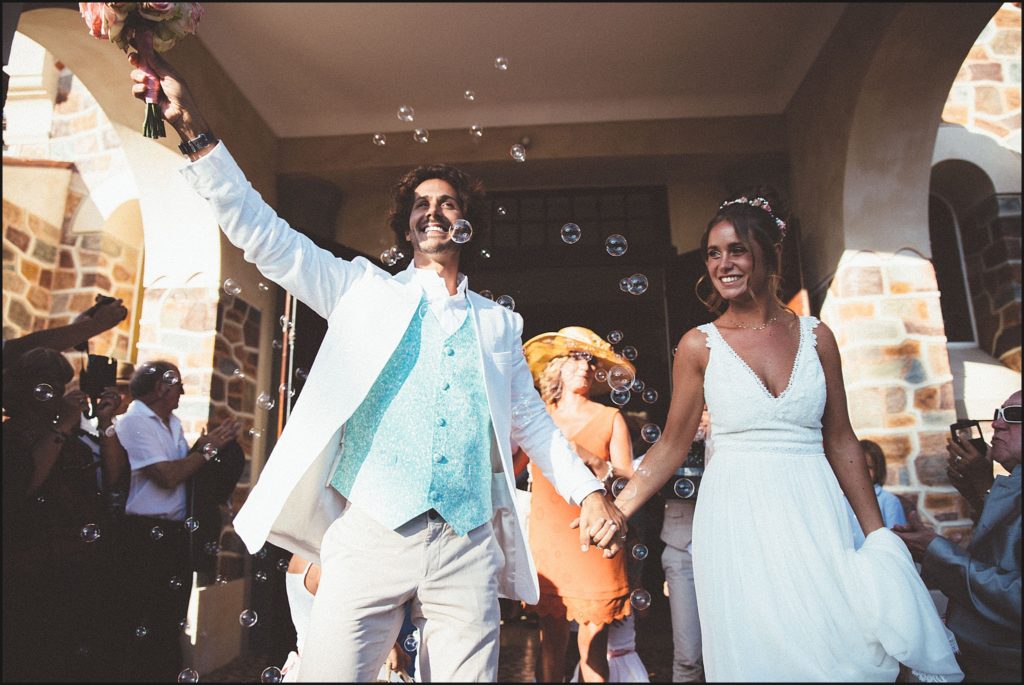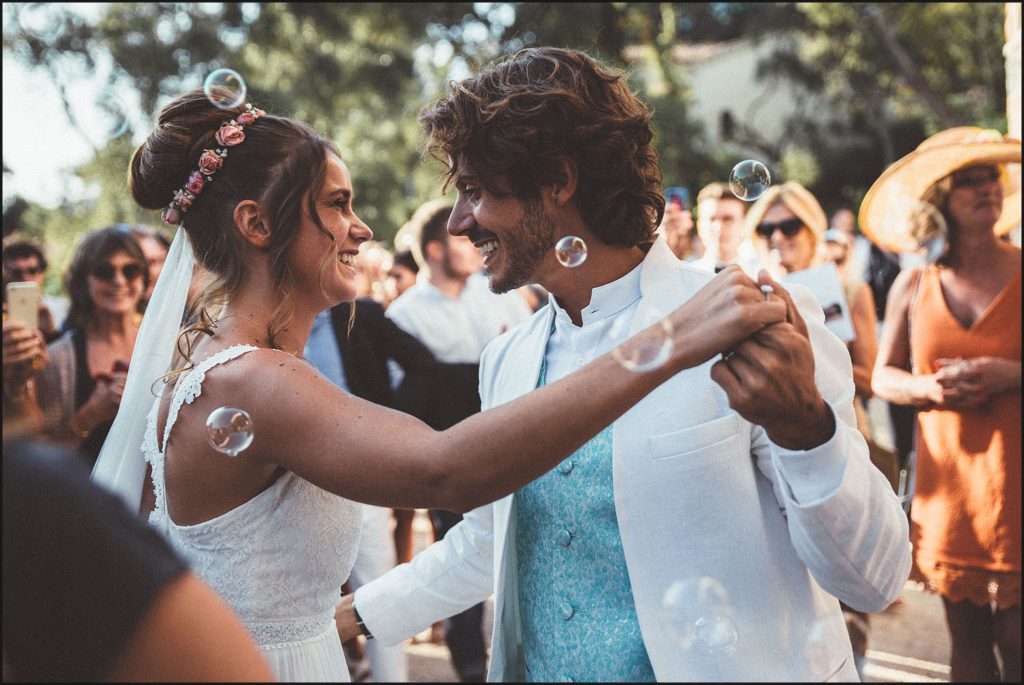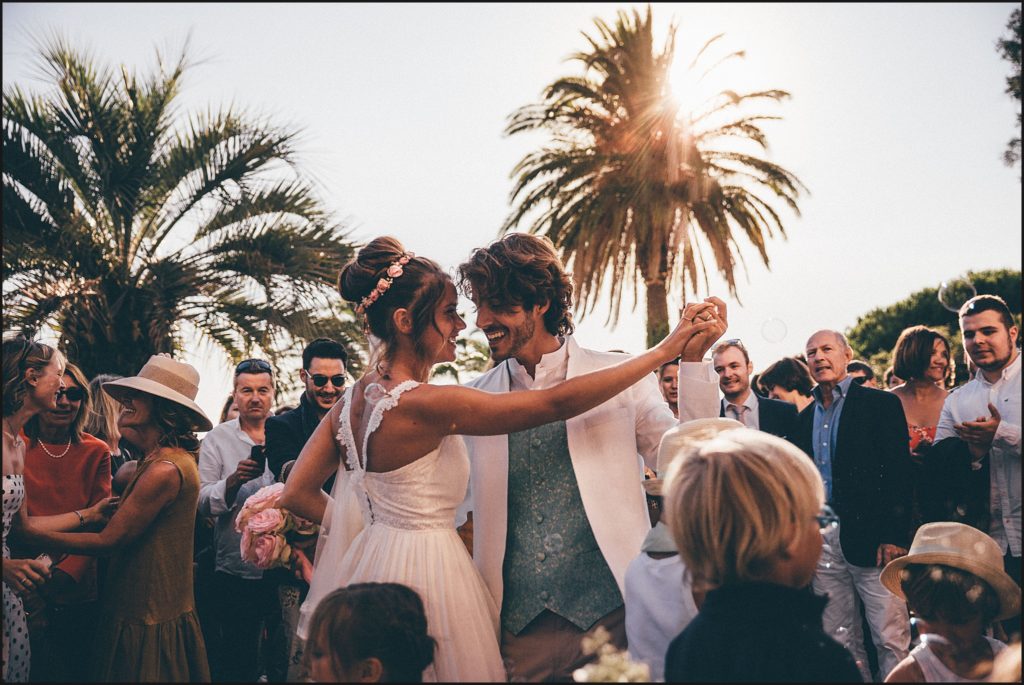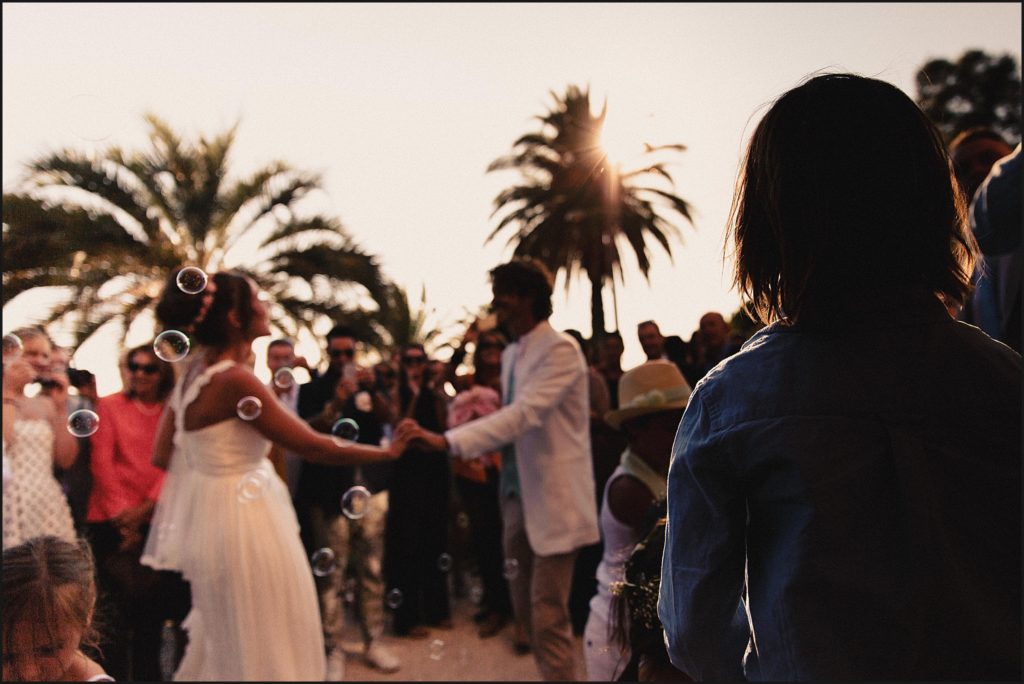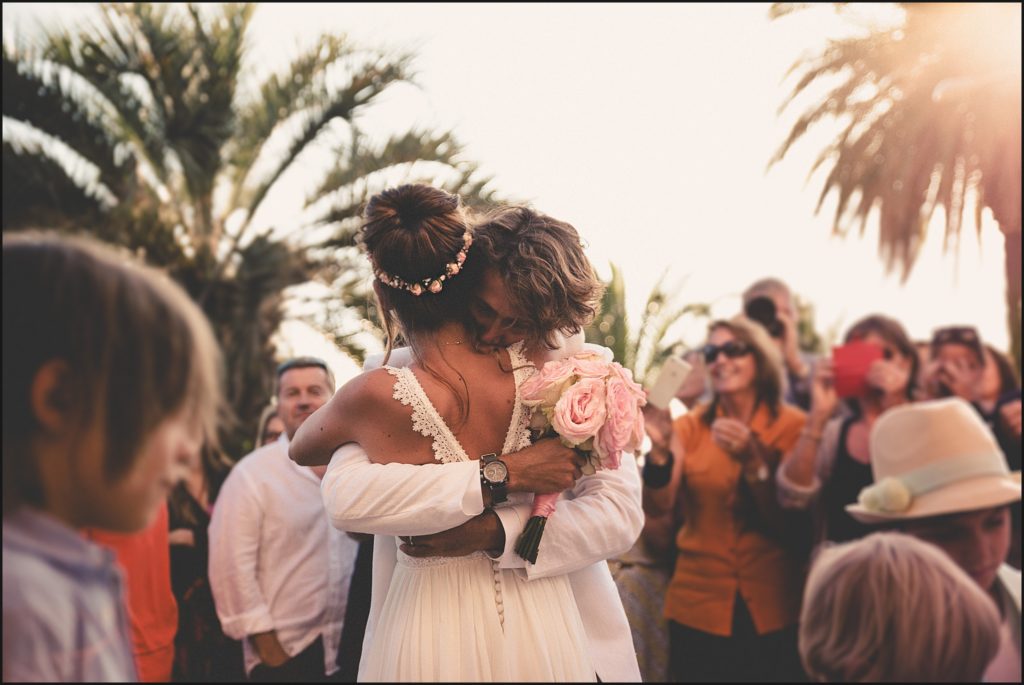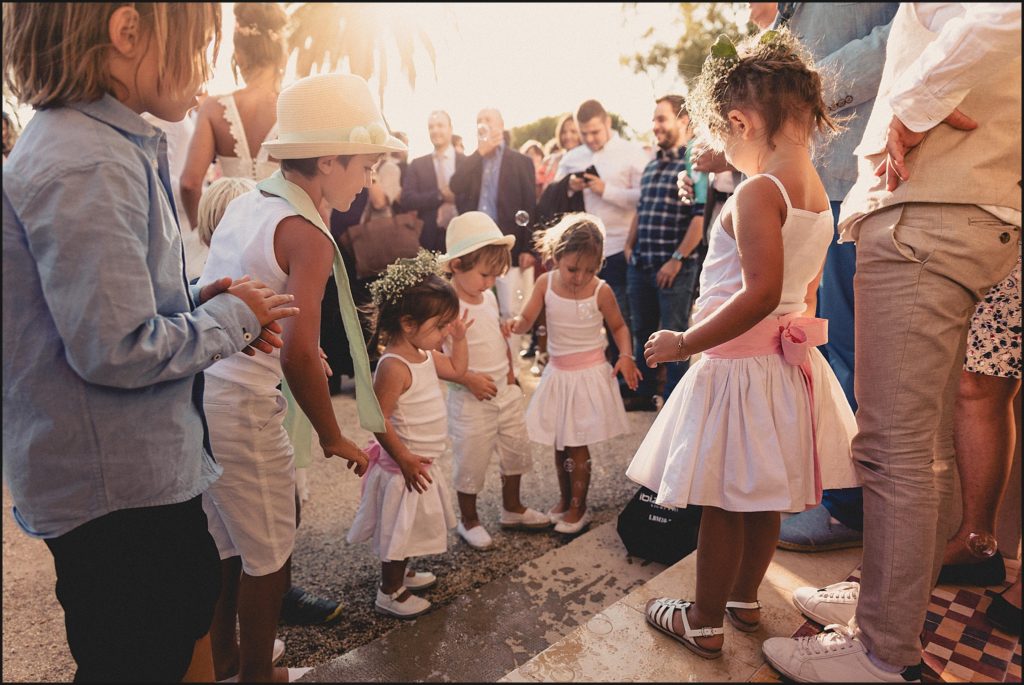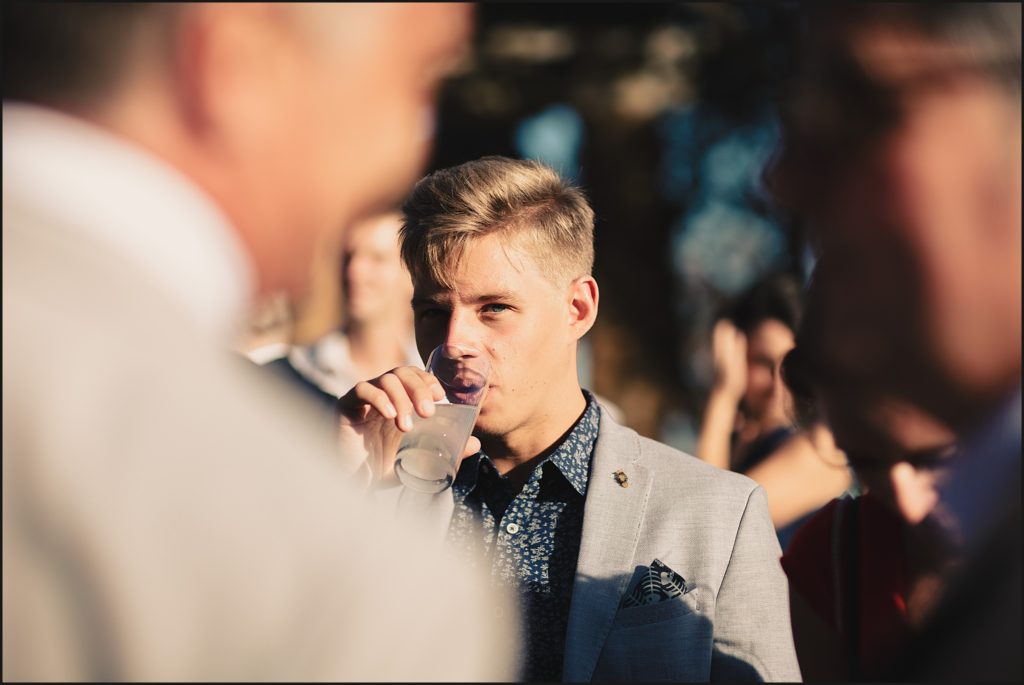 On vous le dit souvent, mais le temps passe à une vitesse folle ce jour là. Et ces moments qu'on idéalise les mois précédents arrivent rapidement au cours de votre journée. Il est déjà temps de faire les photos de couple, ce moment hors du temps lors du mariage qu'on apprécie tant !
Et évidemment, on a tous choisi de les faire à la plage. Quel bonheur de troquer pantalon et chaussures pour un bermuda et faire des photos les pieds dans le sable ! Le tout sur une des plus belles plage du Var vidée de ses vacanciers avec cette superbe lumière de fin de journée !
////
You are often told, but time goes by at a crazy speed that day. And these moments that we idealize the previous months arrive quickly during your day. It is already time to do the couple photos, this time out of time at the wedding we appreciate so much!
And of course, we all chose to do them at the beach. What a pleasure to barter pants and shoes for Bermuda shorts and take pictures with your feet in the sand! All on one of the most beautiful beach of Var emptied of its holidaymakers with this beautiful light of end of the day!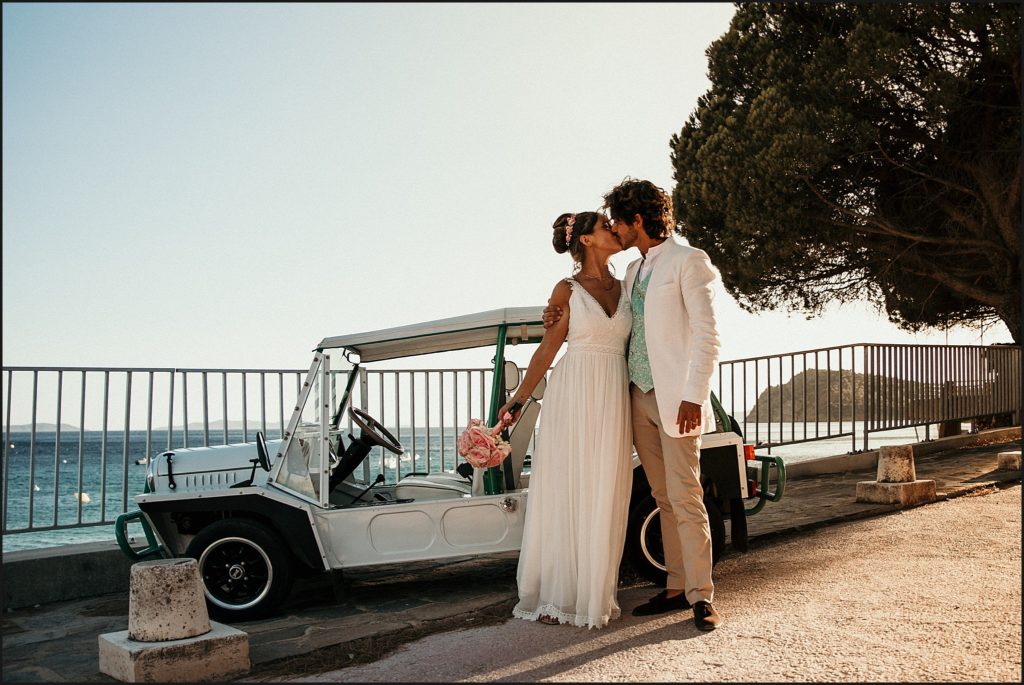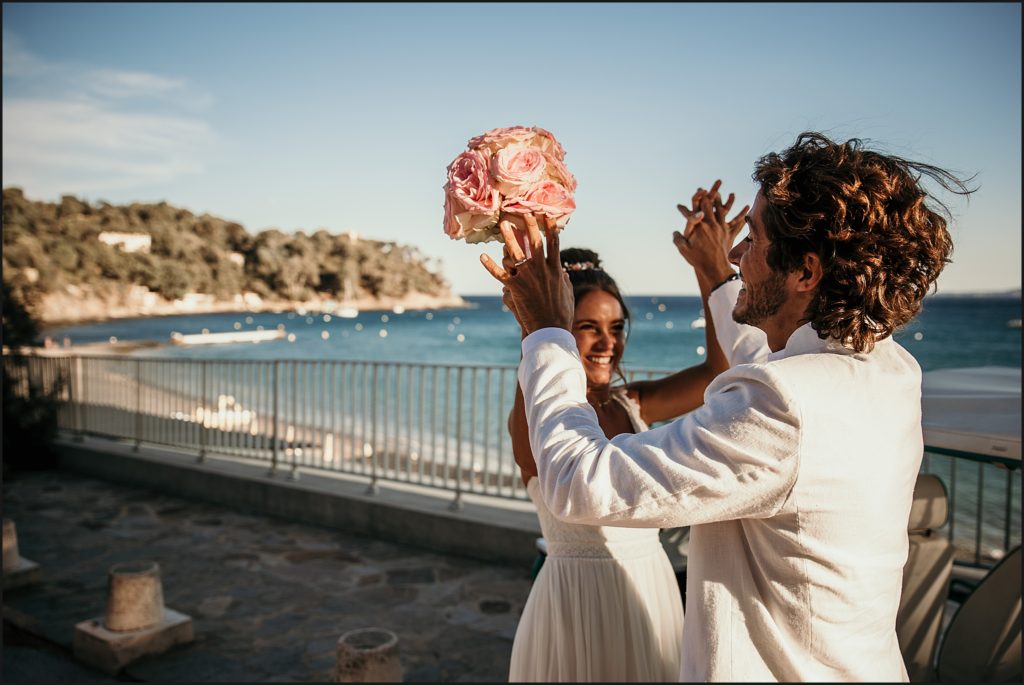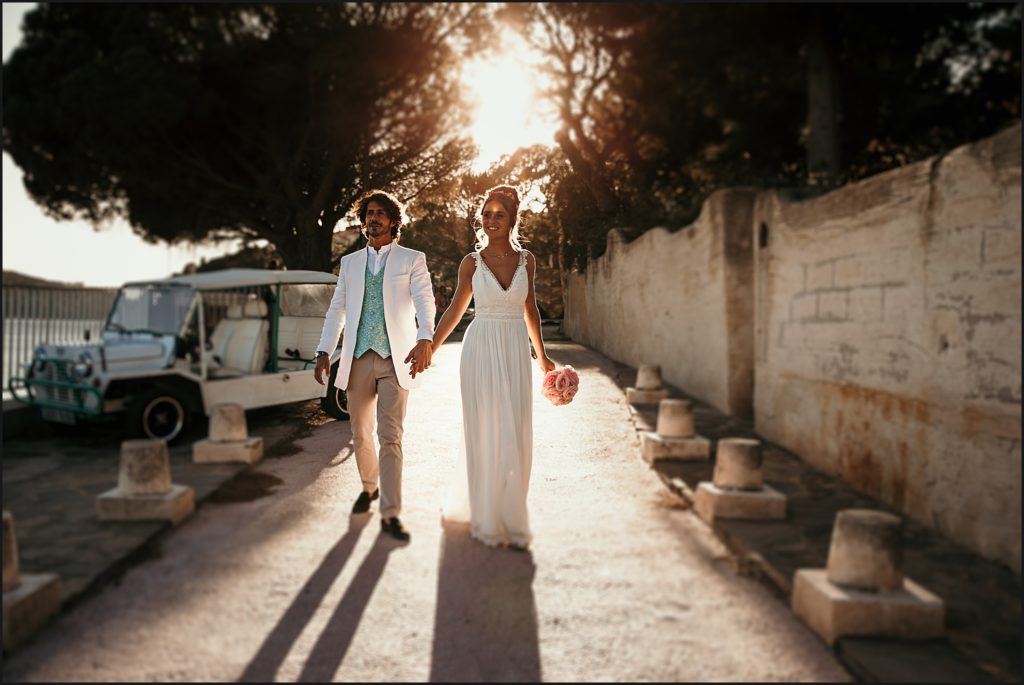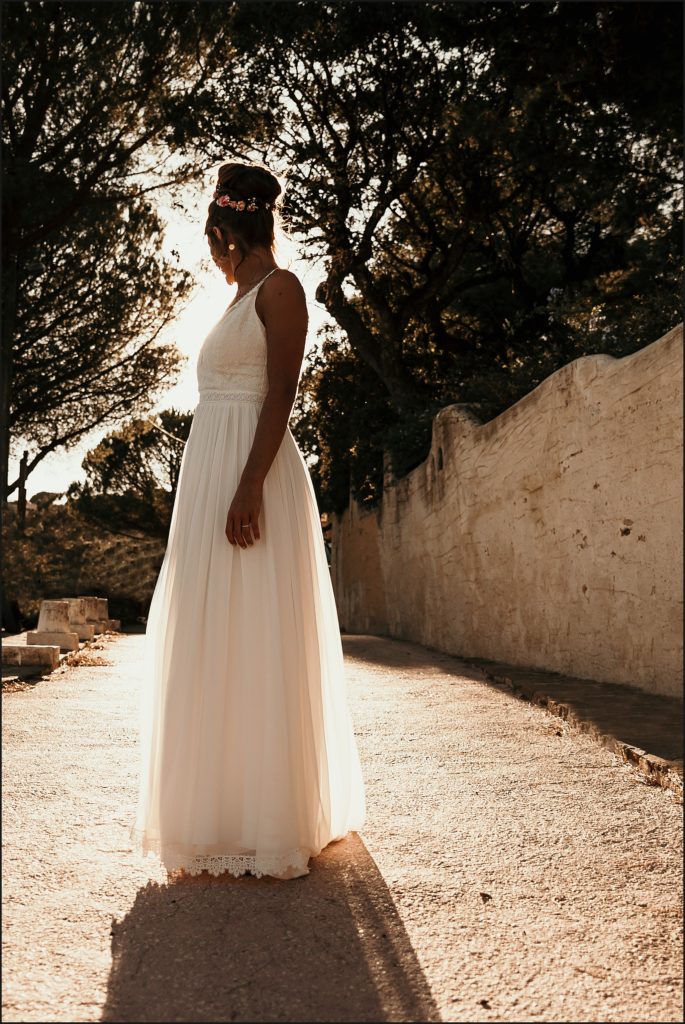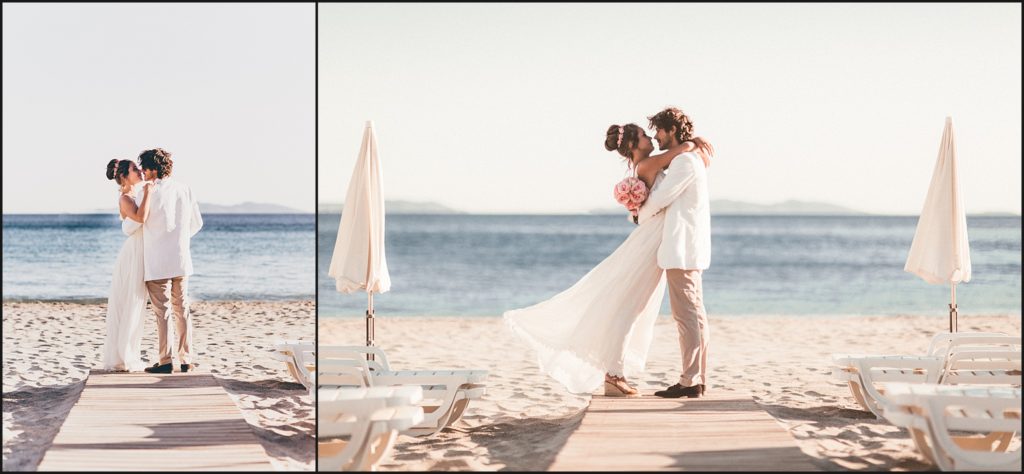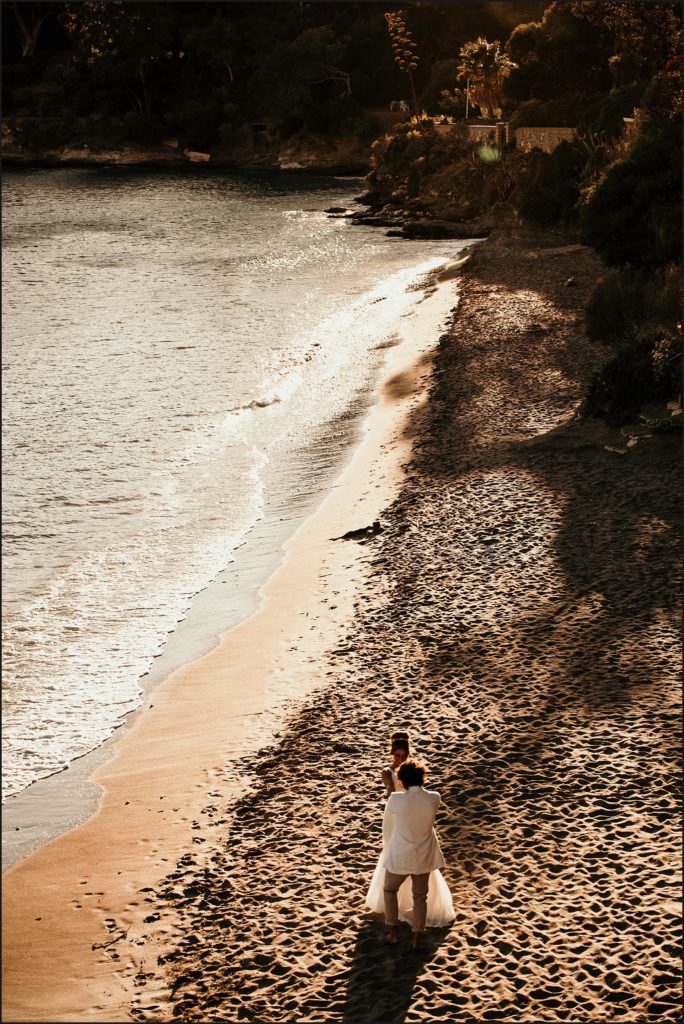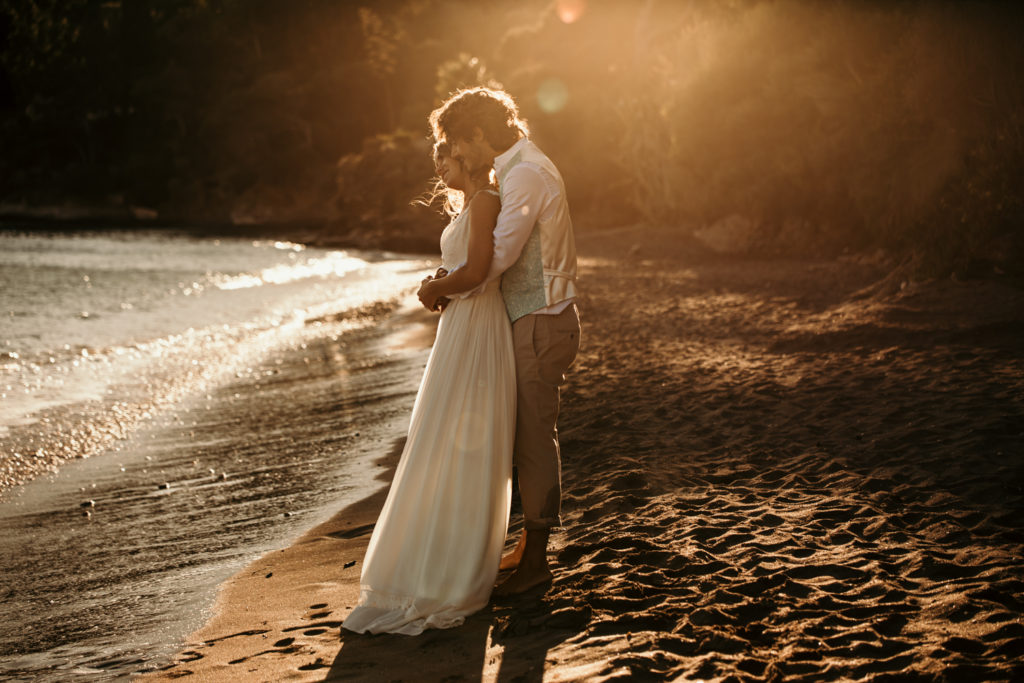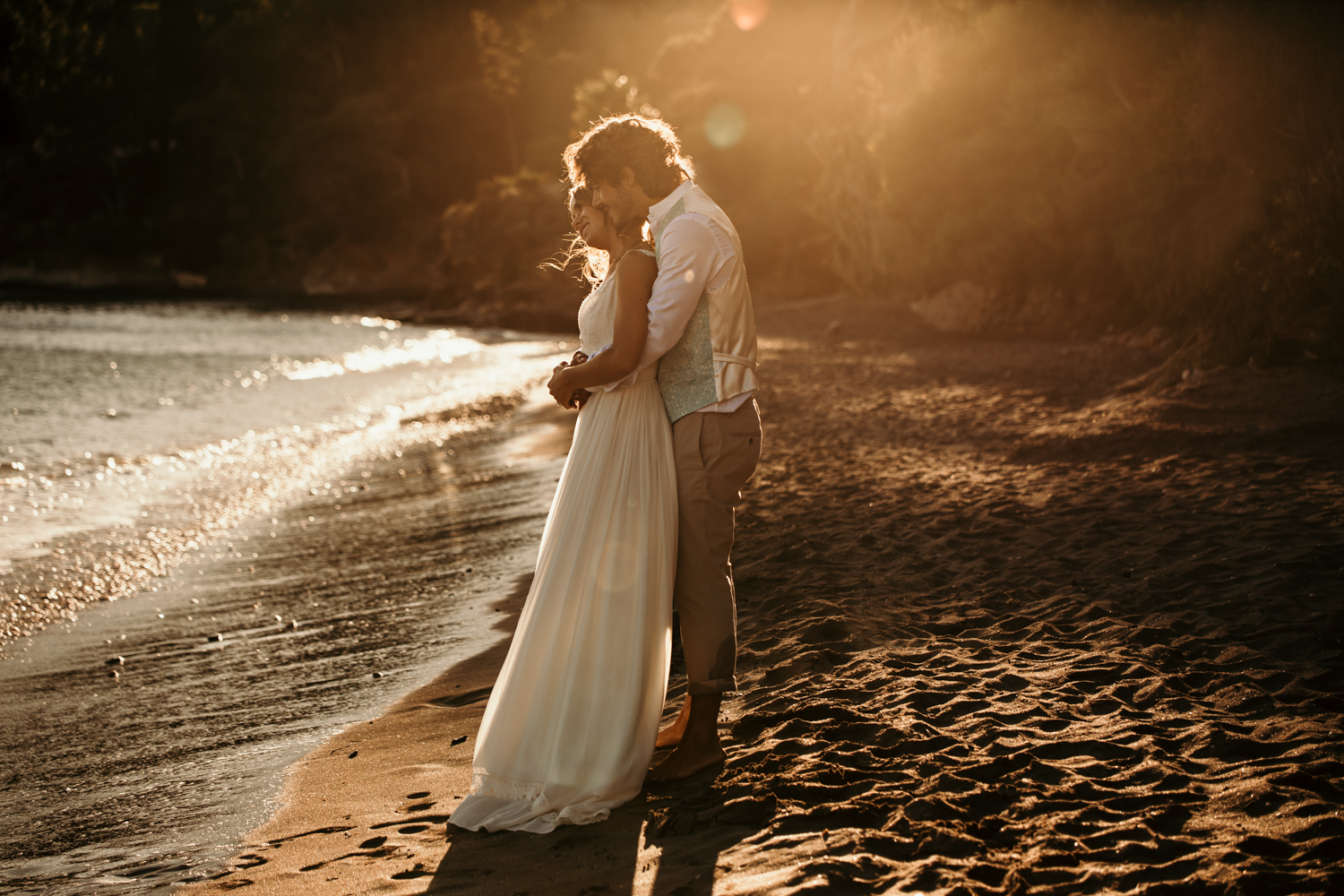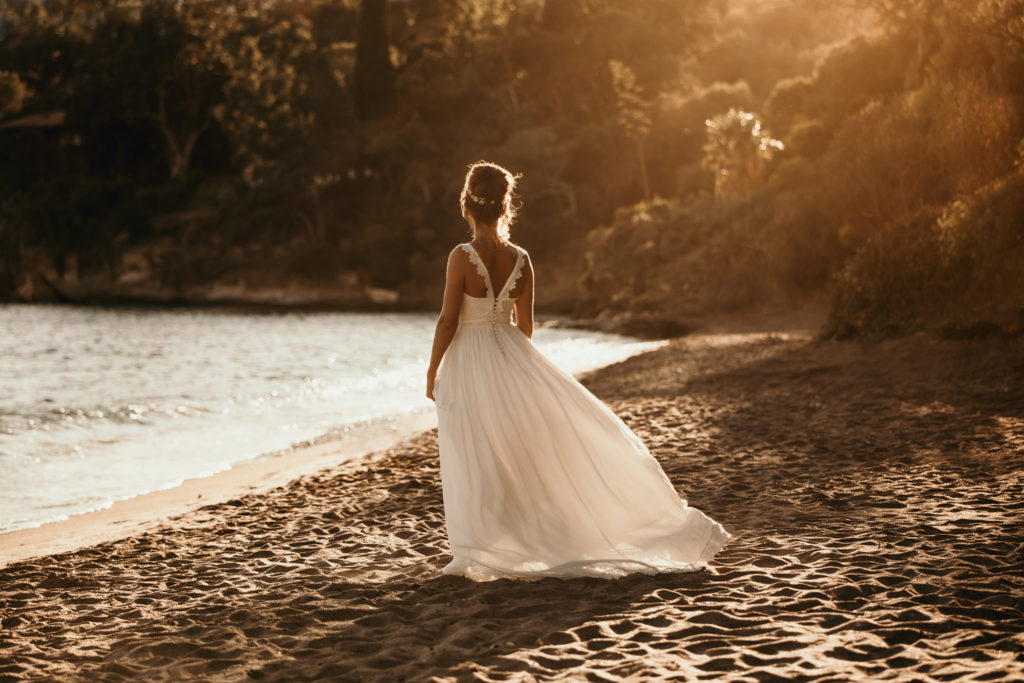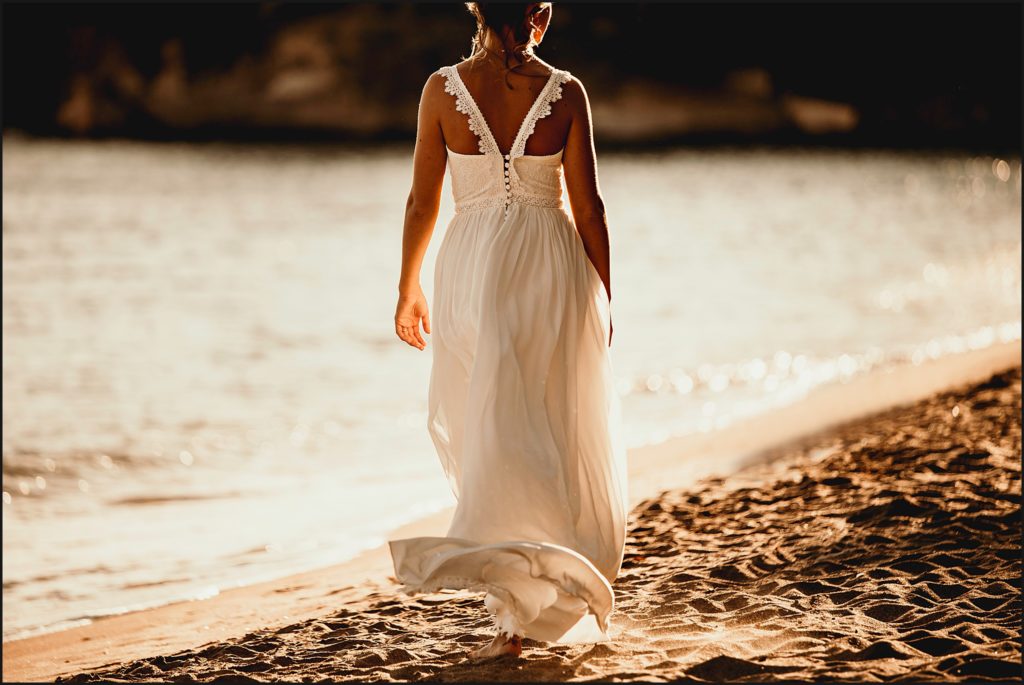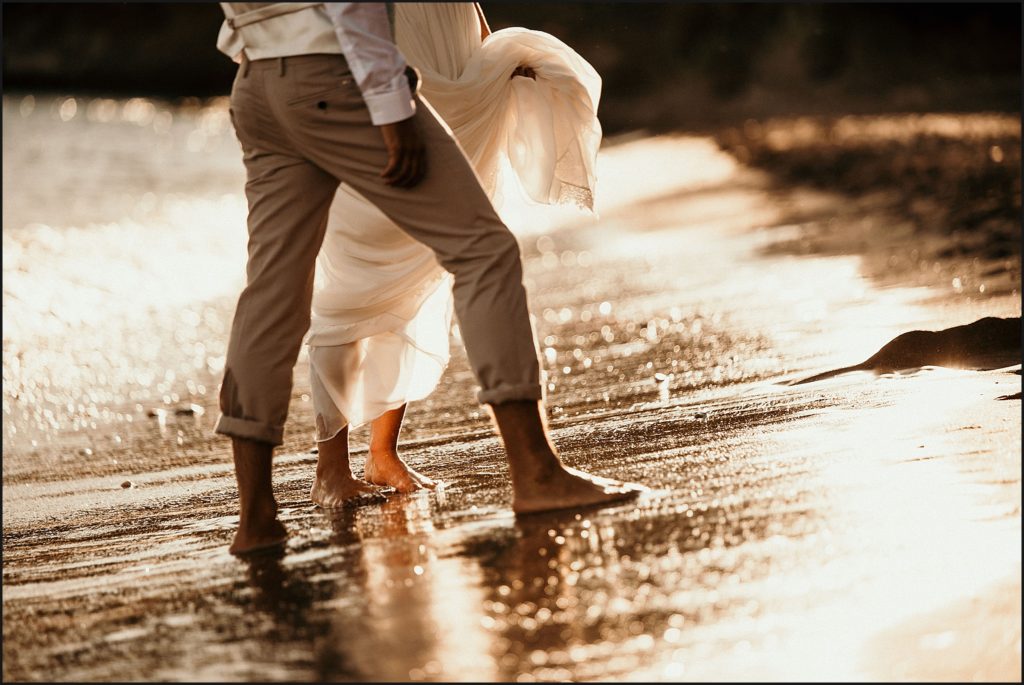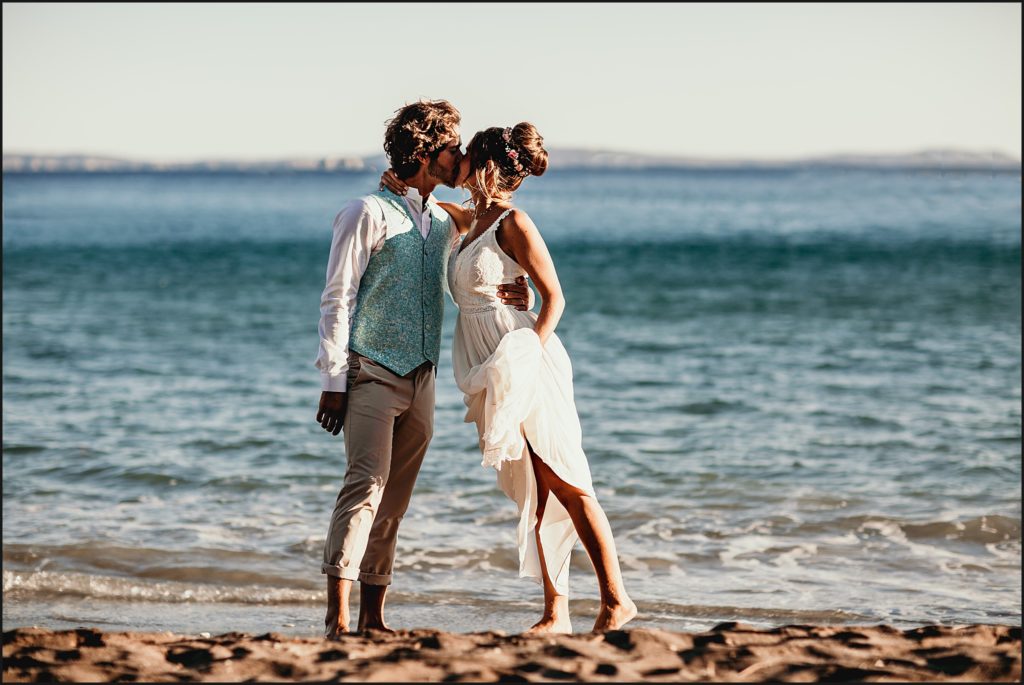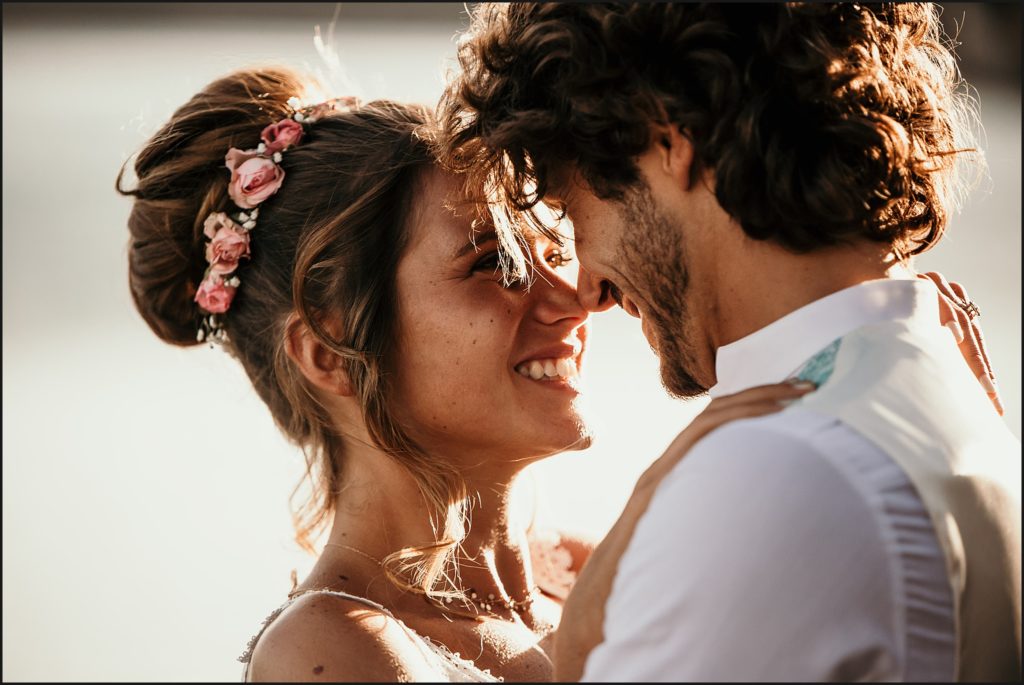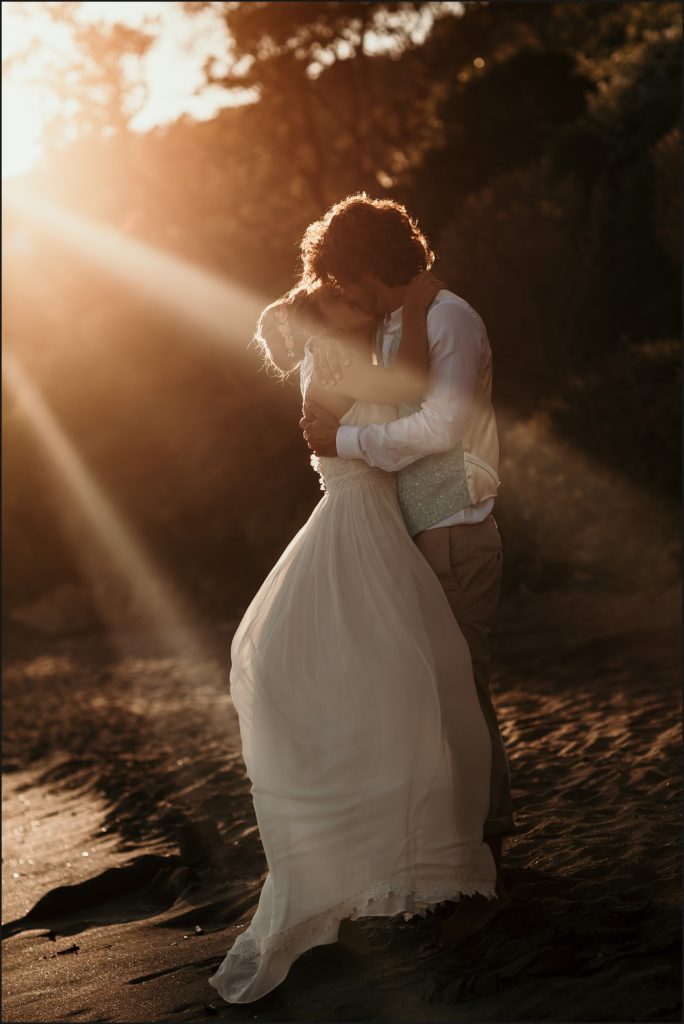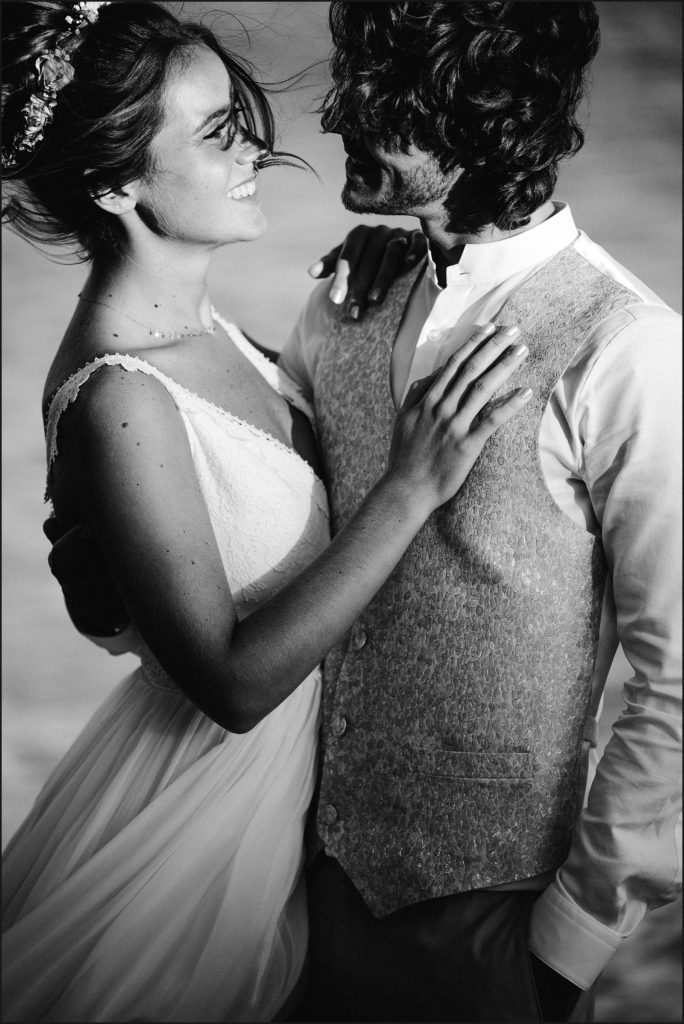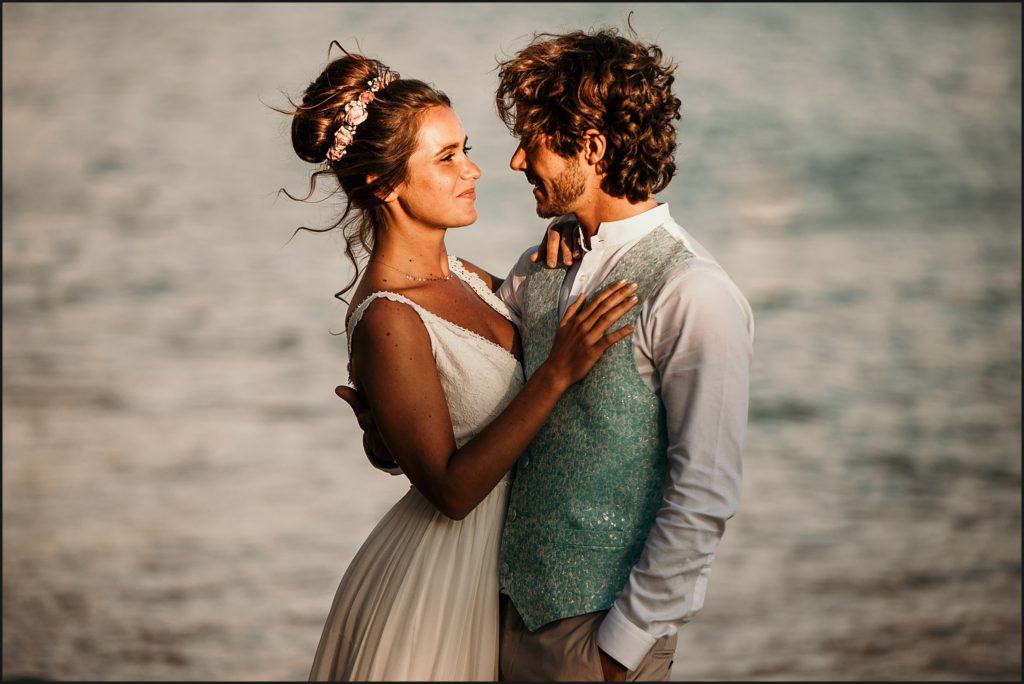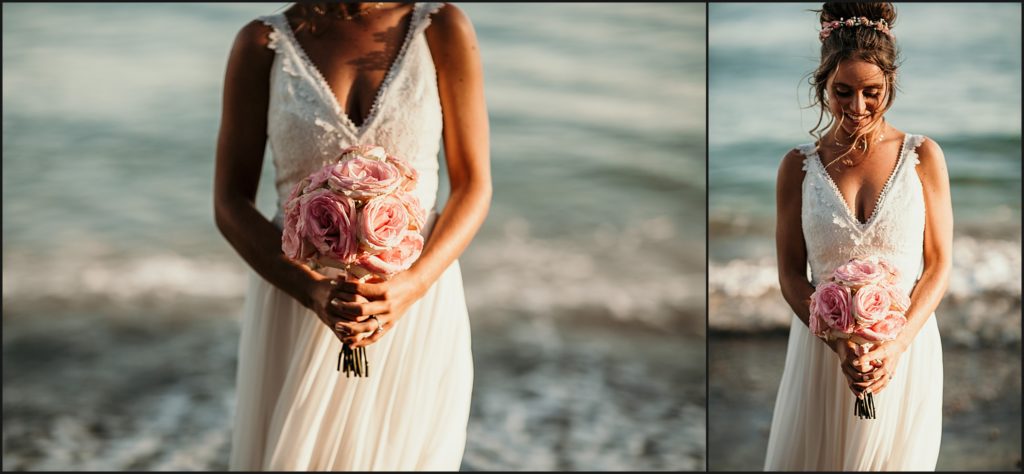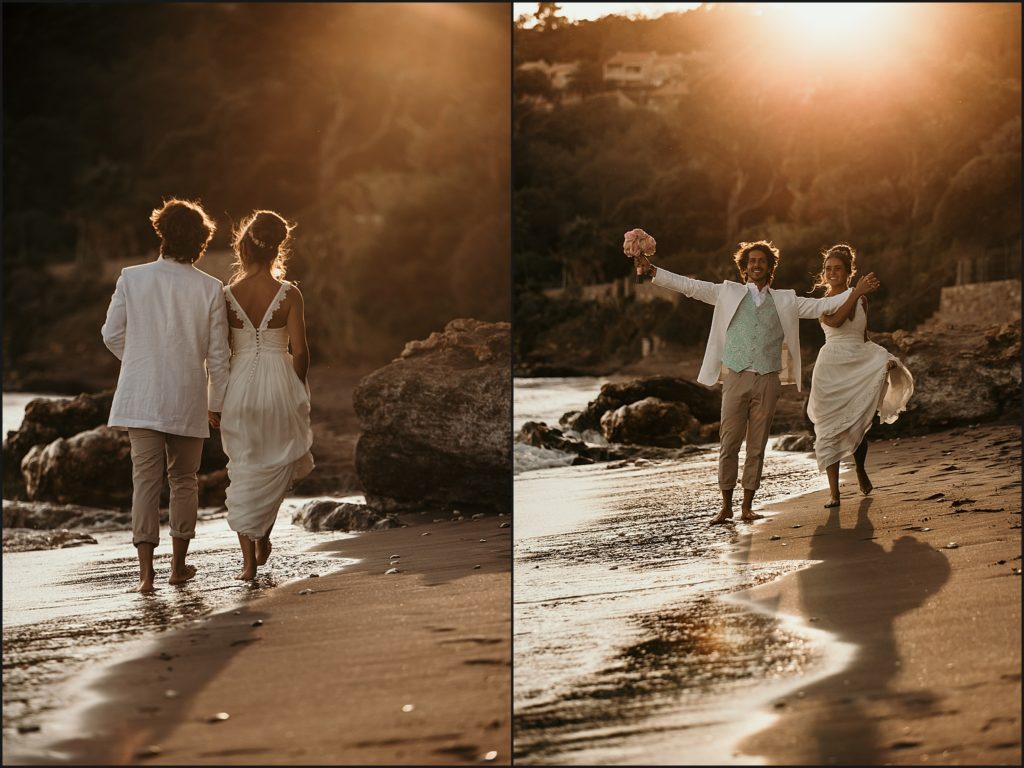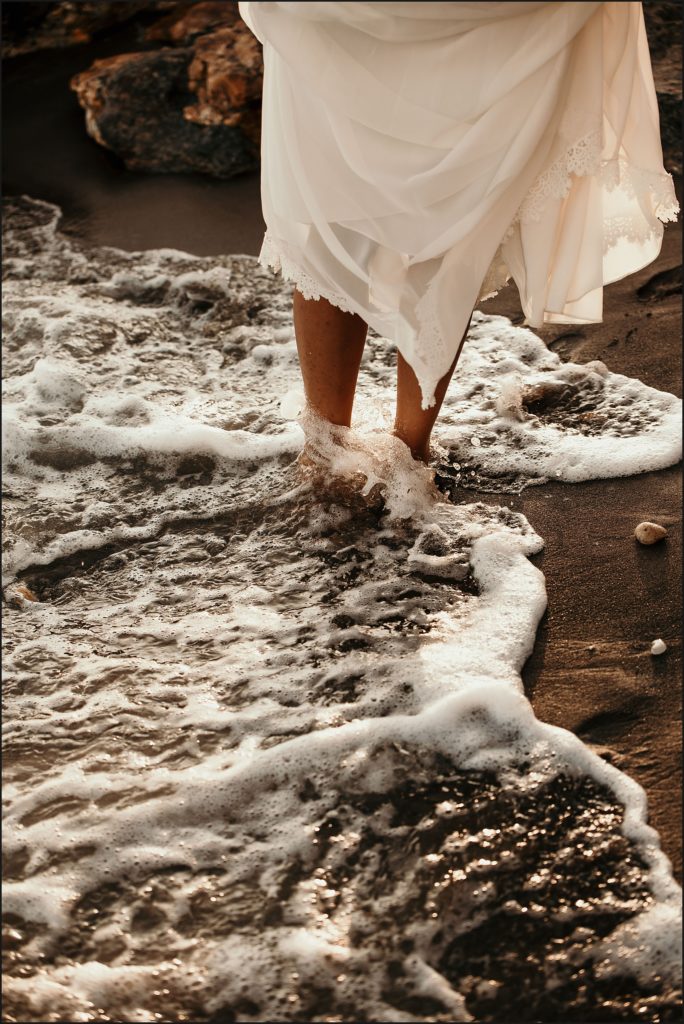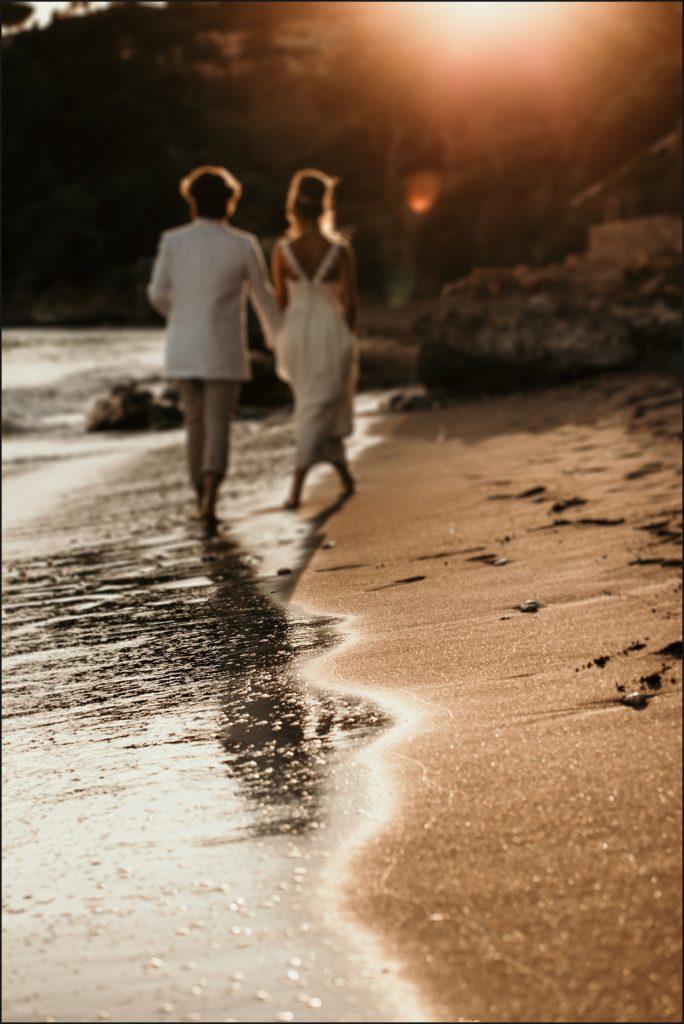 Vous en avez vu beaucoup des mariages où les mariés arrivent en pédalo à leur vin d'honneur ??
////
You've seen a lot of weddings where the bride and groom arrive on a pedal boat at their reception?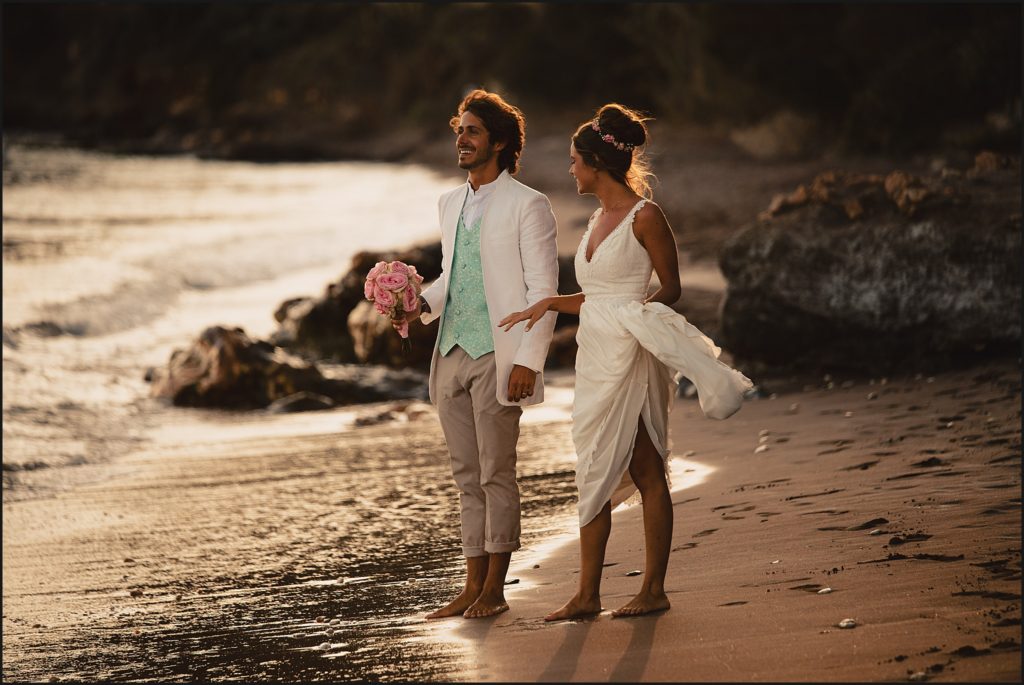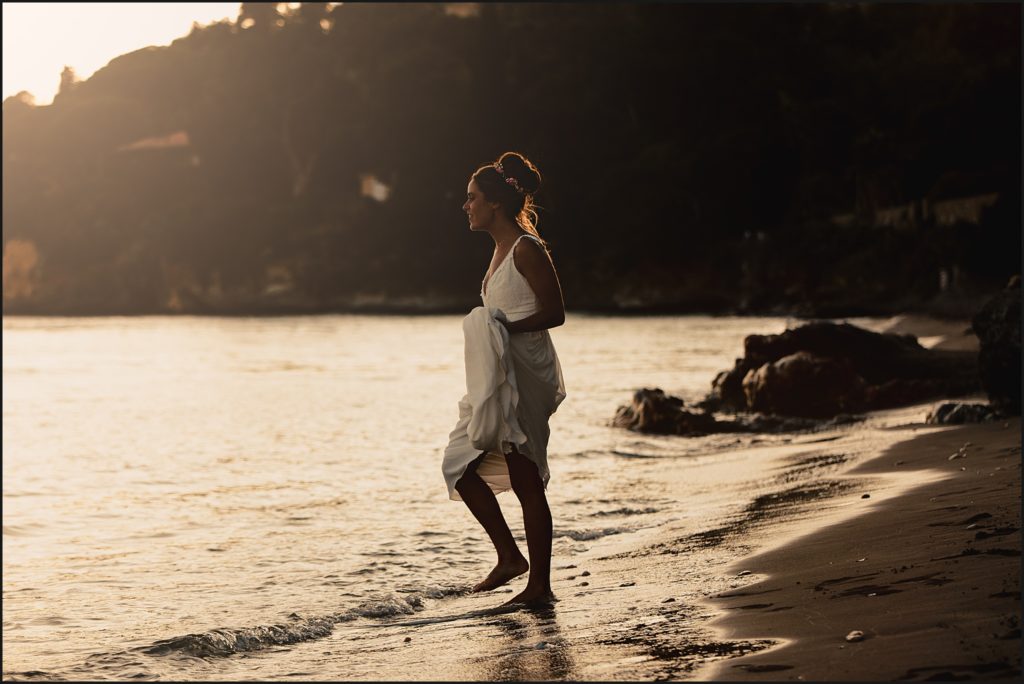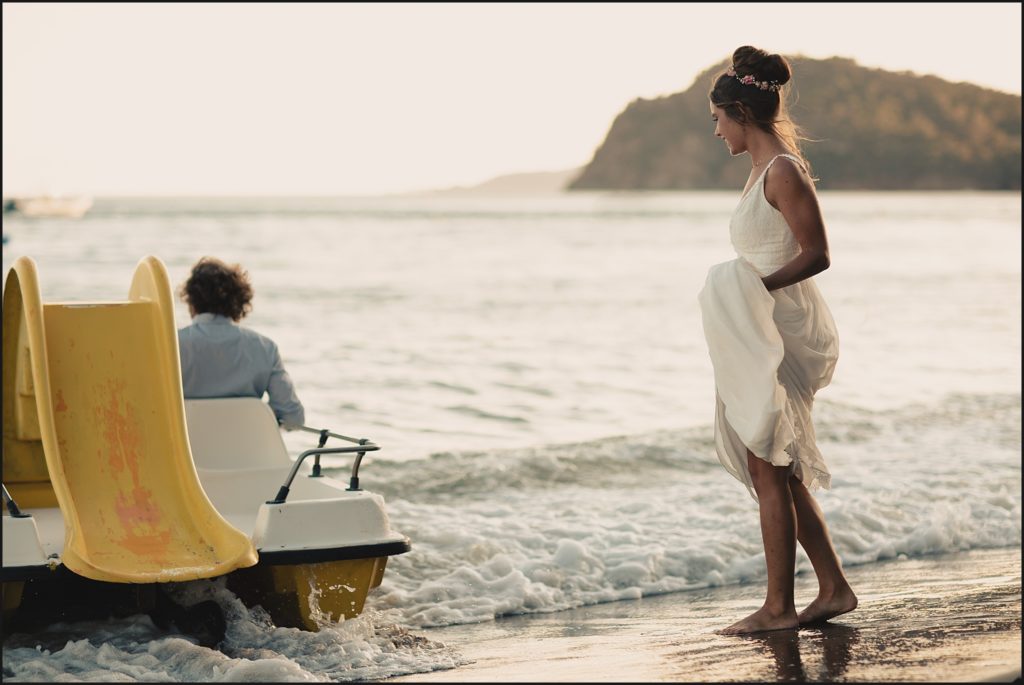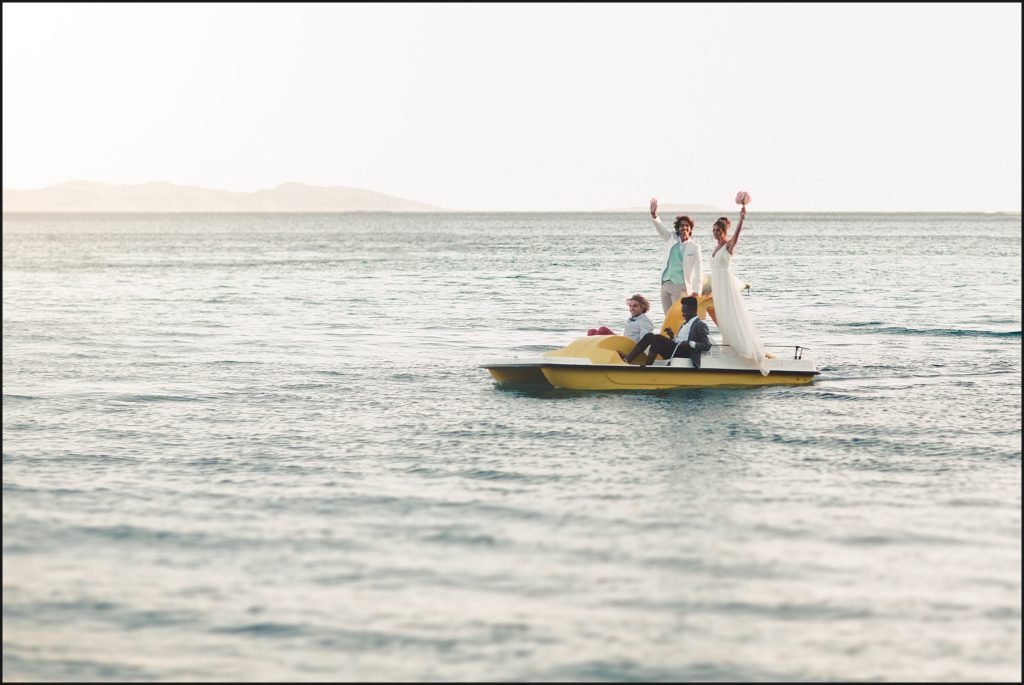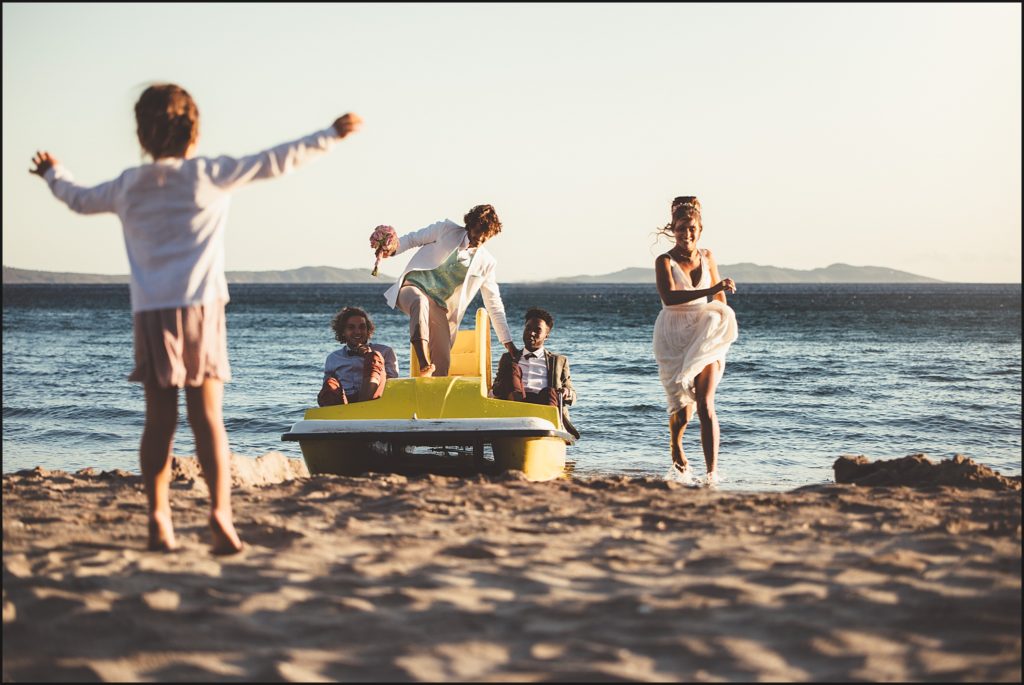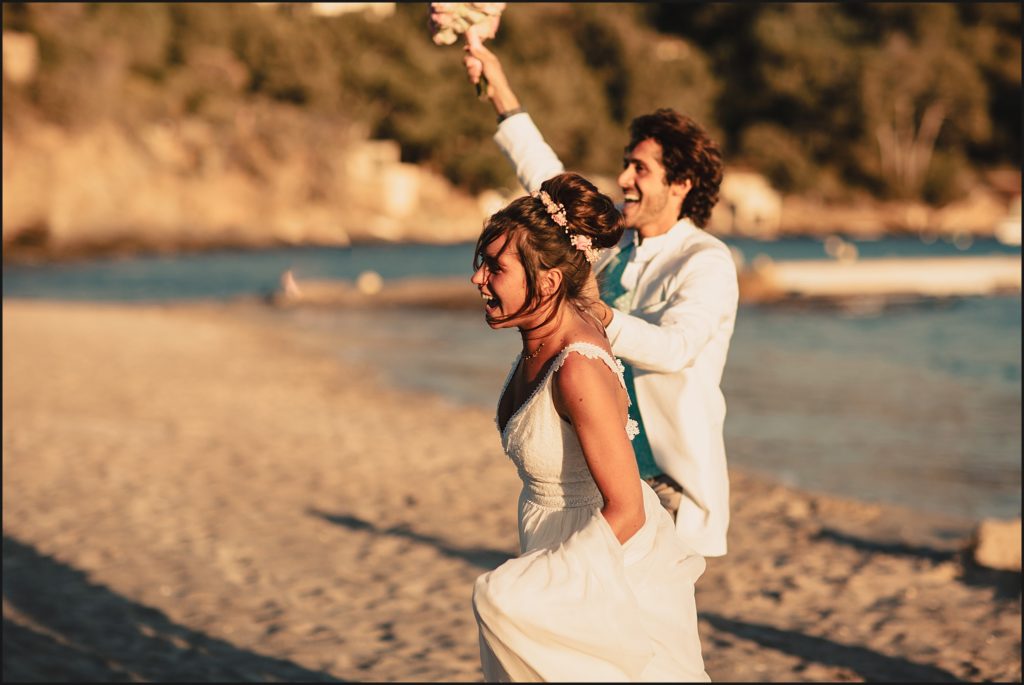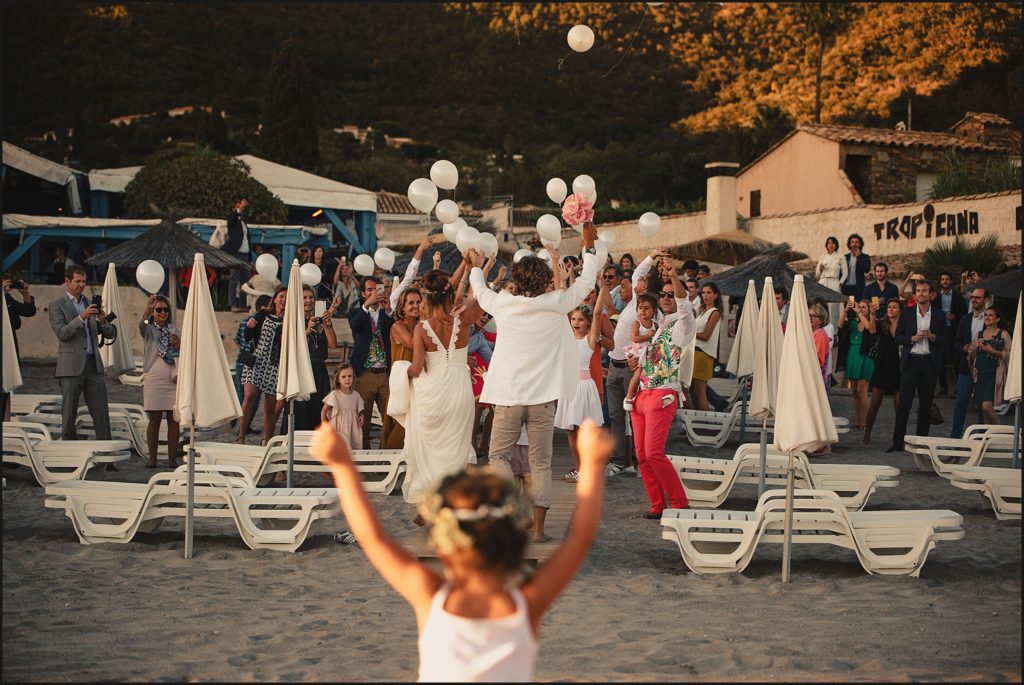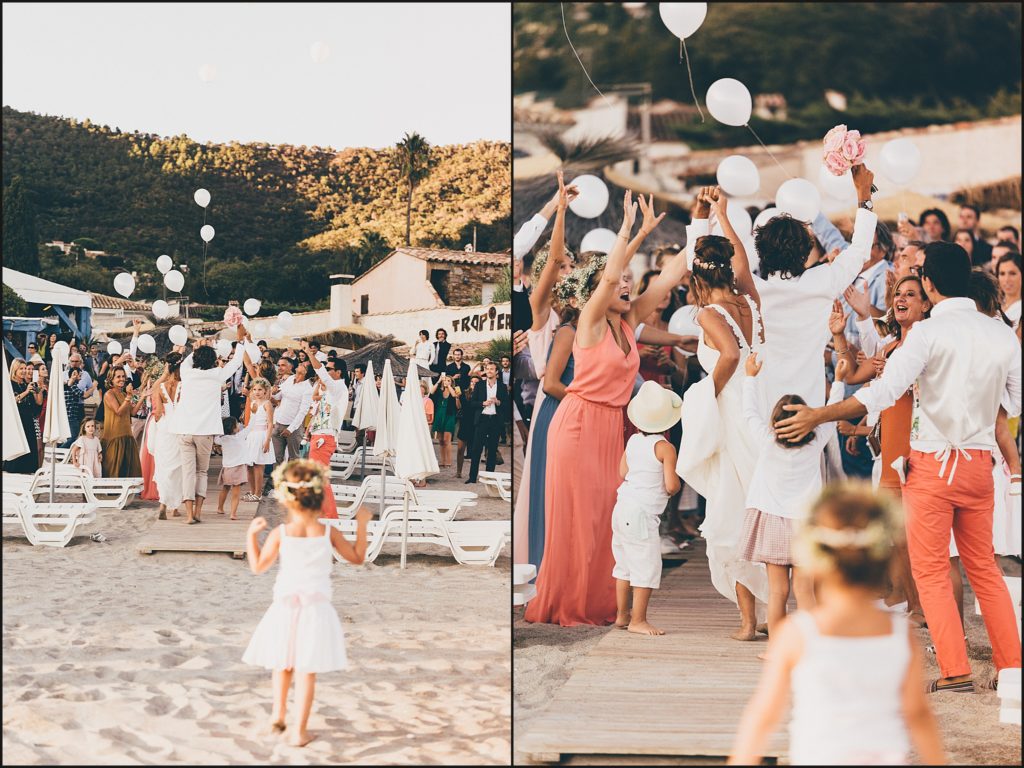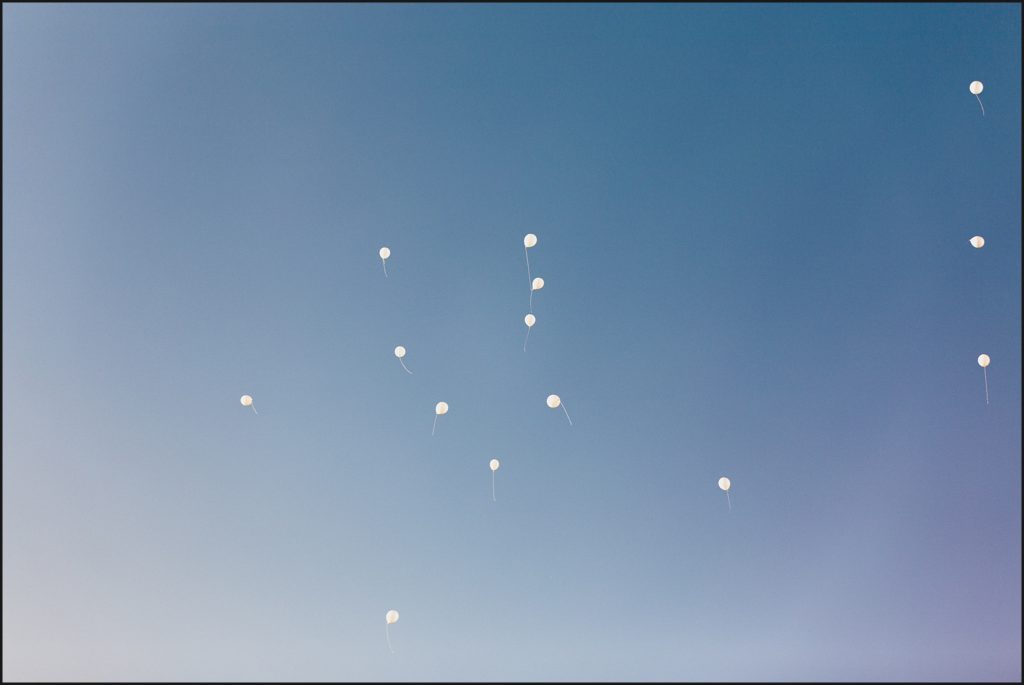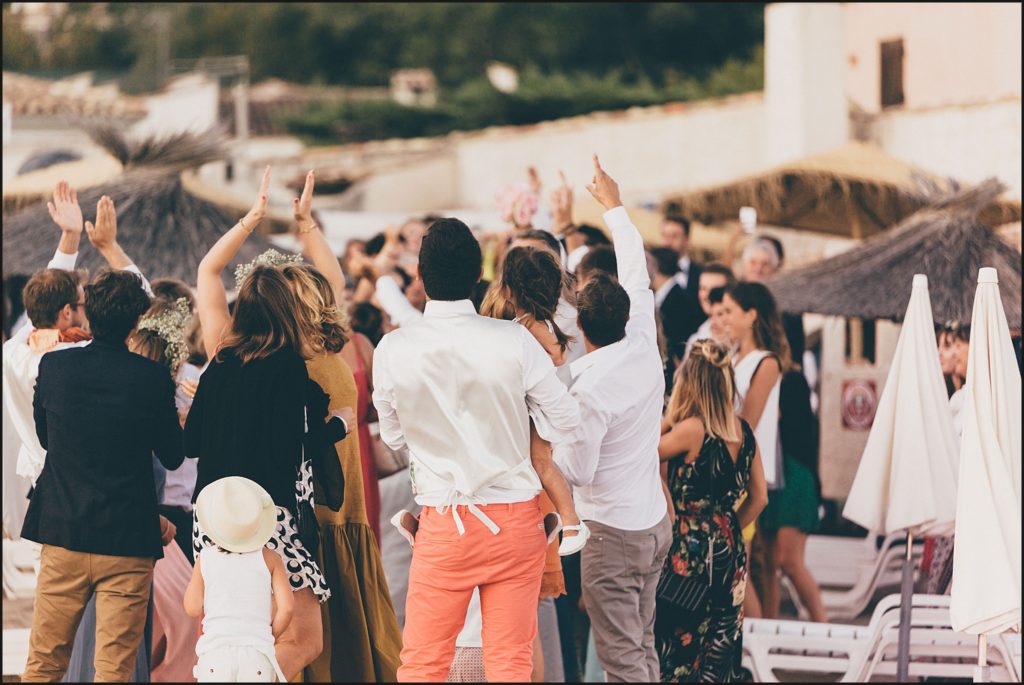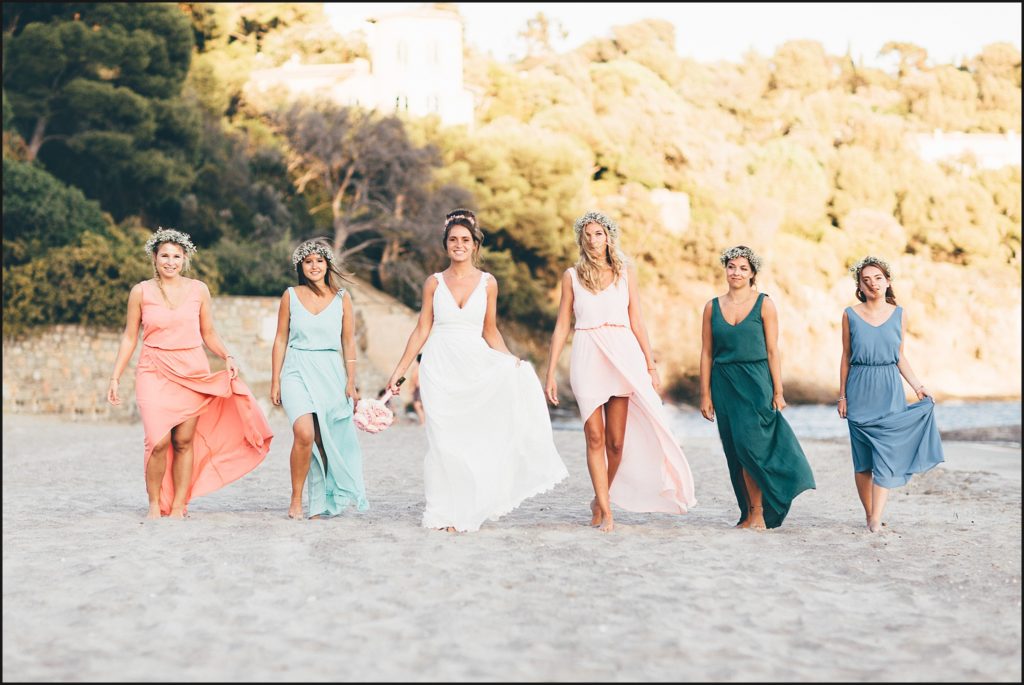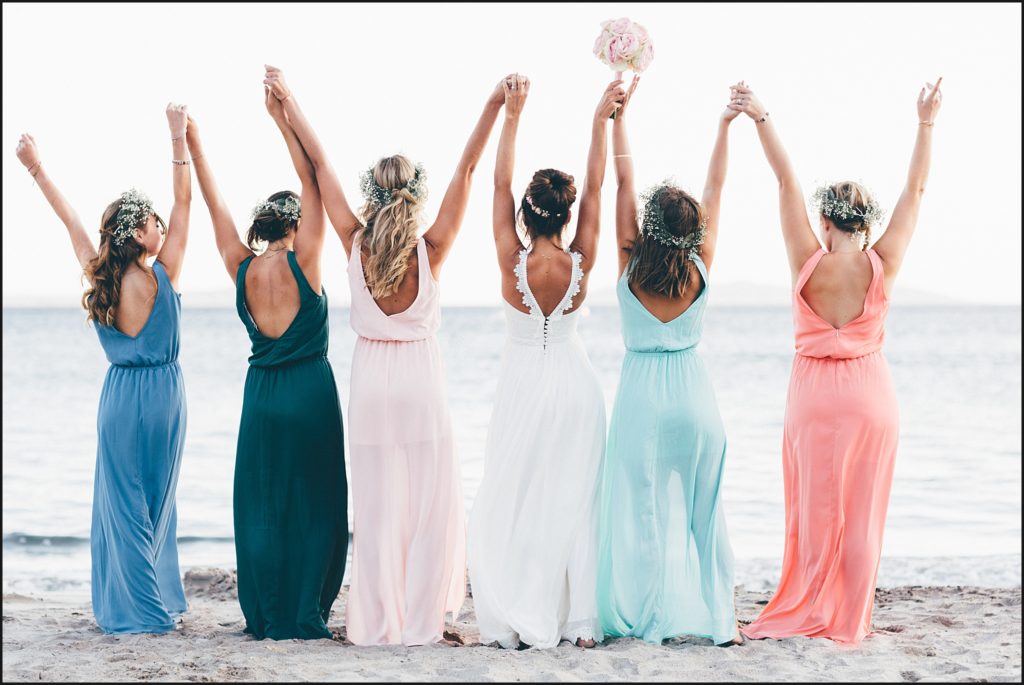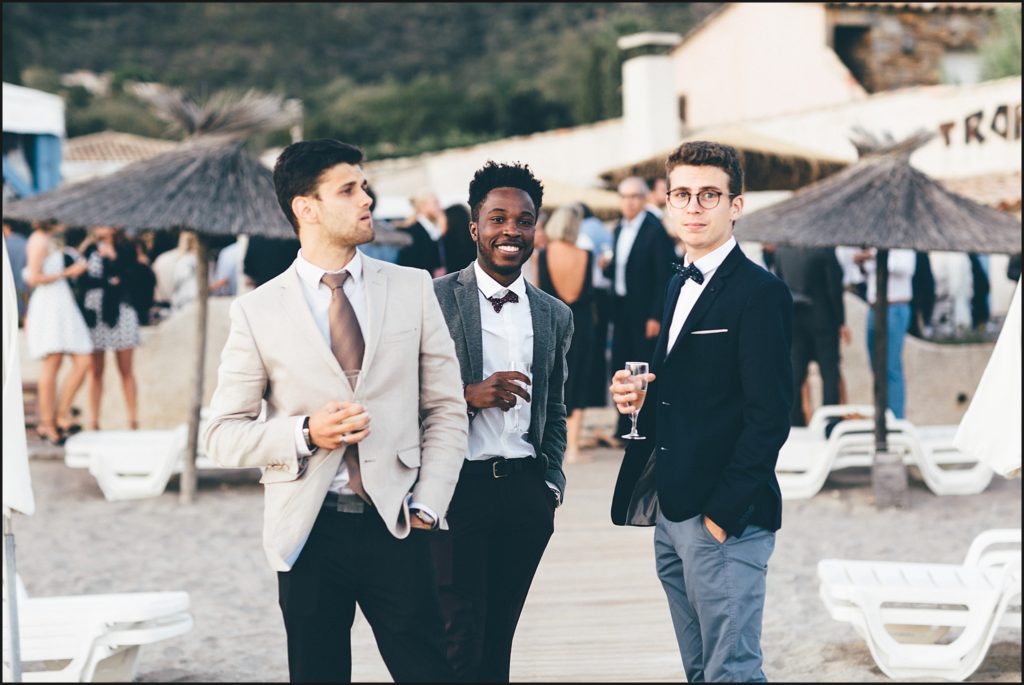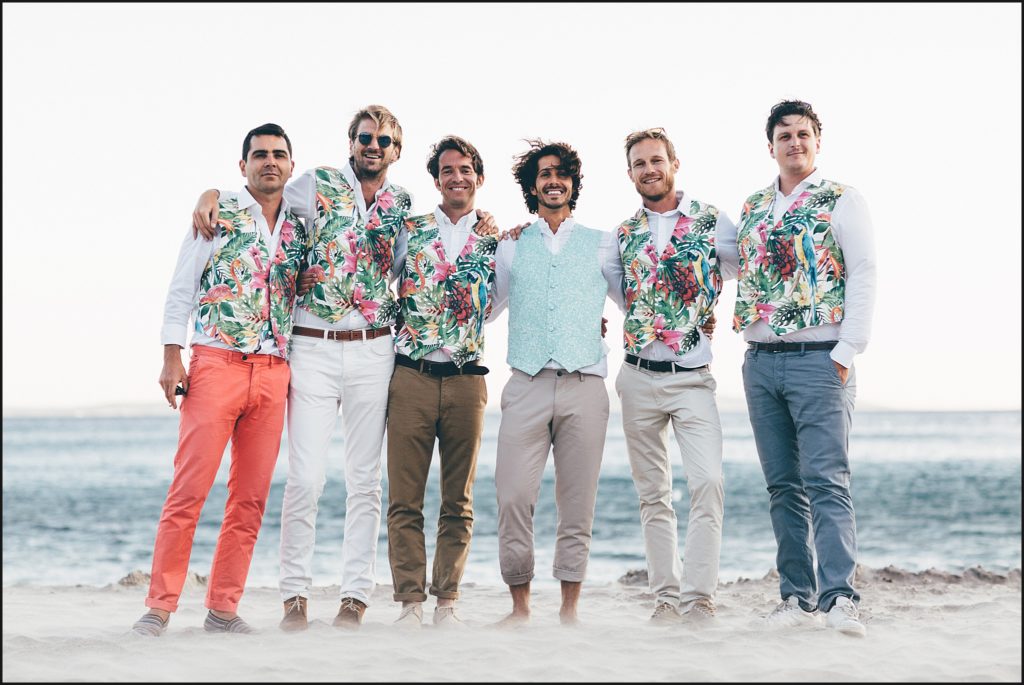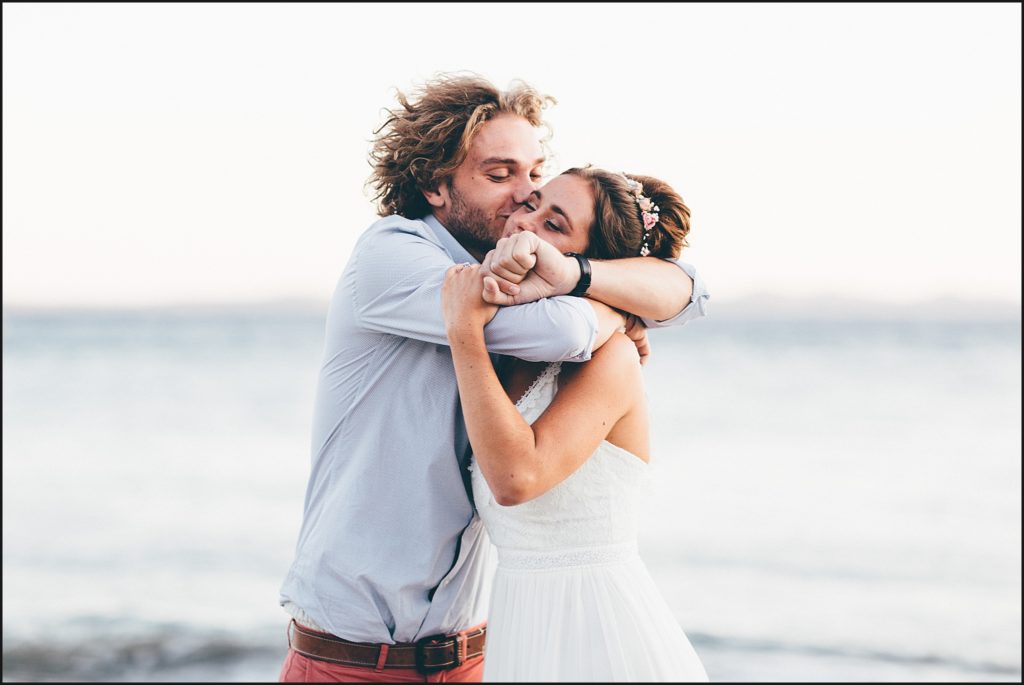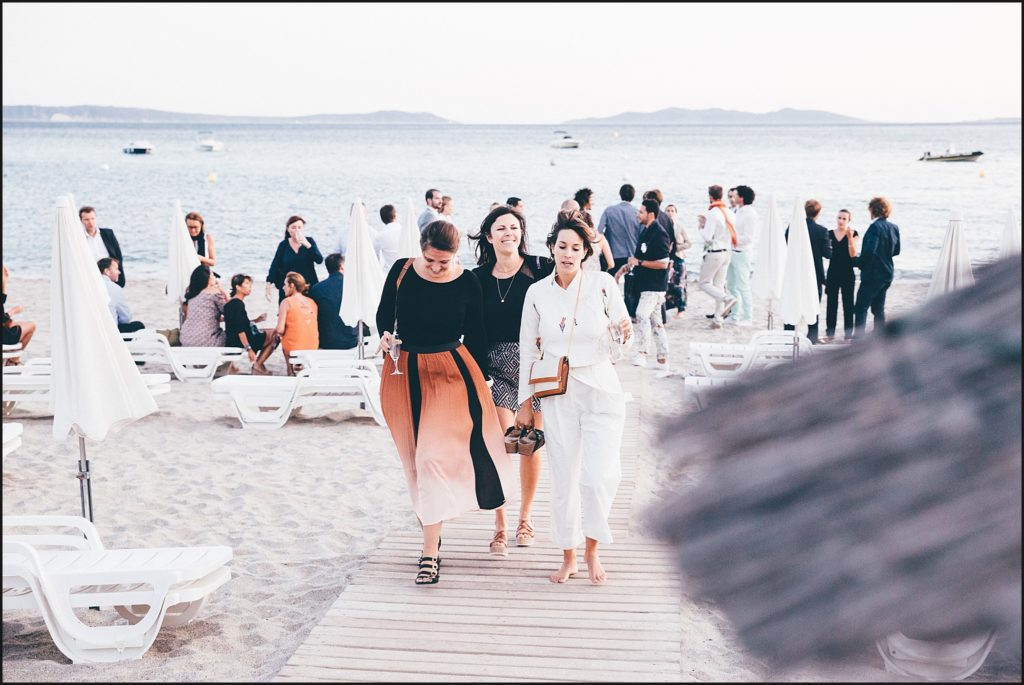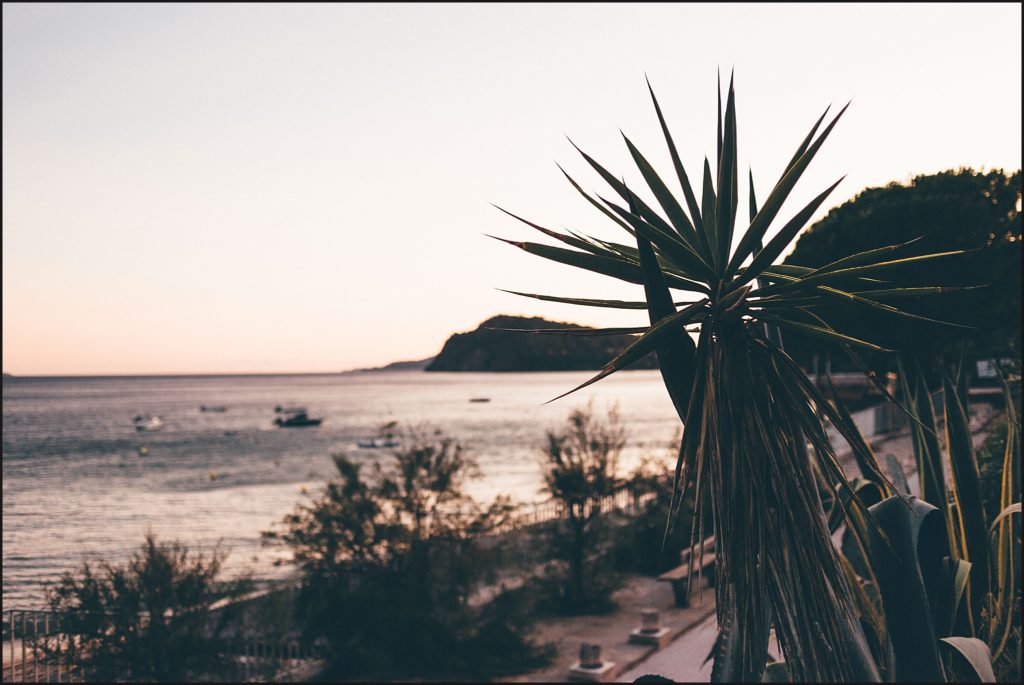 Manon & Adrien voulaient un mariage festif, et croyez nous, on a rarement assisté à une soirée qui partait aussi fort !
////
Manon & Adrien wanted a festive wedding, and believe us, we rarely attended a party that went so hard!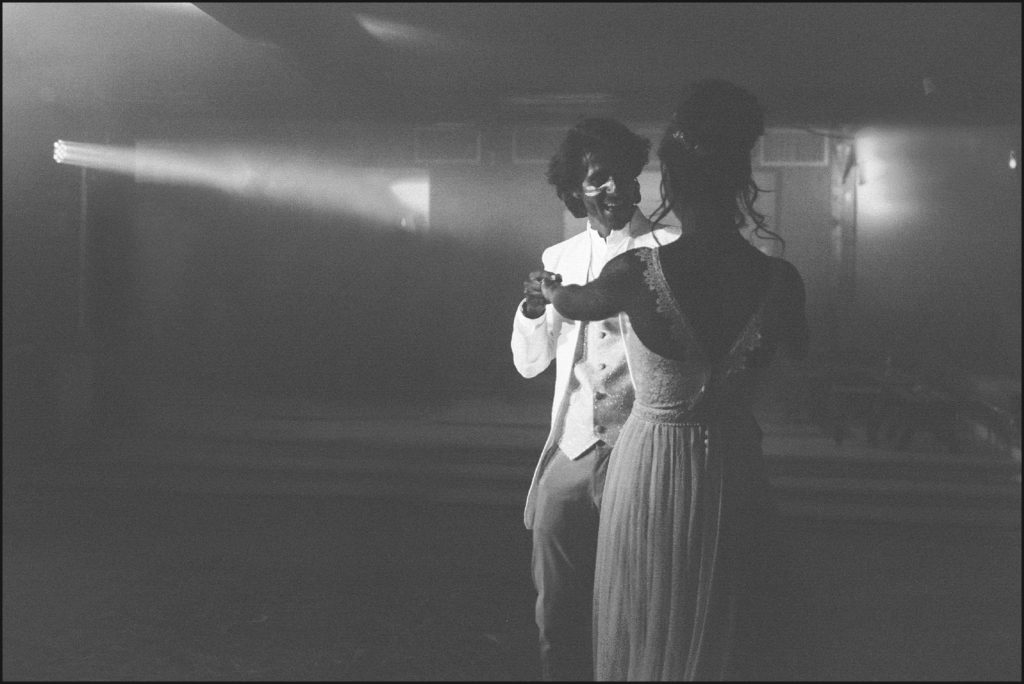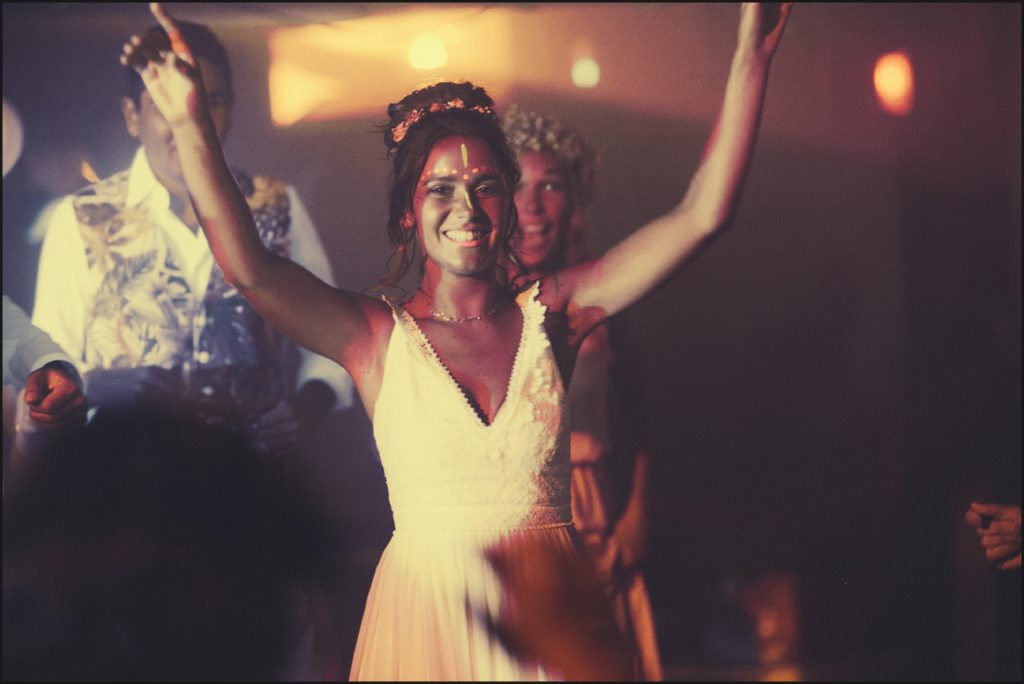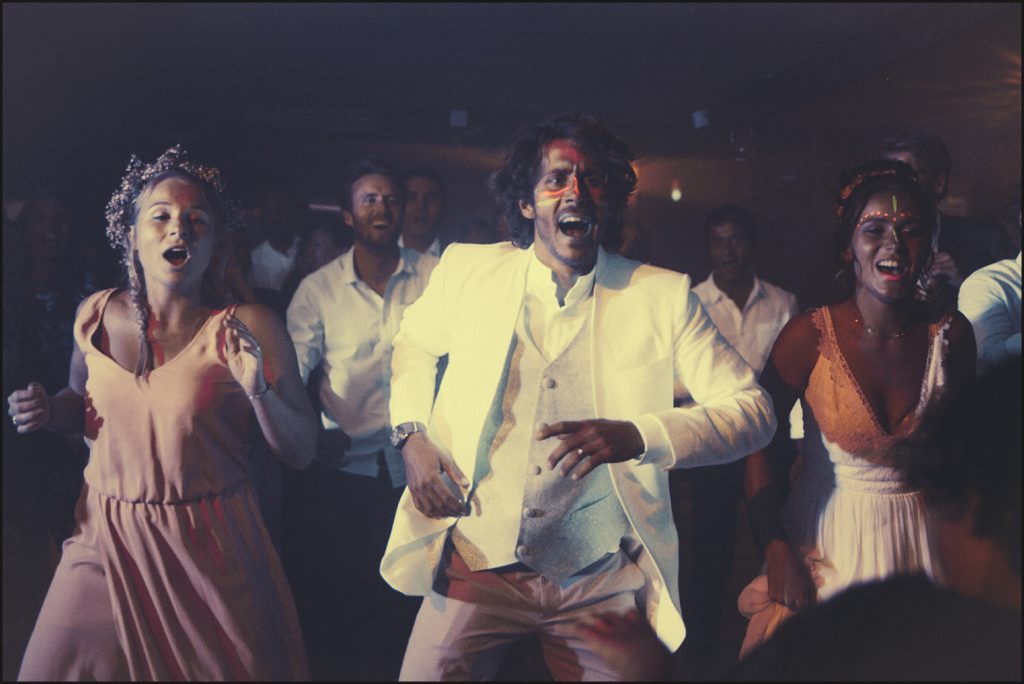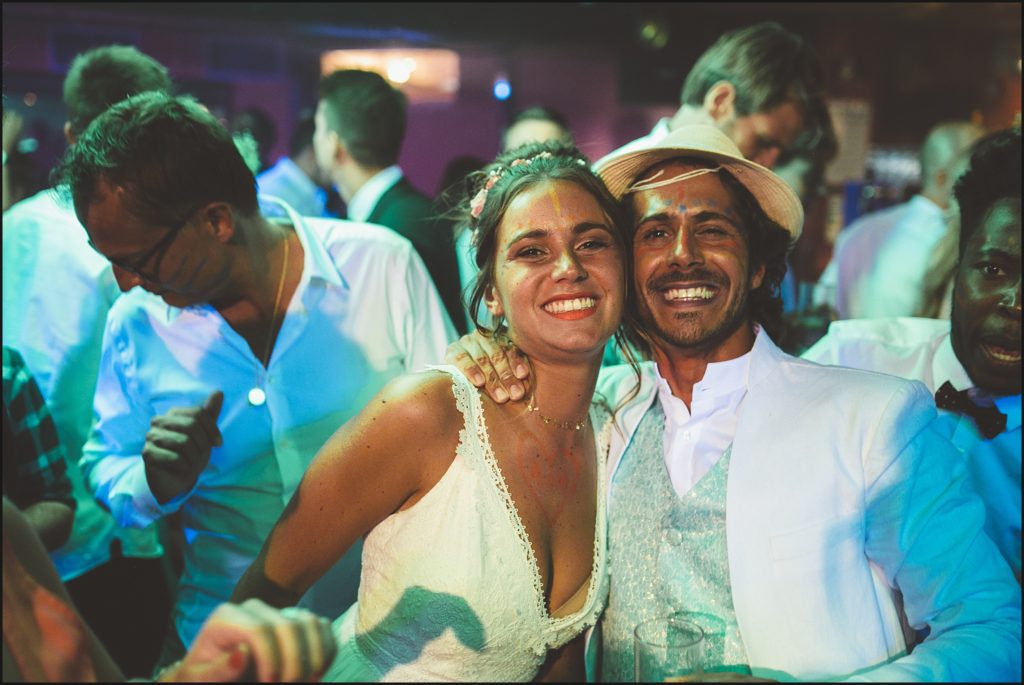 Mariage de folie au Rayol Canadel